'The Handmaid's Tale' Season 5: What We Know About the Next Season
The latest season of The Handmaid's Tale ended with June (played by Elisabeth Moss) finally getting a little revenge after years of torture and persecution. June, however, still has plenty of scores to settle in Season 5.
Although viewers will probably have to wait a year for the fifth season on Hulu, the cast and crew have already been dropping hints about what could happen next.
What we know about 'The Handmaid's Tale' Season 5
Season 5 of the show based on Margaret Atwood's novel was announced back in December 2020, before the fourth season had even started. The news was revealed in a Hulu video featuring Moss and co-stars Alexis Bledel and Samira Wiley. The release date has not been announced, but the next season is expected in spring 2022.
What that season would look like was not known until the Season 4 finale, however. In Episode 10—spoilers ahead—June made a series of deals with Joseph (Bradley Whitford) and Nick (Max Minghella) to get Fred (Joseph Fiennes) alone in the woods, where her handmaids were ready to beat him and string up his lifeless body.
In a New York Times interview, Fiennes hinted that his character could still make some appearances in Season 5. "He is dead, but there are flashbacks, so who knows?" the actor said.
Showrunner Bruce Miller added in a Deadline interview: "I think that although Fred is dead, his influence on June continues and that is, in our show, shown through her mind's eye of flashbacks."
Miller has also suggested that June will be changed by her actions in the finale. Viewers already saw some of this in the final scene, a fraught conversation between June and Luke (OT Fagbenle) that ends with June saying she is leaving.
Asked where June might be going, Miller told Entertainment Weekly: "I don't know if she's gonna leave. She feels like she has to … I think in the moment, it feels very final, but it's a very dramatic moment, a very dramatic episode. She's been up all night, and this horrible thing happened. He wakes up in the morning. I mean, it could not be a more fraught moment. So, does she feel like she has irreparably broken her marriage and her role as a mother? Sure. Will she feel that way tomorrow? I don't know."
Tellingly, the finale ends before Serena (Yvonne Strahovski) finds out that her husband had died. Per Miller, Season 5 could be the season of Serena vs. June.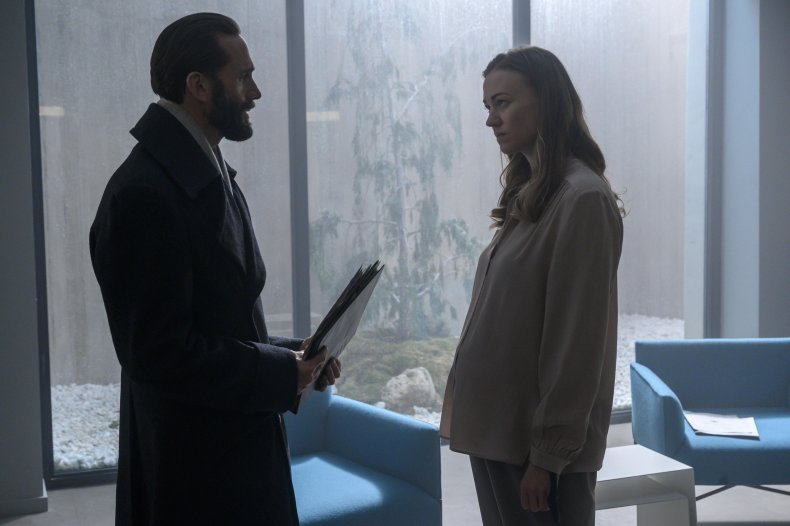 He told Entertainment Weekly: " Serena is the one you really have to worry about, or the one I am worried about. Because Serena, although she has mixed feelings about Fred … she also does not like to lose … it's gonna be very interesting to see how she decides to come back."
In any showdown between the two women, June will be a more formidable opponent than before, according to Miller. "It could not be any more of a nod to the change in June, the fact that she hunted this guy down and actively wanted to get her own hands on him to kill him."
There has been some speculation about whether Season 5 will be the final season, but so far there has been no official announcement about when the show will end. Asked by The Times of London whether the series would have a happy ending, Moss said: "It depends what you define as happy."
The Handmaid's Tale Seasons 1 to 4 are streaming now on Hulu.