What Is Hantavirus? New Mexico Woman Dies of Mysterious Disease Spread by Rats
Kiley Lane, a 27-year old woman from Aztec, New Mexico, has died after battling hantavirus, an illness spread by rodents such as cotton rats and deer mice.
Her family, local news station KRQE reported, has no idea where she picked up the virus, which is incredibly rare in the U.S.
Back in February, a few weeks after her diagnosis, Lane's mother Julie Barron told KRQE: "A month ago she was going to go to Costa Rica with a bunch of girlfriends and enjoy a fun week. Now she can't even go do anything on her own."
The urine, droppings or saliva of infected rodents can transmit hantavirus to humans when aerosolized or introduced through broken skin, the Centers for Disease Control and Prevention (CDC) reports. Although hantavirus can pass between humans, this kind of transmission is incredibly rare.
Read more: Woman Mistakes Rare Hantavirus, Which Is Spread by Rodents, for the Flu
Infection with hantavirus can lead to hantavirus pulmonary syndrome (HPS), which causes muscle aches, fever and fatigue and—in around half of patients—headaches, chills and abdominal problems.
As the illness progresses, patients may experience coughing and difficulty breathing as the lungs fill with fluid. The syndrome's mortality rate is currently 38 percent, the CDC states.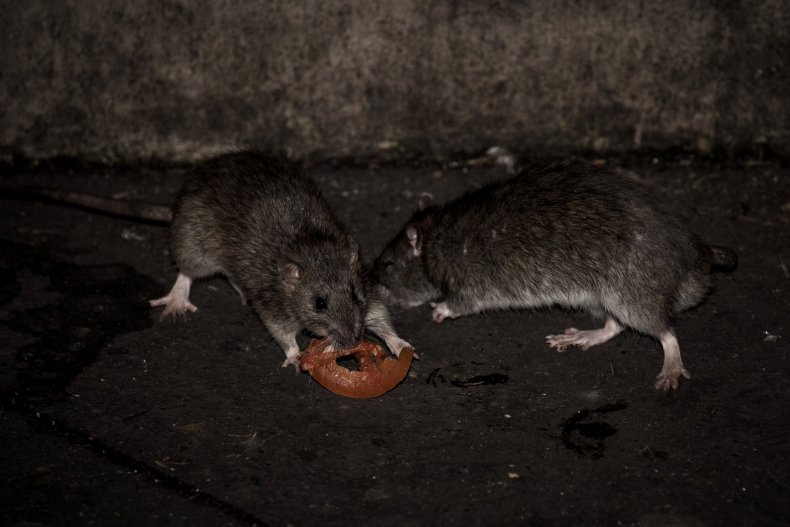 Doctors at the University of New Mexico Hospital treated Lane with something called an "extracorporeal membrane oxygenation" machine, which can support heart and lung function, KRQE reported.
Certain types of hantavirus infection can lead to hemorrhagic fever with renal syndrome (HFRS). This can cause sudden and symptoms including intense headaches, back pain and a flushed face. The virus can lead to low blood pressure, acute shock and even kidney failure. Mortality rates for HFRS vary from one to 15 percent.
Less than 700 cases of hantavirus infection have been reported in the U.S. since national surveillance began in 1993, the CDC reports. Almost all cases occur west of the Mississippi River, with the bulk of cases reported in Arizona, Colorado, California, Washington state and New Mexico. Outside of the U.S., the disease has been reported in a number of Latin American countries including Argentina, Bolivia and Chile.
An outbreak of Seoul virus—one of the members of the Orthohantavirus family that can lead to HRFS—infected 17 people in 2017, the CDC reports. Officials discovered 31 infected ratteries across 11 states. Seoul virus can lead to HRFS.
The CDC recommends vigilant rodent control to avoid the spread of hantavirus. Individuals, it recommends, should be extra careful when cleaning up rodent-infested areas.
Lane's family set up a YouCaring crowdfunding page to help cover medical expenses. As of 5:00 a.m. ET Friday, the page has raised $48,500. The page also serves to raise awareness of hantavirus, Barron told KRQE.
On April 18, Barron posted "As I hold my daughter's earthly hand for possibly the last time... I know, she has been a miracle all along." Two days letter, the family posted another message, confirming Lane had passed away. "Kiley Rianna Terrell Lane left this world and joined her Heavenly Father peacefully on April 18th surrounded by her loving husband, mother, sister, and family."
A memorial service for Lane is due to be held Saturday.