Harris Says Admin Commits $1.5B to Bolster Health Care in Underserved Areas
Vice President Kamala Harris on Monday announced that the Biden administration is pledging significant funding to bolster health care in areas of the United States with limited access to those services.
Harris said in the announcement that $1.5 billion from the American Rescue Plan COVID-19 relief law will be committed to providing better access to doctors, nurses and general health services in underserved communities, including but not limited to rural areas. The $1.9 trillion funding plan was signed into law in March.
"These awards are supporting the National Health Service Corps, Nurse Corps, and Substance Use Disorder Treatment and Recovery programs," Harris's announcement read. "These programs address workforce shortages and health disparities by providing scholarship and loan repayment funding for health care students and professionals, in exchange for a service commitment in hard-hit and high-risk communities.
"Thanks to the American Rescue Plan, this funding will support over 22,700 providers—the largest field strength in history for these programs and a record number of skilled doctors, dentists, nurses, and behavioral health providers committed to working in underserved communities during a moment when we need them the most."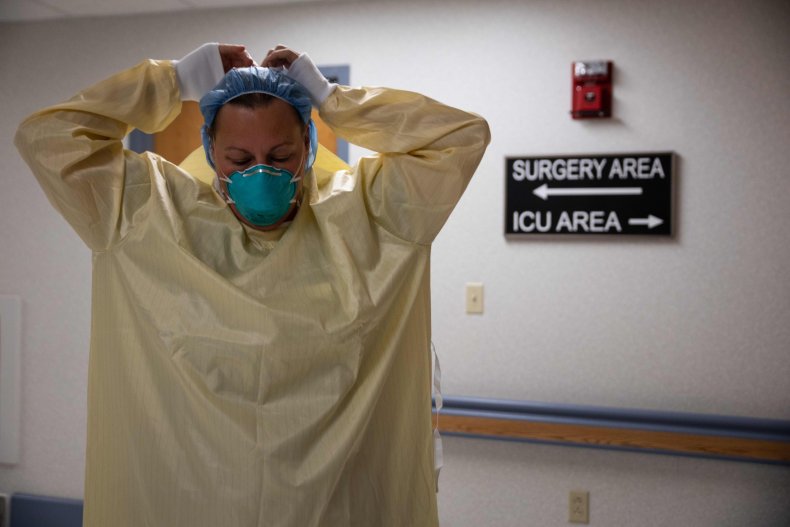 The investment was recommended by the White House COVID-19 Health Equity Task Force, which submitted its final report on the matter on November 10. It was also announced that $330 million will be invested in the Teaching Health Center Graduate Medical Education program with the aim of expanding the number of physicians and dentists available to these underserved areas.
"Health disparities existed long before this virus reached our shores. Health disparities stem from broader, systemic inequities," Harris said on Monday. "Our nation must invest in a healthcare workforce that looks like America and provide access to equitable healthcare for all Americans."
This announcement comes after the Biden-Harris administration allotted a further $785 million to programs and organizations that help build public trust in the COVID-19 vaccines. The funds will also go towards initiatives that help to diversify that medical workforce, in an effort to better tackle the pandemic in a broader range of communities.
While the White House works to bolster general health care and provide better care against COVID-19, its mandates are also seeing success in driving up vaccination rates among certain segments of the population. As of Monday, the deadline for federal employees to get the jab, the administration touted that over 90 percent of federal workers had been vaccinated.
"As the progress across the federal government has shown, these requirements work," a senior White House official said in a statement. "We hope that our implementation can serve as an example for other businesses of every size to move forward with similar measures that will protect their workforce, protect their customers and protect our communities."