Trump 'Ambushed' Grieving Mother of Crash Victim at White House, Told Her Suspect Was in Next Room: Lawyer
The parents of a man who was killed in a car crash in the U.K. involving a U.S. diplomat's wife have spoken out about how President Donald Trump tried to spring a surprise meeting with the suspect when they visited the White House.
Harry Dunn, 19, died after his motorcycle was involved in a collision with a Volvo on August 27 near U.S. Air Force communications station RAF Croughton in Northamptonshire, England.
Police questioned Anne Sacoolas, 42, reportedly the wife of a U.S. intelligence official, but she returned to the U.S. claiming diplomatic immunity.
The Justice4Harry campaign has been gathering momentum and has taken Harry's parents, Charlotte Charles and Tim Dunn, all the way to the White House where they spoke with Trump.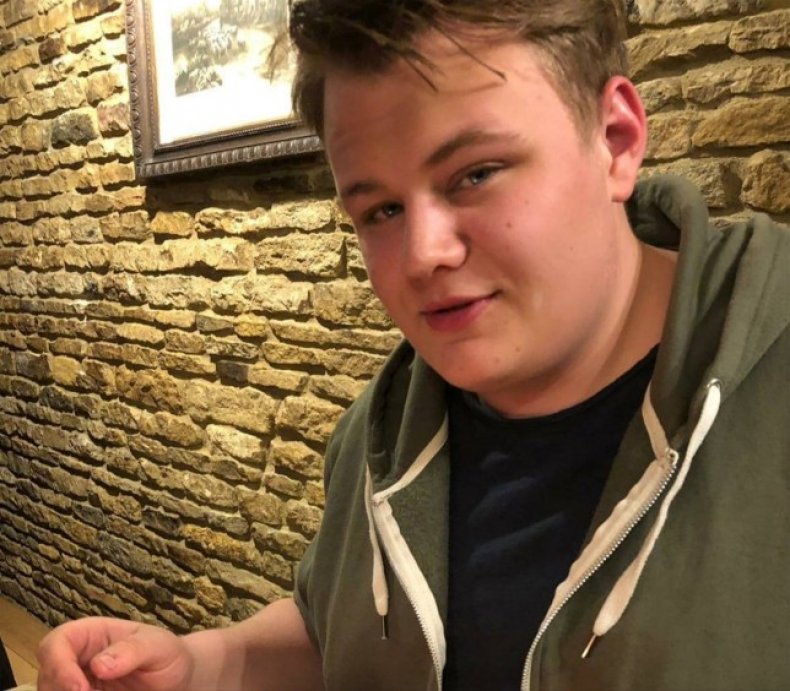 But they were left shocked when Trump said that Sacoolas was in an adjoining room waiting to meet them. They rejected the offer by the president, saying it would not be appropriate with no mediators or therapists present.
The lawyer for the family, Radd Seiger, told BBC Breakfast that the national security adviser Robert O' Brien was present and had told the couple that "she's not coming back."
"That made it clear there was not a lot of point in carrying on the discussion," he said.
"I think the family feel a little ambushed to say the least and disappointed they made the effort to go all the way down there and all the way back up with really no further progress towards achieving the closure that they were so desperately seeking," Seiger added.
After the meeting, Charlotte Charles told reporters about her 15-minute meeting with the president.
She said: "I asked him...if it was your 19-year-old son, or your son...you would be doing the same as me. He was holding my hand at the time and said 'yes, I would' and he said maybe we can try and push this from a different angle.
"I can only hope that he was sincere enough to consider doing that for us.
"He's the one in control here, but we're the ones in control of our situation as much as he can be. We still want justice for Harry and we will take it as far as we possibly can to ensure that that's done."
Sacoolas has admitted in a statement she was driving on the wrong side of the road when her car hit Dunn. She said it was an accident, and expressed remorse. Britain's Foreign Office says all staff at RAF Croughton, where he worked, were covered by immunity.
However the Justice4Harry campaign have asked the government to turn over the documents regarding the immunity status of Saacolas.