Is the Premier League's Best Striker On the Move Abroad This Summer?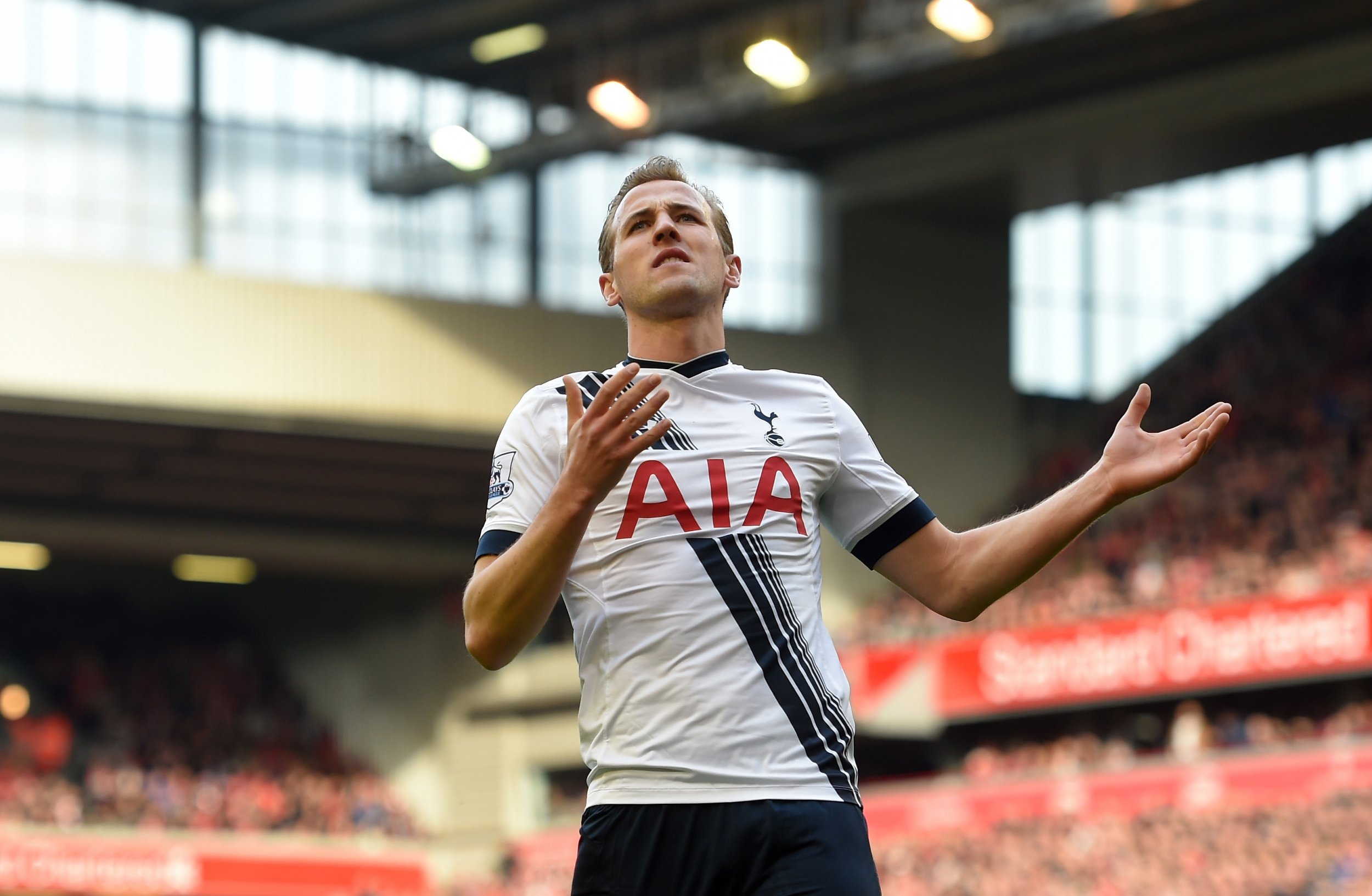 No sooner does a boy make a man of himself in the English Premier League, than the giant maws of Europe's biggest clubs begin to slaver after him.
So it may be with Harry Kane, the closest approximation England has had to Alan Shearer since the great man himself was breaking the back of the net at the Gallowgate End to the tune of 260 times in an unforgettable career.
Kane is Tottenham Hotspur's hottest property; he is also his country's brightest talent in a generation—the first Englishman since, yes, Shearer, to strike more than 20 goals in successive seasons.
Prowess of that sort won't go unnoticed for long, and so Kane has, according to the Evening Standard, caught the four beady eyes of Bayern Munich and Real Madrid.
The 22-year-old only signed a new five-and-a-half year deal with Tottenham in February 2015, but that may need to be upped now, with two giants extending Croesus' paws towards the forward.
There is, of course, a perfectly reasonable counter-argument to Kane moving anywhere, which is that Tottenham has had equally as successful a season to this point as Madrid, with far less turmoil. It hasn't changed managers, for one thing.
As for Bayern—well, "FC Hollywood" would be an enticing prospect, but that club, too, is about to change its manager, from the urbane Pep Guardiola to the urbaner Carlo Ancelotti, so even at Germany's juggernaut there is the prospect of a period of instability.
Could Kane move? Inasmuch as any player, particularly one as talented as he, is a commodity to be exchanged, then yes. Tottenham would probably be more willing, if its hand was forced, to sell Kane to a foreign club, rather than risk the humiliation of Kane moving to Manchester United and scoring against his alma pater.
Will he move? Tottenham is the best team in England right now; it is playing Champions League football next season, and it may do so as the Premier League champion. It is unlikely.