Jose Mourinho: Could English Stars Shape His Manchester United Team?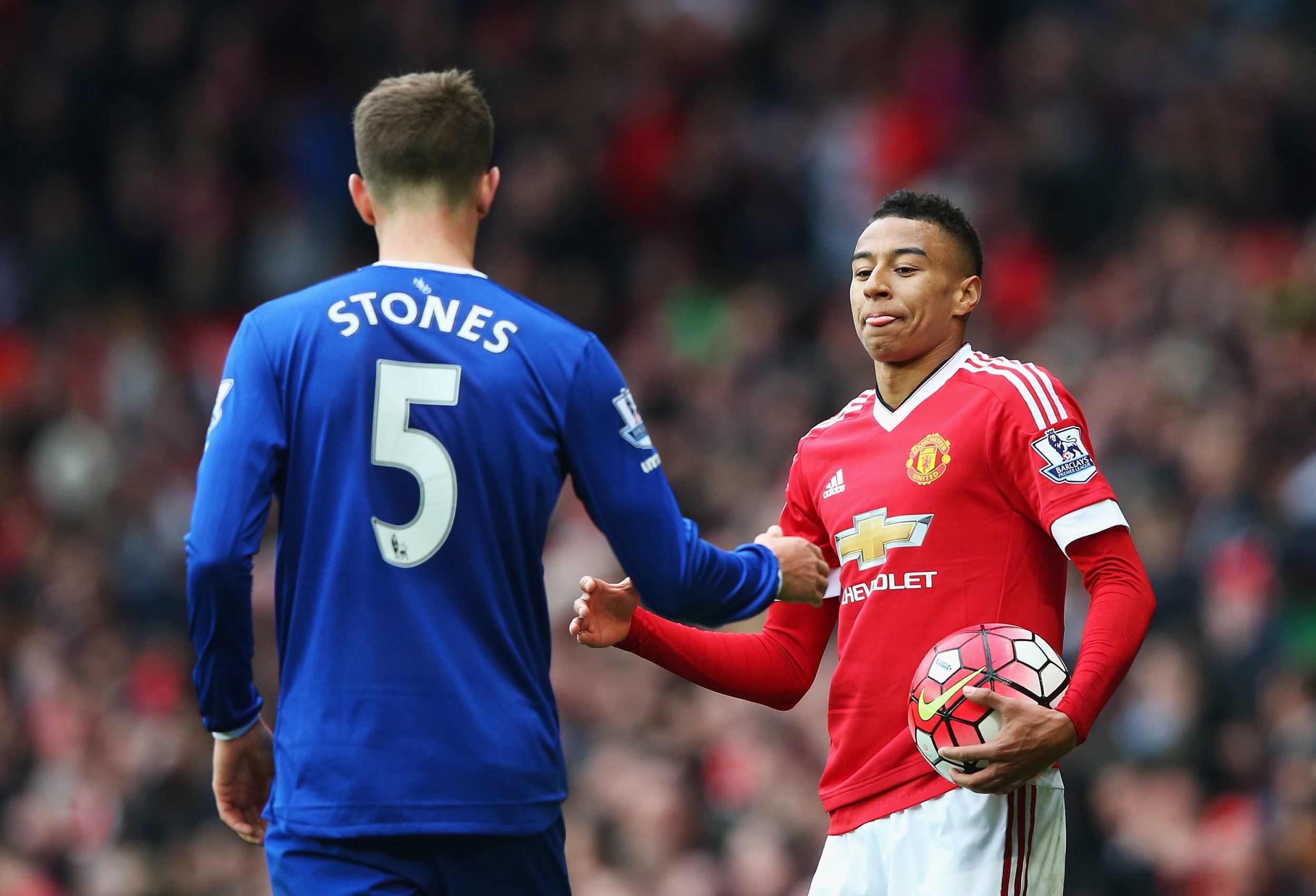 Manchester United under Jose Mourinho could have a distinctly English spine, according to reports.
Mourinho, who reiterated on Saturday that he would like to start work again by the summer but had not put an agreement in place with United to replace Louis Van Gaal, wants two England stars to form the meat of his team.
ESPN reports that Mourinho wants Harry Kane, the prolific Tottenham Hotspur striker, and John Stones, the highly-regarded Everton defender, as two of his major summer signings, should he take Van Gaal's job.
He would also be keen on taking Zlatan Ibrahimovic, the Paris Saint-Germain striker who is out of contract at the end of the season, to Old Trafford, while Renato Sanches, the Benfica teenager, may be incoming whether Mourinho becomes manager or not.
Kane, it stands to reason, will be very difficult to prise away from Tottenham, given that club will have UEFA Champions League football next season and United, it appears increasingly likely, will not. Expect United to be forced into paying something quite silly — even a British-record transfer fee — if it wants to get its mitts on the English Premier League's top scorer.
Stones may be easier to steal, given Everton's underachievement under Roberto Martinez, although the new owner, Farhad Moshiri, will play hardball given his billions, especially if Manchester City enters a potentially bloody bidding war.
More revealing, perhaps, is what the targeting of Kane and Stones reveals about the squad Mourinho would like to build.
Young, dynamic and English was, for many years, the model United pursued under Sir Alex Ferguson, bringing the club 49 trophies in a 27-year spell, thanks to a group of tyros brought through the youth system under the legendary Scot that included David Beckham and Ryan Giggs, with the latter currently assistant to Van Gaal at United.
Youth has not, traditionally, been a policy for Mourinho, who has preferred gnarled experience, on the whole, in his two separate eras at Chelsea.
Kane and Stones both have considerable Premier League experience, though, having been let out of the trainers' yard at tender ages and been given chances to make mistakes and learn.
Stones is a ball-playing defender, with a penchant for brilliance and the occasional faux pas.
Kane, meanwhile, is the closest England has come in a generation to Alan Shearer — a physically imposing striker with a cannon shot, hard-running yet with skill to burn on the ball.
These would be populist, if expensive, signings —players who would almost immediately get Mourinho on side, as it were, with supporters irritated and, worse, bored by the perceived dreary football played during Van Gaal's two seasons in charge.
Of course, Mourinho's Chelsea teams might not have had the zest of youth about them, but they were built on a core from the Sceptred Isle, with John Terry and Frank Lampard, former England internationals both at the heart of his first, double title-winning team, with Ashley Cole prominent, too.
So if Mourinho were interested in Kane and Stones, it would not be an enormous surprise. Crucially, though, Terry and Lampard were inherited from a previous era. Expect United to pay above a premium if it wants the best of Britain this time around.