The late Nevada Senator Harry Reid will lie in state in the U.S. Capitol Rotunda next week.
Ceremonies honoring Reid at the Capitol will take place on January 12, House Speaker Nancy Pelosi and Senate Majority Leader Chuck Schumer said in a statement on Sunday.
Reid, a Democrat who served as majority leader during his three decades in the Senate, died last Tuesday at his home in Henderson Nevada, after a battle with pancreatic cancer.
A memorial service honoring him will take place at the Smith Center in Las Vegas on Saturday. The service will be open to family, colleagues and invited guests, and will be livestreamed.
Next week, he will become the 34th individual to lie in state at the Capitol Rotunda—one of the highest honors a citizen or government official can receive after their death.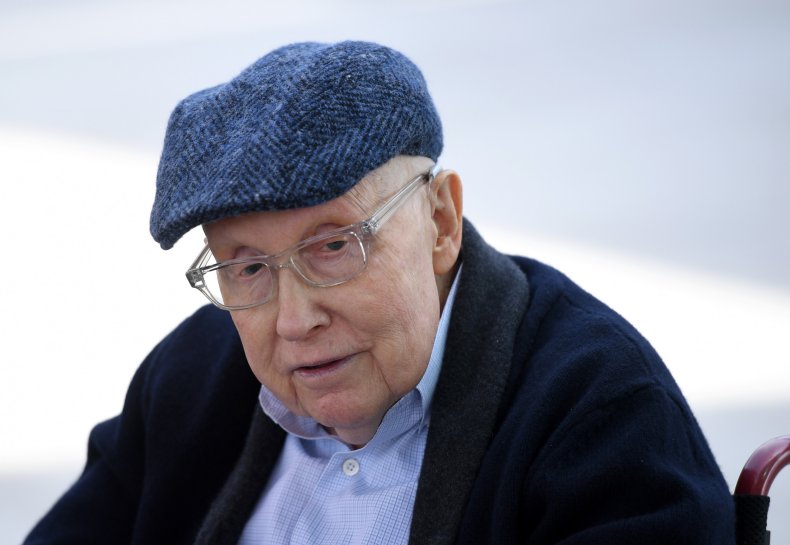 The most recent was former Republican Sen. Bob Dole in December. Three others have lain in state in the Capitol Rotunda in recent years: Representative and Senator John McCain, former President George H.W. Bush and former Representative and civil rights icon John Lewis. Former Supreme Court Justice Ruth Bader Ginsburg and Representative Elijah Cummings were chosen to lie in state in the National Statuary Hall in lieu of the rotunda.
Events at the Capitol for Reid will include a formal arrival and departure ceremony. Additional details will be announced later, but they are being limited to invited guests only due to the COVID-19 pandemic.
"Senator Harry Reid was a titan of public service, who for more than four decades fought relentlessly for working families like his own," Pelosi said.
"One of the most commanding and consequential Senate Majority Leaders in history, he forged extraordinary legislative progress: rescuing our economy during the Great Recession, protecting hardworking families with Wall Street reforms and moving our nation closer to our goal of universal health coverage. It is my solemn honor as House Speaker to pay tribute to a legendary leader, a great American and my dear friend, Senator Harry Reid."
Schumer said Reid "will be remembered as a great American, father, husband, Senate leader and one of history's most devoted fighters for the people of Nevada and the poor and middle class throughout the country.
Describing Reid as "tough-as-nails strong" but "caring and compassionate," Schumer said he "always went out of his way quietly to help people who needed help."
Schumer added: "Harry never forgot where he came from, and I will miss my dear friend and mentor greatly. Few dedicated their life and career to working for and delivering for working families like Harry Reid, and it will be an honor to pay tribute to him in the Capitol next week."
Reid was elected to the U.S House in 1982, and then the Senate in 1986. He served as Senate majority leader from 2007 to 2015.
"I've had the honor of serving with some of the all-time great Senate majority leaders in our history. Harry Reid was one of them," President Joe Biden said in a statement paying tribute to Reid. "And for Harry, it wasn't about power for power's sake. It was about the power to do right for the people."
Reid retired from the Senate in 2016 after serving in Congress longer than anyone in Nevada history.
Individuals who have lain in state in the Capitol Rotunda
Robert Joseph Dole
John R. Lewis
George H. W. Bush
John McCain
Daniel K. Inouye
Gerald R. Ford
Ronald Reagan
Claude Denson Pepper
Unknown Solider of the Vietnam Conflict
Hubert H. Humphrey
Lyndon Baines Johnson
J. Edgar Hoover
Everett McKinley Dirksen
Dwight D. Eisenhower
Herbert Clark Hoover
Douglas MacArthur
John F. Kennedy
Unknown Soldiers of World War II and the Korean War
Robert A. Taft
John Joseph Pershing
William Howard Taft
Warren G. Harding
Unknown Solider of World War I
George Dewey
Pierre Charles L'Enfant
William McKinley, Jr.
John A. Logan
James Abram Garfield
Henry Wilson
Charles Sumner
Thaddeus Stevens
Abraham Lincoln
Henry Clay
Source: History, Art & Archives/U.S. House of Representatives