Trump Is 'Amoral,' Has 'No Conscience,' and 'Is Without Question the Worst President We've Ever Had,' Says Harry Reid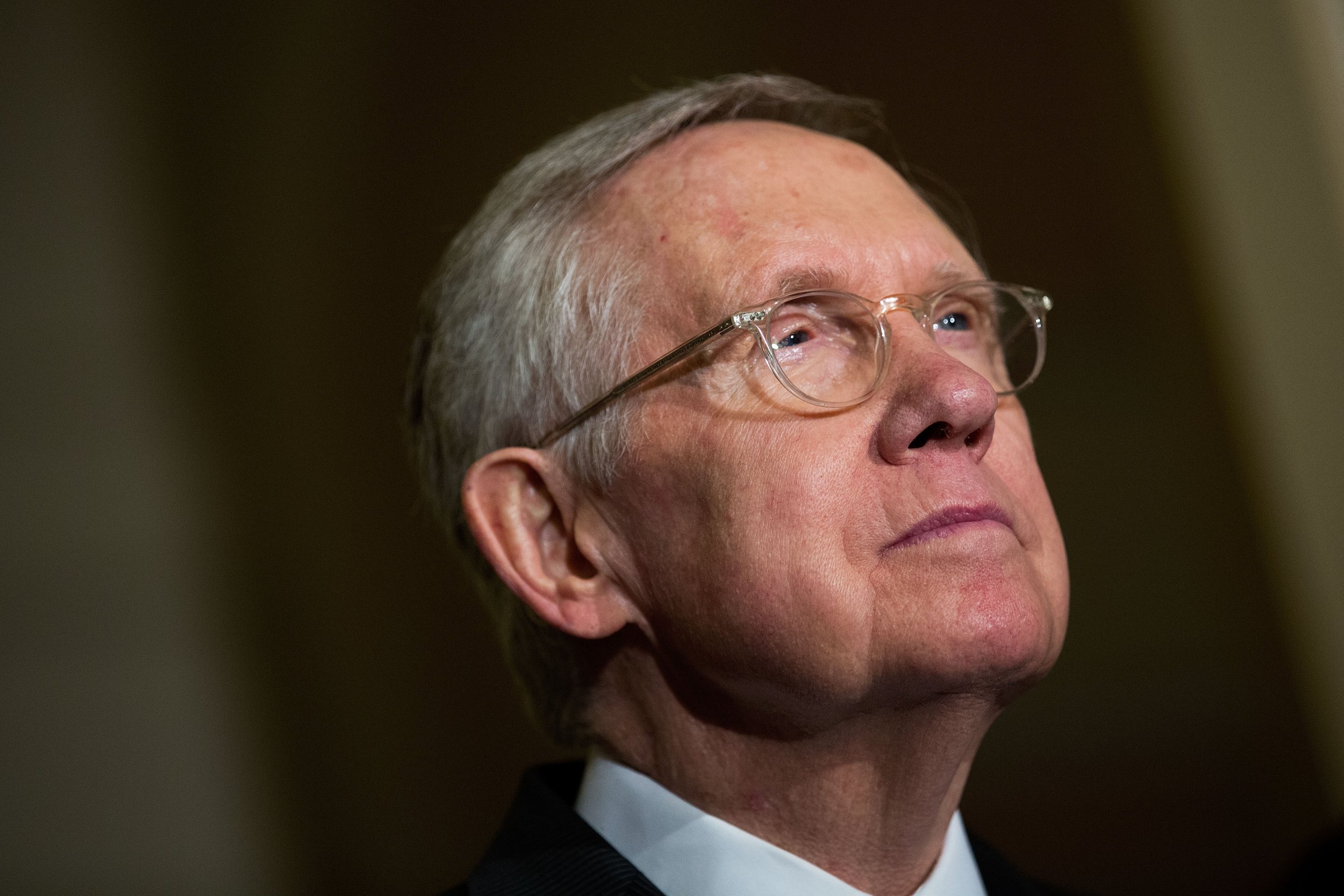 The veteran Democrat and former Senate leader Harry Reid said President Donald Trump was "amoral" and had "no conscience."
"Trump is an interesting person," Reid, who was Nevada senator for 20 years until 2017 and was both Democrat minority and majority leader during that time, told The New York Times in an interview published today.
"He is not immoral but is amoral. Amoral is when you shoot someone in the head, it doesn't make a difference. No conscience.
"I think he is without question the worst president we've ever had. We've had some bad ones, and there's not even a close second to him... He'll lie. He'll cheat. You can't reason with him."
Read more: Why the Trump presidency cannot be annulled—"It is a fantasy"
The former senator, who is currently being treated for pancreatic cancer, reportedly had brushes with the Mafia while he was Nevada's gaming chairman overseeing casinos in the 1970s.
Asked what he made of comparisons between Trump and a mob boss, Reid told The Times : "Organized crime is a business and they are really good with what they do.
"But they are better off when things are predictable. In my opinion, they do not do well with chaos. And that's what we have going with Trump."
The White House did not immediately respond to Newsweek's request for comment.
Reid's Trump comments were published the same day that Utah Senator-elect and 2012 Republican presidential nominee Mitt Romney wrote a scathing critique of the president.
Romney, 71, a potential challenger to Trump in 2020, wrote in The Washington Post that the presidency had made a "deep descent" in December.
Romney also called the president "thoughtless" and said he "has not risen to the mantle of the office."
"To a great degree, a presidency shapes the public character of the nation," Romney wrote in The Post.
"A president should unite us and inspire us to follow our better angels. A president should demonstrate the essential qualities of honesty and integrity, and elevate the national discourse with comity and mutual respect.
"As a nation, we have been blessed with presidents who have called on the greatness of the American spirit. With the nation so divided, resentful and angry, presidential leadership in qualities of character is indispensable.
"And it is in this province where the incumbent's shortfall has been most glaring."
Trump responded to Romney's article on Twitter: "Here we go with Mitt Romney, but so fast! Question will be, is he a Flake? I hope not.
"Would much prefer that Mitt focus on Border Security and so many other things where he can be helpful. I won big, and he didn't. He should be happy for all Republicans. Be a TEAM player & WIN!"