Harry Styles' 'Don't Worry Darling' Trailer Sex Scene Divides Fans
The new trailer for the upcoming Harry Styles movie, Don't Worry Darling, has divided fans of the heartthrob due to its explicit content.
The former One Direction pop star is starring in the upcoming 1950s-set psychological thriller alongside Florence Pugh, and directed by his girlfriend, Olivia Wilde.
A new trailer for the highly anticipated movie was shown at the Warner Bros. CinemaCon session this week, with Varietyreporting that the teaser featured some X-rated moments, including Styles' character's sex scenes with Pugh.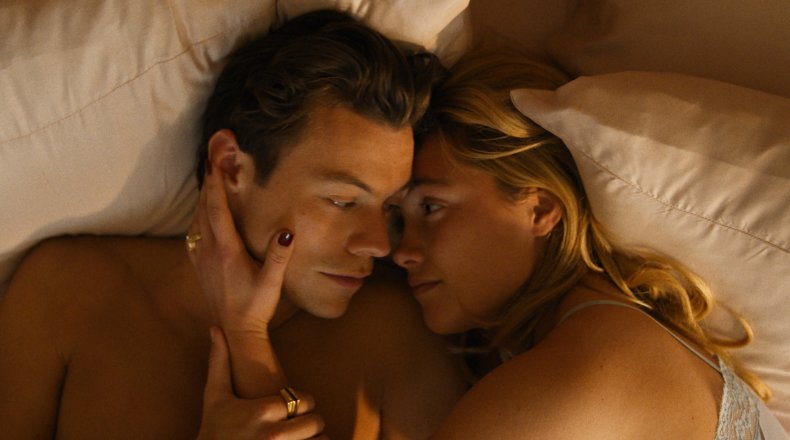 Though the trailer has not been released to the public yet, the nature of the sex scenes involved has already caused a huge stir among Styles' diehard fans.
"so this movie is only about sex ? why's the promo i see is only talking about sex ffs," reads one disgruntled comment.
While another person added: "is this the plot of the film? you only talk about the sex scenes in this movie and never about the actual plot."
On TikTok, one user, abbi.henry shared her views on the explicit nature of the movie, and said that the trailer promoting the sex scenes is "really disappointing."
"She [Olivia Wilde] is not confident in what she has created, and it shows," abbi.henry says in her video,
Meanwhile, one tweet in favor of the sex scenes reads: "FLORENCE PUGH AND HARRY STYLES ABOUT TO BRING SEX AND CHEMISTRY BACK TO THE MOVIES???"
While another joked: "Y'all got the clip or what?!"
"it's what she deserves," joked another about Pugh and Styles.
At the trailer's premiere, Wild compared Don't Worry Darling to films Inception, The Matrix, and The Truman Show.
"It's my love letter to the movies that pushed boundaries of ambition," Wilde said, per Deadline.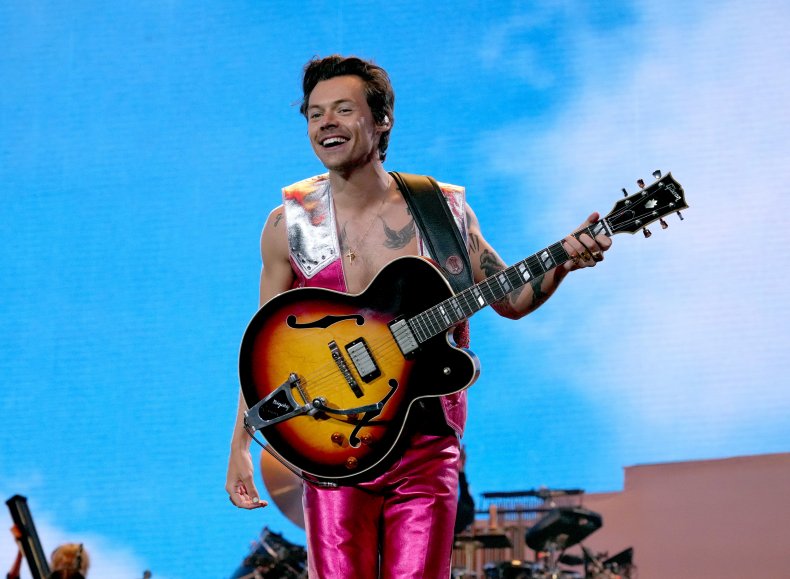 She also asked viewers to "imagine a life where you could have anything you ever [wanted], not just the tangible things....But also the things that really matter: True love with the perfect partner, real trusted friendships. What would it take for you to give up that perfect life? What are you willing to sacrifice to do what's right? Are you willing to dismantle the system that is designed to serve you?"
The brouhaha about the trailer comes as Styles gave a new and very frank interview to Better Homes & Gardens magazine.
The 28-year-old singer opened up about his sexuality and the pressure of the public scrutiny into his romances.
"For a long time, it felt like the only thing that was mine was my sex life. I felt so ashamed about it, ashamed at the idea of people even knowing that I was having sex, let alone who with," he explained.
"At the time, there were still the kiss-and-tell things. Working out who I could trust was stressful.
"But I think I got to a place where I was like, why do I feel ashamed? I'm a 26-year-old man who's single; it's like, yes, I have sex."
Styles also discussed the speculation around his sexuality and the pressure to label himself, describing it as outdated.
"I've been really open with it with my friends, but that's my personal experience; it's mine," he said. "The whole point of where we should be heading, which is toward accepting everybody and being more open, is that it doesn't matter, and it's about not having to label everything, not having to clarify what boxes you're checking."
Don't Worry Darling opens in theaters on September 23.