Harry Styles Fans Enraged as Tour Tickets Resold for Thousands of Dollars
Harry Styles fans are enraged at Ticketmaster and scalpers for reselling tickets for thousands of dollars for Styles' concert in New York.
Last week, Styles announced that he will have an exclusive one night only (ONO) show in New York on Friday, May 20 to celebrate the release of his third studio album, Harry's House.
Ticketmaster used their Verified Fan system in order for tickets to get into the hands of fans instead of resellers so fans can get tickets at face value. Potential concert-goers put in their information in hopes of getting a code for the sale. If fans are not selected, they are put on a waitlist.
Originally, tickets were $25, but since tickets went on sale, prices range from $600 to $11,000 and many fans are upset as the Verified Fan system is allegedly not working in their favor.
"to everyone who bought harry ONO tickets just to resell them for over $1,000 i hope you step on a million legos, both sides of your pillow are warm, and you never find love," one tweeted.
"Thanks @Ticketmaster so that verified fan thing was brilliant ..for scalpers.. you put me on a waiting list aka BS list..essentially blocked me from buying a ticket put me on a waiting list so I can see them o. StubHub for 1k plus $.. sorry @Harry_Styles I tried," said another fan.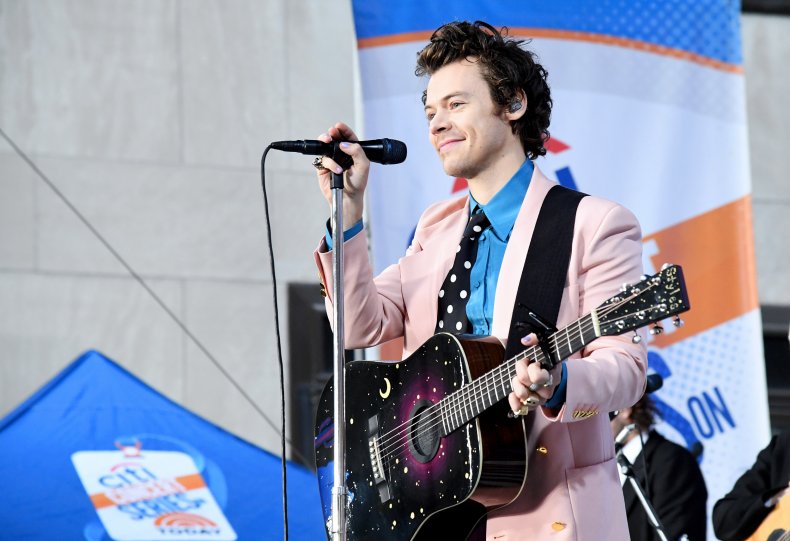 "@Ticketmaster verified fan is such a joke. I got wait listed for tickets and all these "verified fans" who got a code are reselling these tickets for insane prices like wtf," a Styles fan exclaimed.
One fan tweeted, "P**sing me off how people that actually got tickets to the #harrystylesONO, and immediately want to sell them. Like bro, you just stole those tickets from someone just to sell them."
Another fan exclaimed, "Are you kidding this is crazy!! Why can't ppl twpk and if you can't go resell them for $25 ugh! I want some so bad but this is ridiculous!"
"Imagine buying a ticket for $25 and then marking it up by something absurd like 12,000% to 30,000%. No way this isn't a new record high (or low really) for the bot/reseller industry," a fan tweeted.
"if you're reselling those #harrystylesONO tickets for 1000 dollars i hope you get hit in the ankle with a razor scooter," said another Twitter user.
"Greed & Selfishness are probably the worst traits to have. Reselling $25 tickets on for $1000's is disgusting," wrote a fan.
However, Styles recently announced that he will be doing many shows in select cities later this year including New York City, Los Angeles, Austin and Chicago to give fans more chances to see the singer.
Newsweek reached out to Ticketmaster for comment.