Harry Styles Helps Fan Come Out to Mom at Concert: 'Lisa, She's Gay!'
Since beginning his tour earlier this year, Harry Styles has created many viral moments while on stage through his interactions with fans.
From gender reveals to relationship advice, Styles finds a personal, and sometimes cheeky, way to connect with his fans each night.
Oftentimes these interactions are sparked after the singer reads a sign held up by a fan that catches his eye. On Wednesday, that sign was held up by a fan named McKinley McConnell who attended his old out show at Fiserv Forum in Milwaukee, Wisconsin, according to CBS 58.
McConnell was holding up a sign that read "My mom is in section 201... Will you help me come out?"
McConnell, whose Twitter handle is @intothexxlight, tweeted a video of the interaction.
"What would you like to tell your mother?" Styles asks in the video.
Styles turns the microphone toward McConnell who sounds nervous to deliver the message herself.
"I can do it if you'd like? You'd prefer if I did it," he said.
"There's a lot of people," she said.
Styles laughs and said, "Did you not know? Did you think this through?"
After a few moments of back and forth it's decided that Styles will deliver the message to her mother.
"Oh my god, I can't stop smiling," a voice is heard in the video as Styles runs to the other side of the stage to face the section whereMcConnell's mother is sitting.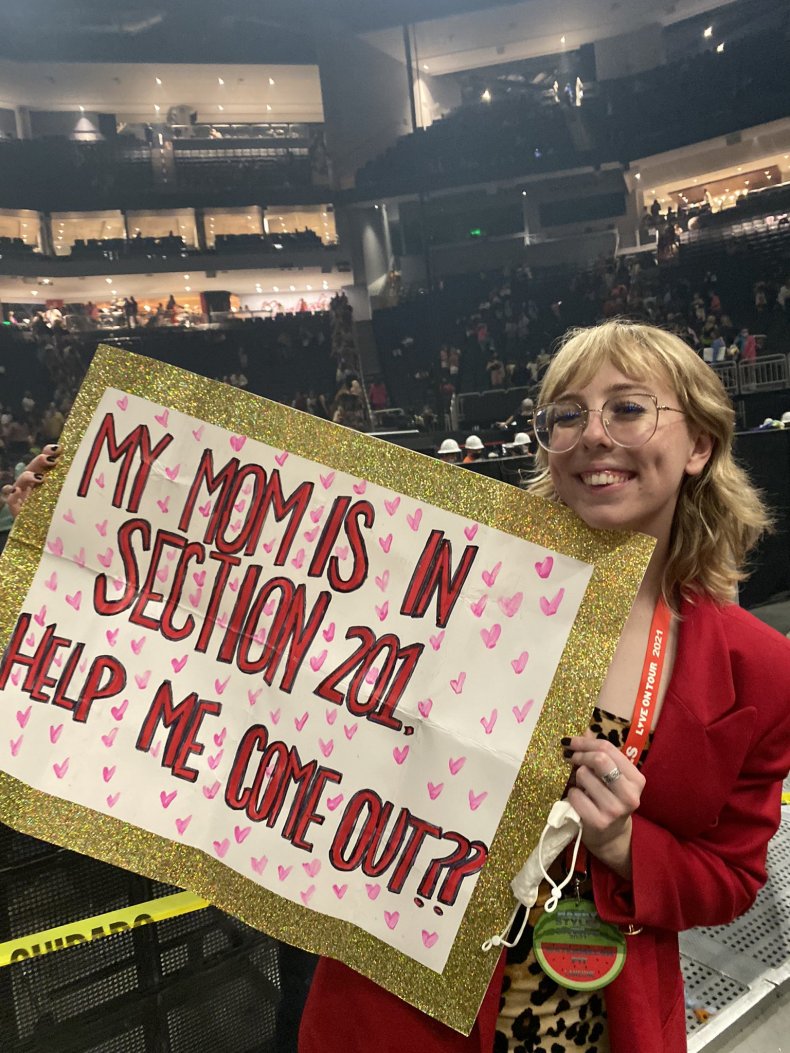 McConnell told Newsweek in an email that the situation was "unreal" and the people standing around her had to physically help hold her and the sign up during the interaction.
"[I'd] admired him for so long, having him be apart of this was unreal," she said.
"Lisa! She's gay!" Styles said as the camera pans to McConnell's mother in the audience. She puts her hands over her mouth then blows a kiss toward the camera as the crowd cheers.
McConnell told Newsweek that she never expected that Styles would read her sign.
"Truthfully I went into it blindly," she said. "I got the ticket a couple days before the show for my mom. I took that as a sign that if I'm going to do it, it might as well be with her in the building. I truly never thought in a thousand years he would read it."
After the show McConnell tweeted a photo of her mother with the caption, "everyone meet LISA!!! she is overjoyed & also wanted everyone to know she had the best time & couldn't stop dancing tonight!!!"
McConnell also retweeted tweets from other fans who noticed similarities in experience to an incident that happened at Styles' show back in 2018.
During a show, Styles spotted a sign in the audience that read, ​​"I traveled 2,846 miles to be here tonight thank you for 10 incredible shows," on one side and then "I'm gonna come out to my parents because of you!!!" on the other, Good Morning America reported at the time.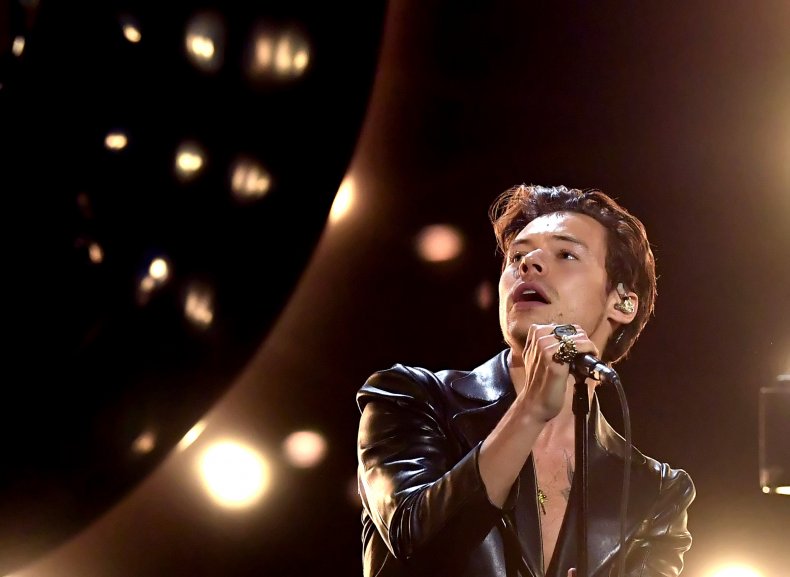 In a video posted by the fan to Twitter, Styles is seen talking through the situation with the fan who identifies herself as Grace.
Though the fan's mother was at a nearby hotel, not inside the concert venue, Styles tries to quiet the audience so she can share his message with her mother "Tina, she's gay!"
McConnell said both Styles and his fans are "amazing."
"It's a scary and daunting thing to come out, but the space both [Styles] & his fans create is like no other," McConnell said.