Constitutional Law Professor Says If Trump's Actions Aren't Impeachable, 'Then Nothing Is'
During an appearance on MSNBC Wednesday evening, Laurence Tribe, a professor of constitutional law at Harvard University, explained why, in his view, President Donald Trump's actions offered the "clearest case" for impeachment in American history.
Tribe, who has written extensively on impeachment, its role in preserving a fair government and its role in the Constitution, made the remarks during a guest appearance on All In with Chris Hayes. Tribe and Hayes discussed the ongoing impeachment proceedings against Trump, against whom congressional Democrats brought articles of impeachment alleging abuse of power and obstruction of Congress on Wednesday.
According to Tribe, Trump's repeated requests of Ukraine to launch a public investigation into former Vice President Joe Biden, a Democratic candidate in the 2020 presidential race, embodied the wrongful use of the office that the writers of the Constitution meant to be cause for impeachment.
"This isn't just using the president's power to benefit himself," Tribe said, "but it's doing that in a way that endangers our national security, and that corrupts the electoral process by inviting foreign involvement."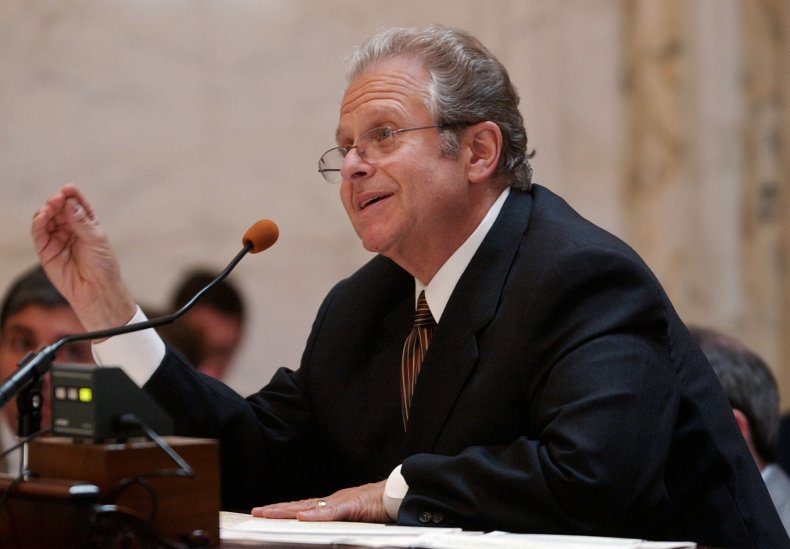 Further, Tribe implied that the second article of impeachment introduced against Trump—obstruction of Congress—was valid, because Trump, unlike "all prior presidents," has not cooperated with the impeachment process. The Trump administration has refused to comply with subpoenas from Congress to hand over documents related to Trump's actions toward Ukraine and by ordering witnesses not to testify at impeachment hearings.
Tribe said that if Trump continued to refuse compliance with the investigation and deny the Constitutional power of the House of Representatives to proceed with impeachment, then his actions would be tantamount to those of a dictator.
"And if this isn't impeachable, as many have said, then nothing is," he concluded.
Tribe supported impeaching the president before Trump's July phone call with Zelenskiy. In 2018, along with Georgetown Law professor Josh Matz, he co-authored the book To End a Presidency: The Power of Impeachment. A month before Trump's phone call with Zelenskiy, Tribe authored an opinion piece in the Washington Post in which he argued for the benefits of impeaching Trump in the House of Representatives, even if the Senate did not convict him. "The resolution, expressly and formally proclaiming the president impeachable but declining to play the Senate's corrupt game, is one that even a president accustomed to treating everything as a victory would be hard-pressed to characterize as a vindication," Tribe wrote.
Tribe reiterated his call to impeach in a November op-ed for Newsweek in which he referred to Trump as America's "anti-president," an embodiment of the "demagogue" whom Alexander Hamilton predicted would one day require impeachment to be removed from office.