Harvey Weinstein Charged With 2 Further Counts of Indecent Assault in U.K.
Former Hollywood producer Harvey Weinstein will be charged with two further counts of indecent assault dating back to the 1990s.
The new charges brought against the shamed filmmaker relate to incidents involving a woman in London, England, which allegedly took place in August of 1996, the Crown Prosecution Service in the U.K. said Wednesday
The 70-year-old is currently serving a 23-year prison sentence for multiple sex crimes.
The most recent charges were authorized following a review of evidence gathered by the British Metropolitan Police, according to Rosemary Ainslie, Head of the CPS Special Crime Division.
The U.K.'s Crown Prosecution Service announced the news, but reminded everyone that whilst he has been found guilty in previous cases, Weinstein will get a fair trial in the current counts against him.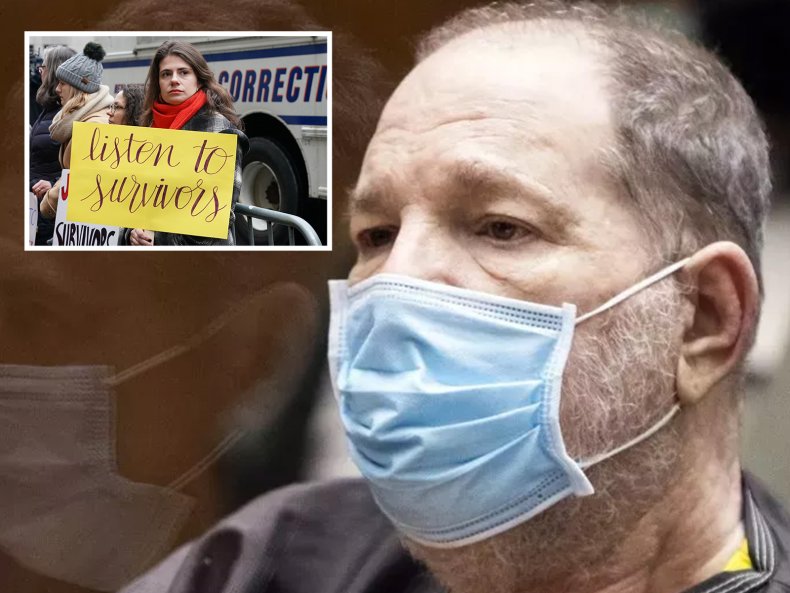 "The Crown Prosecution Service reminds all concerned that criminal proceedings against the defendant are active and that he has the right to a fair trial," Ainslie said.
The CPS also reminded people on social media that there should be "no reporting, commentary or sharing of information online which could in any way prejudice these proceedings."
The CPS has authorized the Met Police to charge Weinstein with the two counts of indecent assault.
Accusations of sexual abuse by Weinstein were first brought to light in October 2017, which was a major instigator of the MeToo and Time's Up movements.
He was charged in May 2018 with multiple counts of rape, criminal sex act, sex abuse and sexual misconduct for incidents involving two separate women. He was convicted in February 2020 and found guilty of one count of criminal sexual assault in the first degree and one count of rape in the third degree.
He was sentenced to 23 years in prison on March 11, 2020.
Weinstein's lawyers appealed the verdict but on June 2, 2022 the New York State Supreme Court decided to uphold the verdicts and sentence.
Judge Mazzarelli concluded in the court documents, "We perceive no basis for reducing the sentence, and we have considered defendant's remaining arguments and find them unavailing."
Weinstein has been married twice and has five children; four daughters and a son. In October 2017, Weinstein's second wife, Georgina Chapman announced she was leaving him as a result of the sexual assault allegations made against him. Their divorce was finalized in July 2021.
There is currently no indications as to when the Metropolitan Police will officially charge Weinstein, or if and when he was face a trial in relation to the two counts of indecent assault.
Newsweek has reached out to Weinstein's legal representatives for comment.