Harvey Weinstein Faces Life in Prison? Director Charged With More Sexual Misconduct Crimes in New York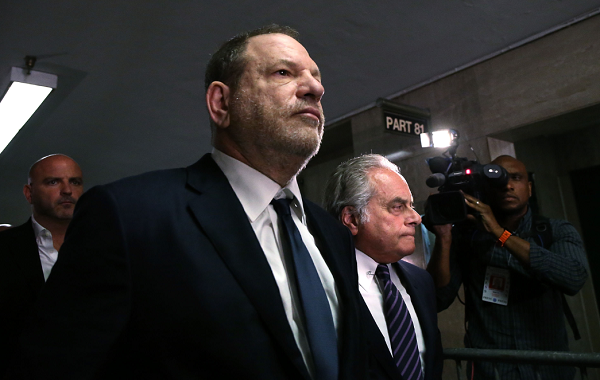 Update| Harvey Weinstein could spend the rest of his life in prison if he's convicted on the most recent sexual misconduct charges he now faces. The infamous Hollywood director was indicted on two additional charges by the New York District Attorney's office on Monday, and one of the charges holds the weight of a potential life sentence.
In addition to the three charges he was originally issued in May, Weinstein was charged with a second count of a criminal sex act in the first degree, along with two counts of predatory sexual assault, a felony that can result in a minimum sentence of 10 years and a maximum of life behind bars.
According to the indictment, the new charges stem from accusations of Weinstein forcibly performing oral sex on a third victim in 2006.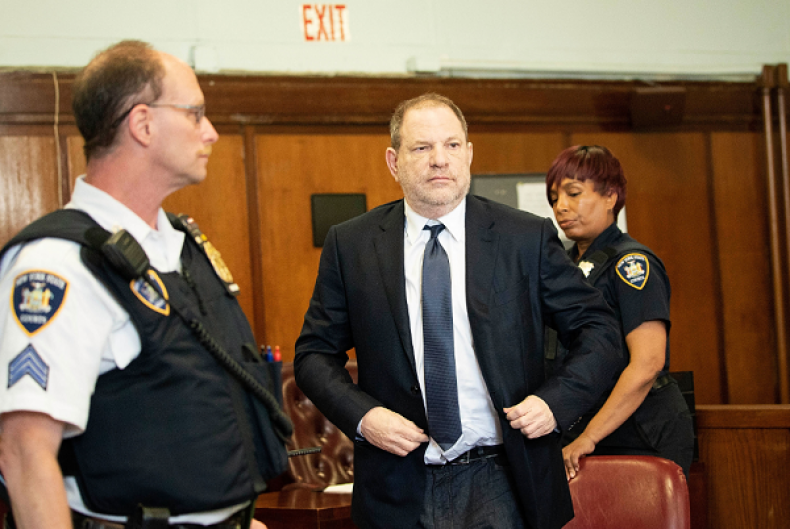 Weinstein's attorney, Ben Brafman, released a statement, saying, "Mr. Weinstein maintains that all of these allegations are false and he expects to be fully vindicated. Furthermore to charge Mr. Weinstein as a Predator when the interactions were each consensual is simply not justified."
Brafman says Weinstein will plead not guilty to the new charges.
When Weinstein was first arrested nearly two months ago on allegations of rape, sexual abuse, sexual misconduct and committing a criminal sexual act against two women on two separate occasions, the former Weinstein Company co-owner was charged with first- and third-degree rape as well as a first degree-criminal sex act.
"A Manhattan Grand Jury has now indicted Harvey Weinstein on some of the most serious sexual offenses that exist under New York's Penal Law," District Attorney Cyrus Vance Jr. said in a statement on Monday. "This indictment is the result of the extraordinary courage exhibited by the survivors who have come forward. Our investigation continues. If you are a survivor of the predatory abuse with which Mr. Weinstein is charged, there is still time to pursue justice. Please call us at 212-335-9373."
Weinstein's alleged behavior was first exposed in two separate exposés featured in the New York Times and New Yorker magazine in October. In both articles, dozens of women who worked in Hollywood—or were aspiring actresses—accused the filmmaker of an array of sex crimes dating back as far as the 1980s.
This story was updated to include Brafman's comment on Weinstein's not guilty plea.