Harvey Weinstein Indicted: What Next for Disgraced Producer?
A New York City grand jury has indicted disgraced film producer Harvey Weinstein on charges of rape in the first and third degrees and a first-degree criminal sexual act, the Manhattan District Attorney's Office said Wednesday.
"This indictment brings the defendant another step closer to accountability for the crimes of violence with which he is now charged," Manhattan District Attorney Cyrus R. Vance Jr. said in a statement.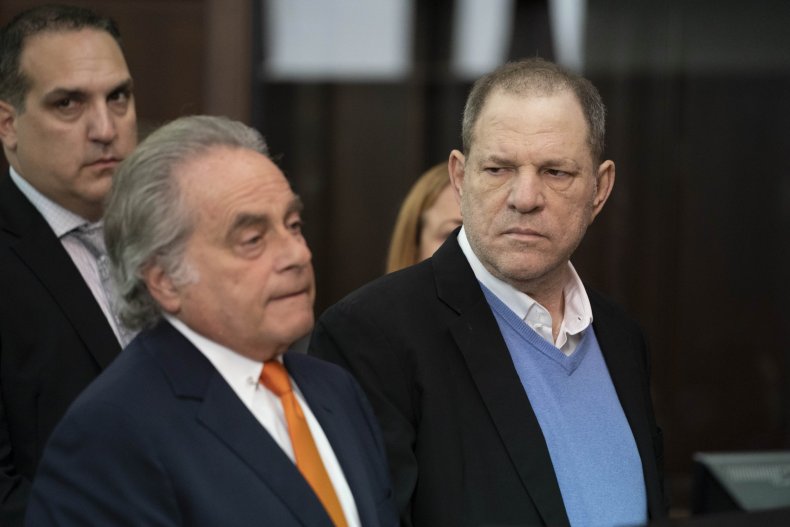 Weinstein, 66, was arraigned on Friday on the same charges, seven months after women began to come forward to accuse the Weinstein Company and Miramax co-founder of sexual misconduct, including rape.
So far, more than 80 women have come forward to make sexual harassment and assault claims against the suspect.
The current charges stem from two incidents alleged to have taken place in 2013 and 2004 involving two women.
The alleged victims have not been identified, however, charges were expected to have been laid in connection with allegations made by actor Lucia Evans, who told The New Yorker that Weinstein forced her to perform oral sex on him in 2004.
Speaking with reporters on Tuesday, Weinstein's lawyer, Benjamin Brafman called the 2013 allegation "absurd," claiming that the woman the producer is accused of raping in 2013 "had a 10-year consensual sexual relationship with [Weinstein]," NBC News reported.
In a statement shared with ABC News, Brafman said that he would "vigorously defend" against the indictment and ask for it to be dismissed, stating that the allegations against his client were "unsupported."
"We asked the district attorney for more time so that Mr. Weinstein's attorneys could gather the material needed to properly prepare him for his grand jury testimony but that request was denied. We remind everyone that an indictment is merely a formal accusation," Brafman said.
"Mr. Weinstein intends to enter a plea of not guilty and vigorously defend against these unsupported allegations that he strongly denies," he said. Brafman added, "We will soon formally move to dismiss the indictment, and if this case actually proceeds to trial, we expect Mr. Weinstein to be acquitted."
Vance said, "The defendant's recent assault on the integrity of the survivors and the legal process is predictable." He added his office would "try this case not in the press, but in the courtroom, where it belongs."
Weinstein, who was freed after posting $1 million cash bail, has been required to wear a GPS monitoring system and can only travel within New York state or Connecticut. He was also forced to surrender his passport.
Weinstein's next court date is set for July 30, according to CNN.
As he awaits his court date, Weinstein is also being investigated for alleged sex crimes in Los Angeles and London.
The joint investigation between the Manhattan District Attorney's Office and New York City Police Department is also still active and ongoing. Vance urged any other survivors or people with relevant information to come forward.