Harvey Weinstein Surrenders to New York Police on Rape Charge: What Happens Next?
Harvey Weinstein has turned himself in to police in New York, where the disgraced film producer will face charges of rape and other sex crimes.
Weinstein, 66, surrendered to authorities on Friday morning, with video footage showing him walking into a New York Police Department (NYPD) station, from which he was later led out in handcuffs.
The Office of the Deputy Commissioner of the New York City Police Department told Newsweek in a statement: "Today, at the NYPD's 1st Precinct, Harvey Weinstein was arrested, processed and charged with Rape, Criminal Sex Act, Sex Abuse and Sexual Misconduct for incidents involving two separate women.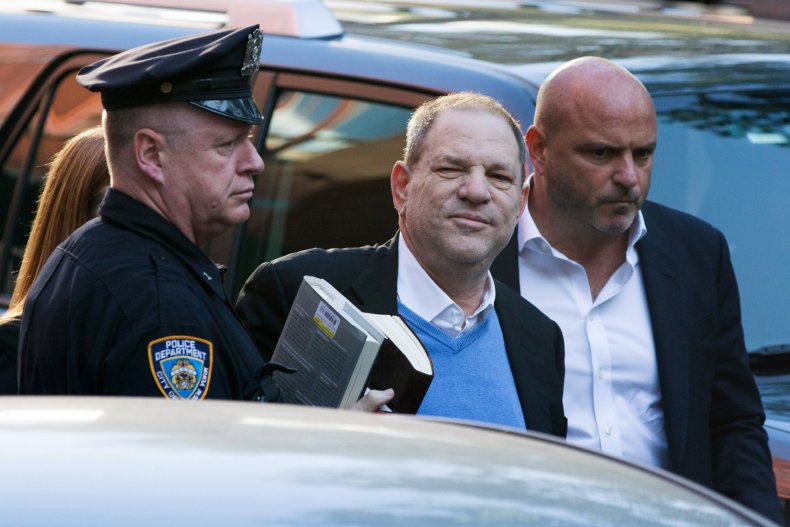 "The NYPD thanks these brave survivors for their courage to come forward and seek justice," the statement said.
The charges came in the wake of a months-long joint investigation by the NYPD and the Manhattan District Attorney's Office.
In a statement, the DA's office said Manhattan District Attorney Cyrus R. Vance filed the charges in New York County Criminal Court for forcible sexual acts against two women in 2013 and 2004.
So far, more than 80 women have come forward to accuse the Weinstein Company and Miramax cofounder of sexual misconduct, including rape.
The alleged victims in the case have not been identified, however, charges were expected to have been laid in connection with allegations made by actor Lucia Evans, who told The New Yorker that Weinstein forced her to perform oral sex on him in 2004.
Vance said Friday's charges "reflect significant progress in [the] active, ongoing investigation" into the allegations against Weinstein.
"I thank the brave survivors who have come forward, and my Office's prosecutors who have worked tirelessly on this investigation. I would also like to thank Commissioner James O'Neill and our dedicated partners at the NYPD," Vance added.
Weinstein has denied all allegations of misconduct and insisted he has never had nonconsensual sex with anyone.
His attorney, Benjamin Brafman, said in a statement sent to CNN following Weinstein's arraignment that his client "has always maintained that he has never engaged in non-consensual sexual behavior with anyone.
"Nothing about today's proceedings changes Mr. Weinstein's position. He has entered a plea of not guilty and fully expects to be exonerated," he said.
Speaking to reporters outside the courthouse, the attorney said his team intends to "move very quickly to dismiss these charges," adding that they "believe that they are constitutionally flawed," according to the broadcaster.
"We believe that they are not factually supported by the evidence and we believe that at the end of the process Mr. Weinstein will be exonerated," Brafman added.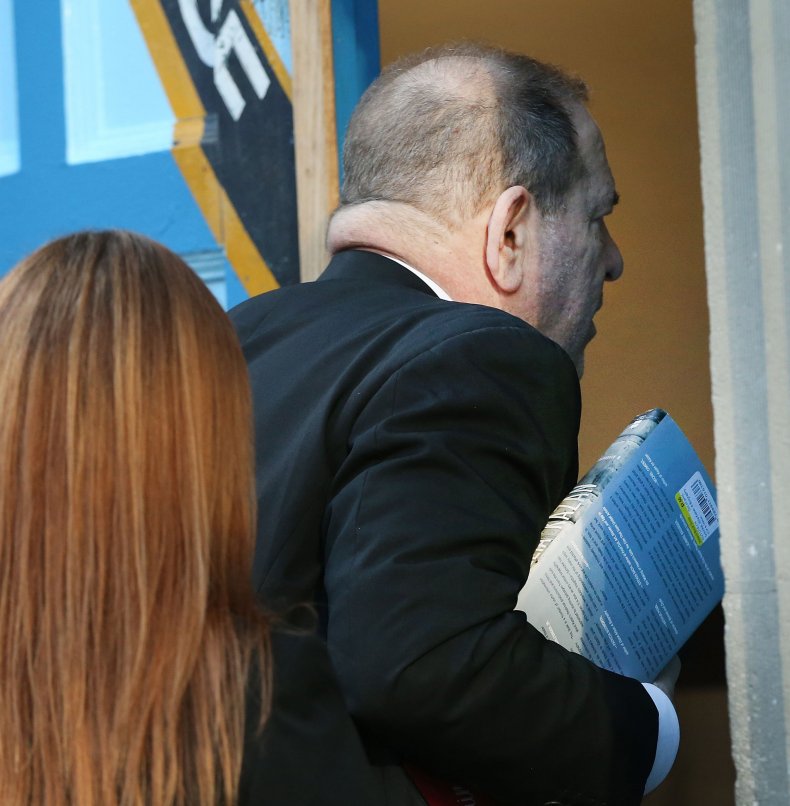 The allegations, which were first reported by The New York Times and The New Yorker last year, prompted outrage across the country and sparked the #MeToo movement, which saw women around the world come forward with their own stories of sexual misconduct.
The movement has toppled a multitude of high-profile celebrities, business leaders and government officials, with Morgan Freeman joining their numbers on Thursday, as eight women came forward to accuse the actor of sexual misconduct in a CNN investigation.
It also led to the development of the Time's Up movement launched by Hollywood celebrities on January 1, 2018 to combat sexual harassment and abuse and provide subsidized legal support to those who have experienced it.
Actor and author Rose McGowan, who, in October, alleged that Weinstein had raped her, responded to news of the charges laid against him on Twitter, writing: "We got you, Harvey Weinstein, we got you."
Earlier, on Instagram, she had written: "I, and so many of Harvey Weinstein's survivors, had given up hope that our rapist would be held accountable by law."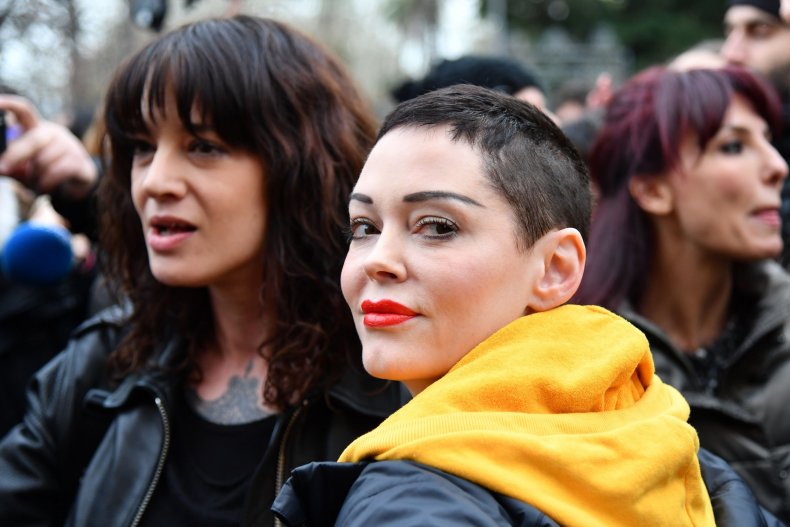 "Twenty years ago, I swore that I would right this wrong. Today, we are one step closer to justice. We were young women who were assaulted by Weinstein and later terrorized by his vast network of complicity," McGowan said, adding: "May his arrest give hope to all victims and survivors everywhere that are telling their truths."
Weinstein's bond was set at $10 million, CNN reported, adding that he will also be required to wear a GPS monitoring system and will only be allowed to travel within New York State and Connecticut. He was also forced to surrender his passport.
The producer could face a sentence of five to 25 years in prison, if convicted, the Guardian reported.
Assistant Manhattan District Attorney Joan Illuzzi said in a statement that the DA's office will continue to investigate allegations "involving additional victims and other crimes," meaning Weinstein could face additional charges in the future.
Updated | This story was updated with more information as it emerged.