Harvey Weinstein Could Not Be Charged for 2015 Sex Crime, Manhattan District Attorney's Office Says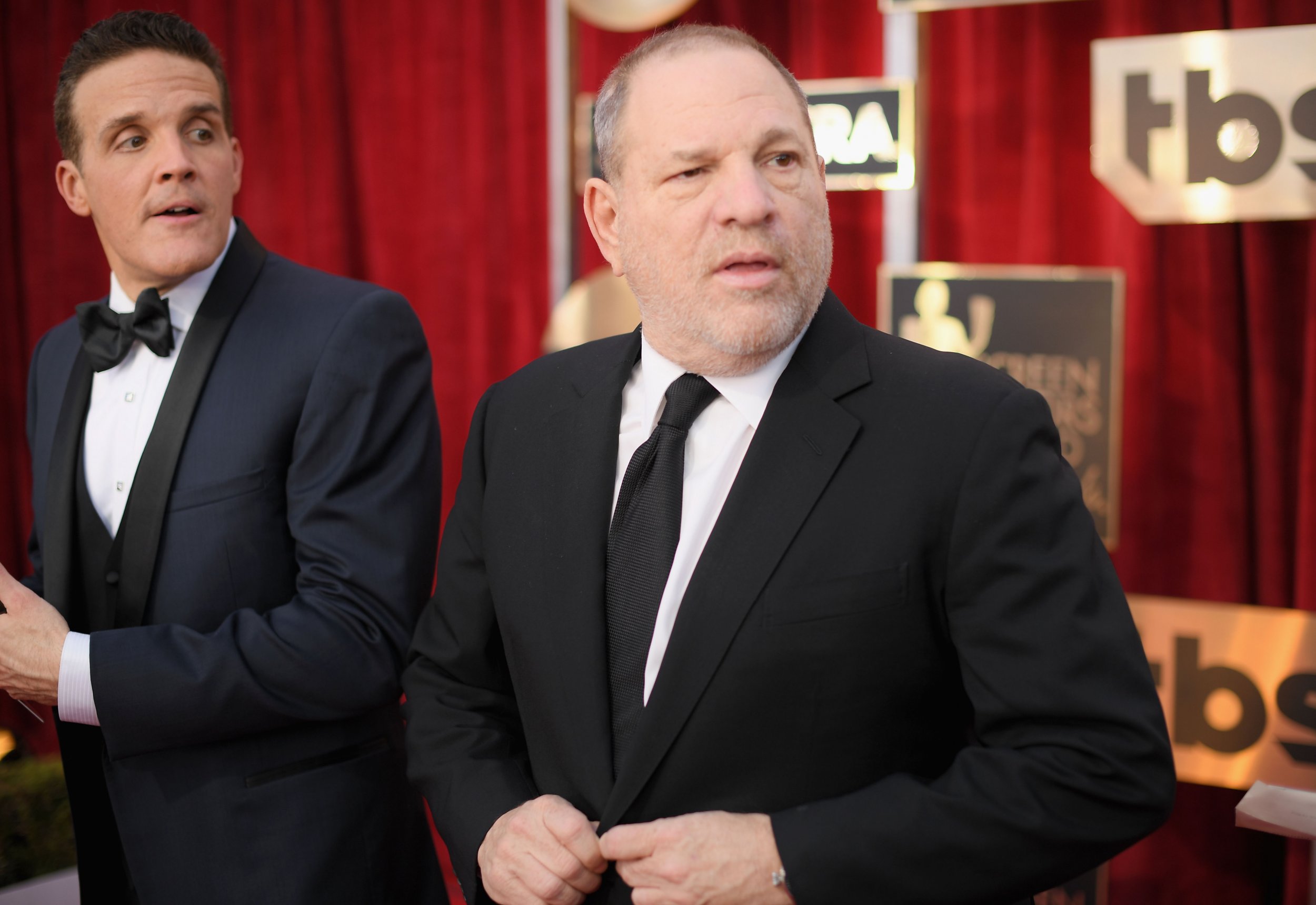 Updated | As more allegations of sexual misconduct surface involving ousted studio executive Harvey Weinstein, the district attorney's office in Manhattan is defending its decision to not file charges against the film producer in 2015.
"If we could have prosecuted Harvey Weinstein for the conduct that occurred in 2015, we would have," Chief Assistant District Attorney Karen Friedman Agnifilo said in a statement on Tuesday.
Related: The women accusing Harvey Weinstein of sexual misconduct
On October 5, The New York Times reported on allegations of sexual misconduct by Weinstein dating back almost three decades, and on at least eight settlements between the producer and women. Three days later, the Weinstein Company announced it had fired Weinstein, who founded the company with his brother in 2005.
Then, on Tuesday, The New Yorker and the Times published more accounts by women who said Weinstein had harrassed or assaulted them, including the actresses Gwyneth Paltrow and Angelina Jolie.
One of the cases involved Ambra Battilana Gutierrez, a model from Italy who in 2015 filed a report with the New York Police Department alleging that Weinstein groped her. The police worked with Gutierrez to try to get Weinstein to admit to the incident, in an audio recording. The New Yorker published that recording, in which the model asks Weinstein, "Why yesterday you touch my breast?" He responds, "Oh, please. I'm sorry. Just come on in. I'm used to that." After a few more exchanges, he adds, "I won't do it again."
Citing an unnamed police source, The New Yorker reported that the police "had collected more than enough evidence to prosecute Weinstein," but that the district attorney's office decided not to file charges.
In the statement on Tuesday, Agnifilo, the assistant district attorney, said Weinstein's "pattern of mistreating women, as recounted in recent reports, is disgraceful and shocks the conscience." But she said that her office had not been involved in arranging the 2015 recording and that the prosecutors "were not afforded the opportunity before the meeting to counsel investigators on what was necessary to capture in order to prove a misdemeanor sex crime."
Agnifilo said, "While the recording is horrifying to listen to, what emerged from the audio was insufficient to prove a crime under New York law, which requires prosecutors to establish criminal intent." The office tried to establish that intent in other ways but was unable to do so, according to Agnifilo. "This, coupled with other proof issues, meant that there was no choice but to conclude the investigation without criminal charges," she said.
Manhattan District Attorney Cyrus Vance Jr. has come under scrutiny since the initial Times report about Weinstein. The International Business Times reported that David Boies, a lawyer who has represented Weinstein, donated $10,000 to Vance months after his office had decided not to pursue the charges. A spokesman for Vance told the outlet that Boies did not represent Weinstein in the 2015 matter. A representative for Boies's law firm said the lawyer "has been a supporter of the district attorney since long before 2015, including before he was first elected, and has never spoken to him about Harvey Weinstein."
Vance also recently took fire for his 2012 decision to not pursue a case against Ivanka Trump and Donald Trump Jr. for allegedly inflating condo sales figures. As ProPublica, WNYC and The New Yorker reported on October 4, that decision came after Vance received a $25,000 donation to his re-election campaign from Marc Kasowitz, a lawyer for Donald Trump. Kasowitz asked Vance to drop the investigation, and the prosecutor did so three months later, according to the report. He had reportedly returned the donation prior to the meeting, but six months later, Kasowitz donated again and helped raise additional funds, amounting to more than $50,000, the report said.
"I did not at the time believe beyond a reasonable doubt that a crime had been committed," Vance told the outlets about his decision not to continue the Trump case. He added that Kasowitz "had no influence and his contributions had no influence whatsoever on my decision-making in the case." He said he would return the second donation. Kasowitz also denied wrongdoing.
This article has been updated to include information about a case involving Manhattan District Attorney Cyrus Vance, Ivanka Trump and Donald Trump Jr.