Has 'The Flash' Been Renewed for Season 9? All We Know So Far
The Flash Season 8 is about to come to an end, but The CW has already confirmed the future for the superhero show.
Lead by Grant Gustin, the show has seen Barry Allen, aka The Flash, and Team Flash deal with a new alien threat.
Here is everything we know so far about the future of the series.
Has 'The Flash' Been Renewed for Season 9? All We Know So Far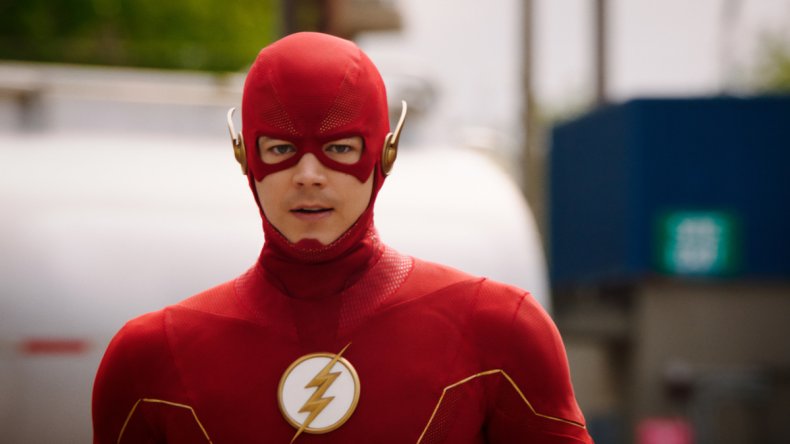 The Flash was given an early renewal by The CW which means that, yes, the show will be returning for a ninth season, and it was renewed alongside All American, Superman & Lois, Kung Fu, Riverdale, Nancy Drew, and Walker.
In March 2022, per Variety, Mark Pedowitz, chairman and CEO of The CW Network, said of the early renewal: "As we prepare for the 2022-23 season, these scripted series, along with the alternative series we renewed earlier, will serve as the start of a solid foundation utilizing some of our most-watched series for us to build on for next year and beyond.
"These dramas are also important to our overall digital strategy, as they are some of our most-streamed and socially-engaged programming, and we look forward to adding more new and returning series to help strengthen and expand our multiplatform footprint."
The Flash is the longest-running Arrowverse show following the conclusion of Arrow in January with its eighth season, and it will return in 2023.
Only three of the show's original The Flash cast will remain for Season 9: Gustin, Danielle Panabaker, who plays Caitlin Snow, and Candice Patton, who portrays Iris West-Allen.
According to CinemaBlend, Season 6 villain Dr. Ramsey Rosso, also known as Bloodwork (played by Sendhil Ramamurthy), will be back in Season 9, as the character's return was reportedly teased in comic book Earth-Prime: Hero's Twilight #6.
In the comic book, per the publication, Bloodwork was able to break free from prison, and the final panel read: "To Be Continued In The Flash Season 9."
One storyline that won't continue into Season 9 is John Diggle's (David Ramsey) Arrowverse plot, which first began in Arrow and ended in The Flash's penultimate episode when Diggle chose to reject the power of the Green Lantern.
It did, however, set up the potential for an adaptation of the Blackest Night plot from the DC Comics, which showrunner Eric Wallace told TVLine was intentional.
He explained: "I'm a comic book nerd and I wanted to plant some Blackest Night seeds, and that Diggle moment helped me do that. But I don't know if we'll ever get to it."
The Flash Season 8 finale airs on The CW at 8 p.m. ET on Wednesday, June 29, and it will be available to stream on the network's app and website.