Has the World Reached Peak iPhone?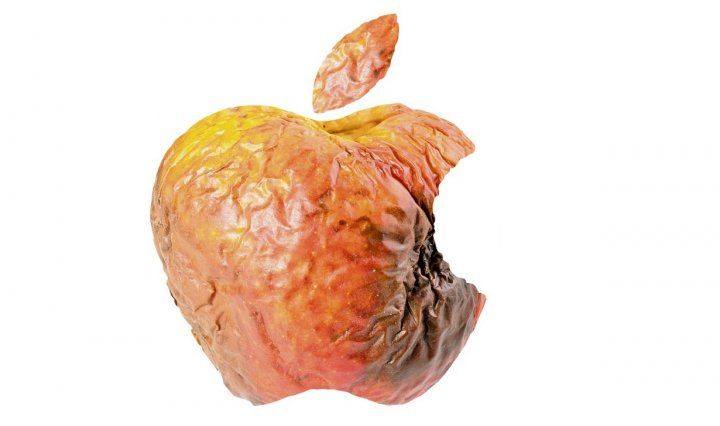 If market forecasters are correct, the world has reached peak iPhone.
For the first time since the iconic smartphone launched in 2007, Apple is expected to announce a decline in iPhone sales at its quarterly earnings report on Tuesday.
According to the last figures the company shared, iPhone sales make up 63 percent of Apple's entire revenue, leading some analysts to suggest the tech giant has become a one-trick pony. It's not surprising, therefore, that fears of declining iPhone sales have caused Apple's share price to fall below $100 for the first time since October 2014.
So if this really is the beginning of the end for Apple's main party piece, what products, services or acquisitions does the world's richest company have up its sleeves?
Apple Car
What started as a whisper has now risen to a shout thanks to the echo-chamber effect of California's Silicon Valley. Tech bosses from Tesla to Google have ruminated on the possibility of an Apple Car, with Elon Musk recently describing it as an "open secret," saying, "It's pretty hard to hide something when you hire over 1,000 engineers to do it."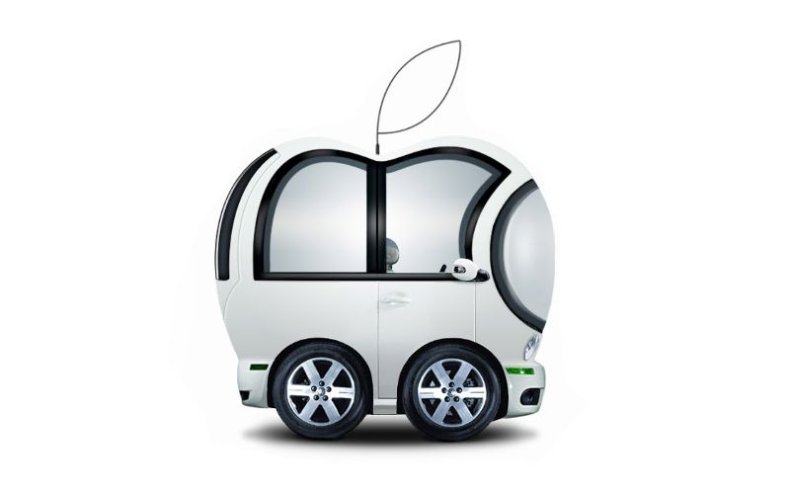 Apple has kept quiet on the possibility of an autonomous electric car, refusing to answer numerous requests for comment on the various rumors circulating. The project, reportedly codenamed Titan, has already seen several high-profile engineers poached from the world's leading electric-car manufacturer Tesla, while several car-related domain names acquired by Apple point to an automotive announcement in the not-too-distant future.
Any announcement would have an immediate impact on share prices, sending them in an upward direction, at least in the short term. ValueWalk analyst Christopher Morris suggested in September 2015 that the Apple Car may not actually have a significant impact on Apple's long-term fortunes due to the challenge of convincing customers to sign up for the technology.
"This could be a challenge considering that numerous established automakers are apparently considering the production of electric vehicles, while Tesla has already established itself as a major market player," Morris said.
Budget iPhone
Could Apple be saved by the same device that is threatening its downfall? Apple is widely expected to unveil the follow-up to the iPhone 6 and iPhone 6S in September, presumably called the iPhone 7, but it could be another device that comes to the rescue before then.
The iPhone 5SE is widely believed to be scheduled for launch in March and will replace the iPhone 5S on the bottom rung of Apple's iPhone portfolio. Apple has concentrated on premium handsets in the past, however this has alienated them from developing markets.
Apple makes more money in China now than the whole of Europe combined and if trends continue China will soon replace the U.S. as the company's biggest market. So far it has been China's emerging middle classes who have been fueling this growth, but the untapped potential lies with budget smartphones. It could draw millions—if not billions when you take into account other markets like India and Indonesia—of people into Apple's ecosystem, which could spur growth through advertising and app purchases through its iOS operating system.
Buying Netflix?
Apple has the biggest cash reserves of any publicly traded company on Earth. Its cash hoard of more than $200 billion is the equivalent of the annual gross domestic product of the Czech Republic. So what's it going to do with all this money?
The biggest acquisition Apple has made to date is the $3 billion purchase of headphone maker Beats Electronics. For a while it was widely thought that Tesla would be an ideal candidate. Valued at around $27 billion, it wouldn't make too much of a dent in the Apple coffers, though more recent speculation of an Apple Car seems to have quashed this idea.
The next logical choice for Apple, at least according to Apple investor Daniel Ives, would be Netflix. Ives recently told the BBC that such an acquisition would "change the game" for Apple.
Jan Dawson of Techpinions agrees with Ives, laying out several reasons why buying Netflix is a good idea. "Given the context of Netflix's huge international expansion," Dawson wrote recently, "now seems as good a time as any."