Chilling Video: Child Placed in Storm Drain During Hawaii Missile Scare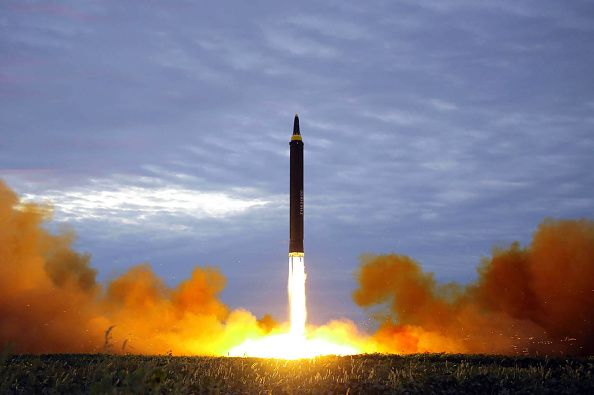 A video of a man assisting a child into a drain surfaced the on internet Saturday, minutes after a false ballistic missile notification was sent to state residents via various emergency alert systems.
With only 38 minutes to prepare, Hawaiians took every precaution. The 10-second, chilling video shows a group of people putting their children into storm drains to protect them.
"I don't want to go in," the girl says as a man assists her into the drain.
Forty minutes later, Hawaiians received a second alert saying the first ballistic missile message was a false alarm. The erroneous alert set off some initial panic over Twitter as the United States and North Korea have exchanged ominous threats of nuclear war. Hawaii is one of the closest potential targets for DPRK leader Kim Jong Un.
The phony emergency alert message stated: "Ballistic missile threat inbound to Hawaii. Seek immediate shelter. This is not a drill."
The unnamed employee who accidentally sent out the alarm was temporarily reassigned to other duties, the Washington Post reported on Monday.
The state had begun a preparedness plan in July if North Korea did fire a missile, which included a regular testing of an emergency siren and evacuation drills for schools. In December, a siren was added specifically for a nuclear threat.
Kim previously issued threats of using his military's missiles on U.S. cities. President Donald Trump has also suggested that discussions with North Korea would be pointless because they only "understand one thing."
North Korea may be preparing for a seventh nuclear test in the history of its program, according to reports. But, tensions have declined recently after North Korea agreed to hold talks with South Korea next week.