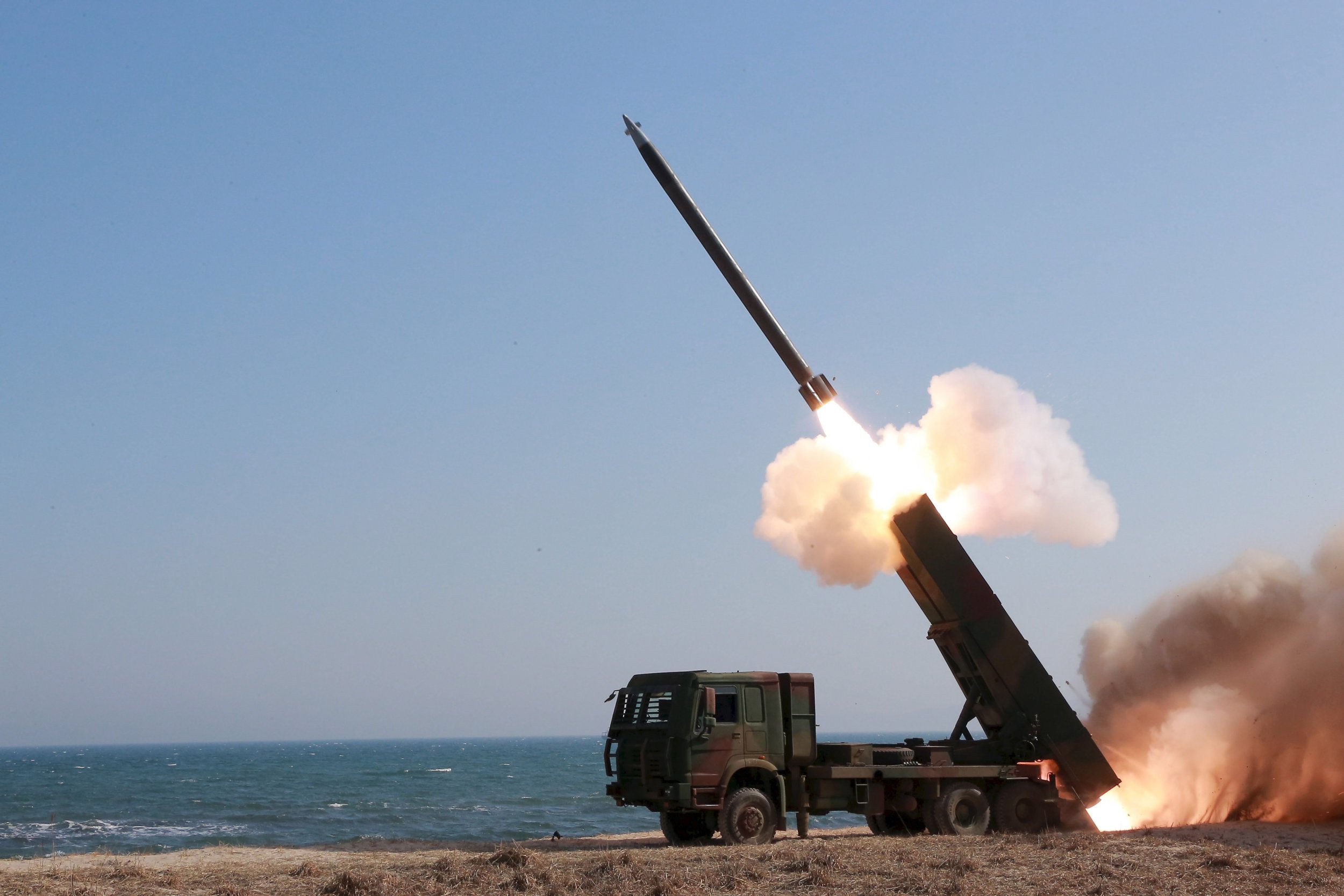 Although the Trump administration and some media outlets have been drumming up fear of a potential North Korean nuclear attack, little evidence exists that America is in any imminent danger. But that hasn't stopped Hawaii, which has been mentioned as the target of a possible attack due to its proximity to North Korea, from taking precautions. According to a report from Motherboard, the group of islands is preparing a nuclear contingency plan for the first time since the 1980s.
Related: Trump revealed nuclear submarines were near North Korea
While the Hawaii Department of Defense does not have nuclear preparedness guidelines, it did provide Motherboard with a "Plan of Action and Milestones" for a new missile defense initiative, in response to a request submitted under the Freedom of Information Act. Addressed in the plan is how the state is handling the threat of a potential attack by North Korea.
Outlined in the plan are some of the ways it is preparing, including "reviewing existing procedures for mass casualty and fatality management," "conducting in-service training for key staff and leadership regarding weapons effects" and "conducting briefings for congressional and state legislative leaders."
The state is also exploring ways to incorporate cellphones into its emergency alert system, rather than relying solely on television, radio and sirens.
The initiative marks the first update to Hawaii's nuclear defense plans since 1985, when the risk was deemed to be too low to actively prepare for an attack. The renewed effort comes at the behest of lawmakers fearing North Korea's development of intercontinental ballistic missile (ICBM) technology. The state estimates that an ICBM fired from North Korea could reach Hawaii, a little over 4,600 miles away, in 20 minutes.
Tension has been building between North Korea and the United States as the former has conducted multiple missile tests. The most recent came on May 13, with a missile flying 430 miles before falling into the ocean between North Korea and Japan. That test was preceded by one on April 29 that saw the projectile explode shortly after launch.
Many have speculated that President Donald Trump's response could be a pre-emptive attack on North Korea, and he has hinted as much. "I don't want to telegraph what I'm doing or what I'm thinking," he told Fox News in April. "We'll see what happens."
On Tuesday, Democrats urged the president to speak directly with North Korea rather than launching an attack, which would require congressional approval. "Few decisions are more needing of debate than a move to launch attacks, or declare war, on a nuclear-armed state such as North Korea," Democratic lawmakers wrote in a letter to the president. "In such a volatile region, an inconsistent or unpredictable policy runs the risk of unimaginable conflict."
Also on Tuesday, a transcript of a call last month between Trump and Rodrigo Duterte revealed that Trump had discussed North Korea with the Philippine president. "We have a lot of firepower over there," Trump said "We have two submarines—the best in the world. We have two nuclear submarines, not that we want to use them at all."