Hawley, Cruz 'Unfit' After 'Fundamentally' Threatening Constitution: Cheney
Representative Liz Cheney, a Wyoming Republican, said Sunday that GOP Senators Ted Cruz of Texas and Josh Hawley of Missouri have "fundamentally" threatened the Constitution after the results of the 2020 election.
The congresswoman was asked by ABC's This Week host Jonathan Karl whether or not she sees herself supporting Hawley, Cruz, or Florida Governor Ron DeSantis, who all have strong relations with former President Donald Trump, as potential presidential candidates in the future.
"It would be very difficult," she responded. "I think that a fundamental question for me in terms of whether or not someone is fit to be president, is whether they've abided by their constitutional obligations in the past."
Cheney continued: "I think certainly when you look at somebody like Josh Hawley, or somebody like Ted Cruz, both of whom know better, both of whom know exactly what the role of Congress is, in terms of our constitutional obligations with respect to presidential elections, and yet both of whom took steps that fundamentally threatened the constitutional order and structure in the aftermath of the last election. In my view, they both have made themselves unfit for future office."
Her remarks come after she lost to Trump-backed candidate Harriet Hageman in her state's GOP primary on Tuesday by more than 37 points.
"This primary election is over, but now the real work begins," the GOP lawmaker said during her concession speech.
Meanwhile, the congresswoman also said that she will do everything possible to keep Trump out of the White House again, including working against election deniers.
"I think that we've got election deniers that have been nominated for really important positions all across the country. And I'm going to work against those people. I'm going to work to support their opponents. I think it matters that much," Cheney said Sunday, adding that DeSantis is campaigning for them.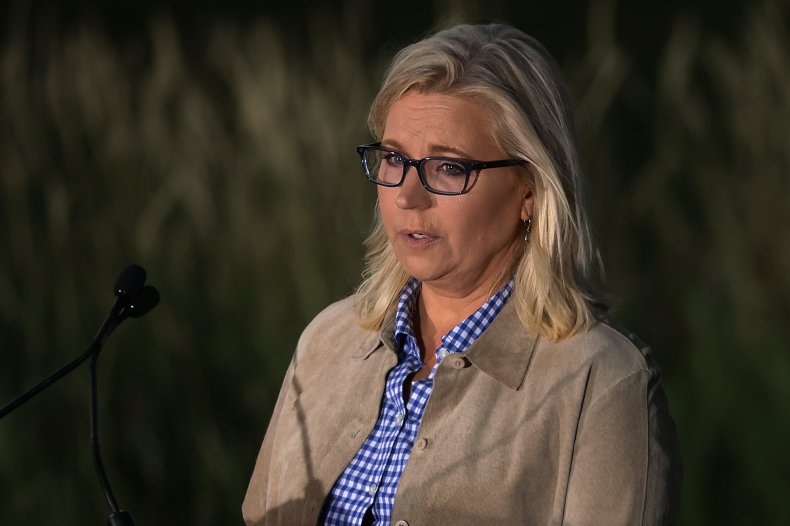 "DeSantis is somebody who is right now campaigning for election deniers. And I think that...is something that we've got to have real pause about. Either you fundamentally believe in and will support our constitutional structure, or you don't," she said.
Cheney, who currently sits as a vice chair on the House select committee investigating the January 6 Capitol riot, warned fellow Republicans in June about continuing to align themselves with Trump.
"Tonight, I say this to my Republican colleagues who are defending the indefensible: There will come a day when Donald Trump is gone, but your dishonor will remain," she said during a committee hearing.
Newsweek reached out to media representatives for Senators Cruz and Hawley for comment.