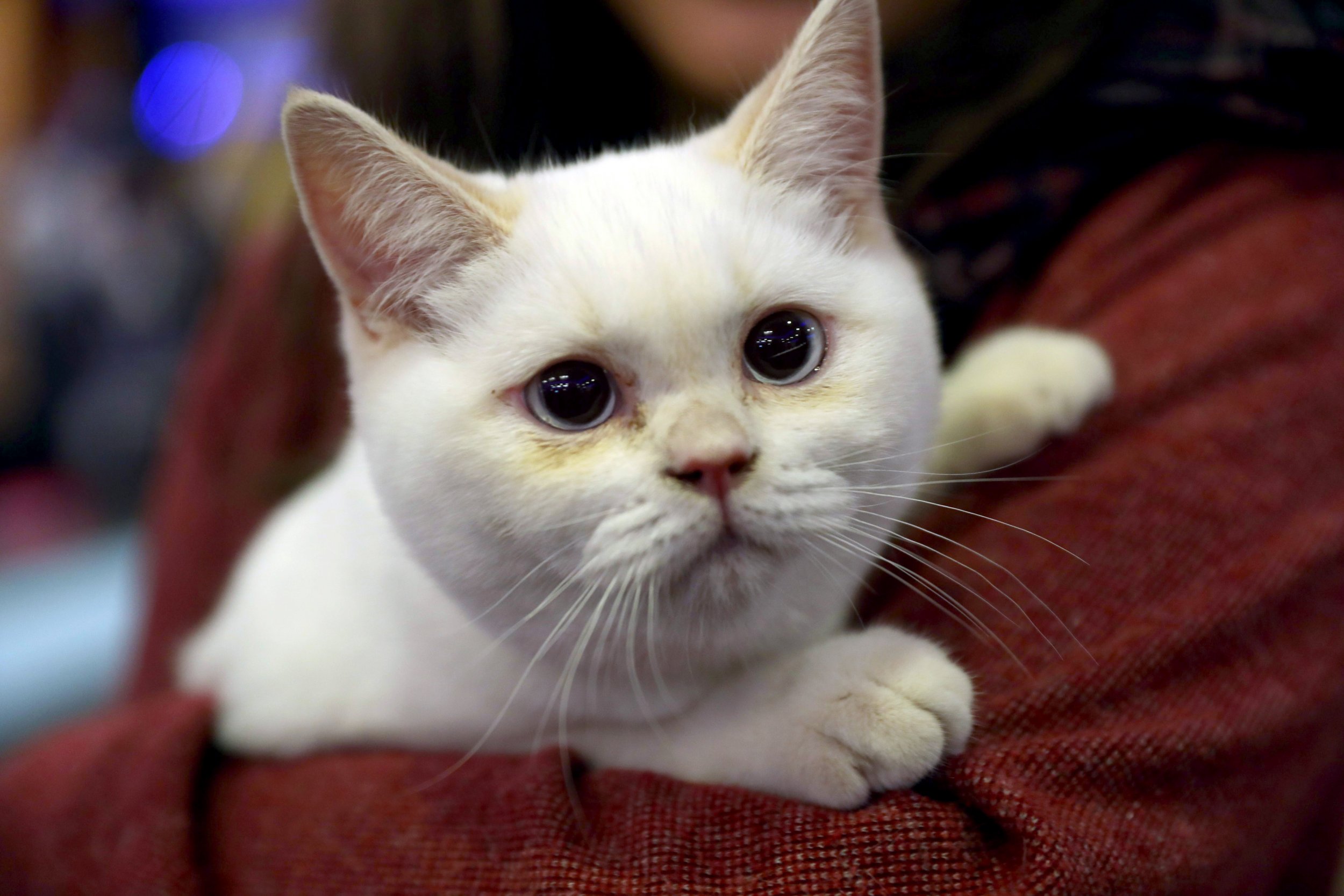 Animal rescuers have saved some 27 cats from a Naches, Washington, home that was so uninhabitable they had to wear hazardous materials (HAZMAT) suits to enter.
Dozens of cats were left to fend for themselves after their elderly owner suffered a health emergency, animal charity Pasado's Safe Haven reported.
It's believed the elderly woman had 40-plus cats in her house before she was taken ill. Pasado's rescuers were able to retrieve 27 live cats, and are set to return for roughly ten more that are believed to still be outside the property.
"Our team had to wear HAZMAT suits [and] respirators to protect themselves from just awful levels of ammonium from the feces and the urine and just filth all over," Laura Henderson, executive director of the Snohomish County animal charity, told Q13 Fox.
Two cats were found deceased at the property and another died soon after rescue, Pasado's reported. Many of the rescued cats were suffering from serious medical problems, such as tumors, upper respiratory infections, mouth lesions and infected eyes, the charity reported.
Rescuers believe 37 surgeries may be required to neuter the cats. Pasado's estimates medical costs will exceed $15,000. The charity is appealing for funds online to help care for the animals.
Authorities removed more than 200 dogs—many deceased and frozen—from a property in New Jersey earlier this month. The property owner, a breeder named Donna Roberts, 65, was arrested on suspicion of animal cruelty.
Roberts, however, maintained her innocence, saying she'd stowed the frozen dogs after they were stillborn. Police, she told The New York Post, were "making a big deal out of nothing."
"Although the circumstances surrounding the demise of the 44 dogs that were discovered inside plastic bags in freezers remain under investigation, the deplorable and inhumane living conditions the rescued dogs were forced to endure is tragic," Colonel Patrick Callahan of the New Jersey State Police said in a statement. "Troopers take an oath to protect and safeguard life, including the lives and well-being of pets, which can be vulnerable to abuse."
Police in Albania recently rescued a number of exotic animals —including three lions and a three-legged bear—from "horrible" and "hellish" conditions at a zoo. But the owner, Petrit Osmani, protested their intervention, reportedly saying: "You don't have the right! These animals are my children, you are taking away my children!"