HBO 'Watchmen' First Look Poses Age-old Question: Who Watches Watchmen?
Proof of life for HBO's Watchmen adaptation has arrived. The series, set to debut sometime in 2019, has its own Instagram account. The first post contains the earliest official tease for the series, in the form of a GIF. The moving image features a police officer with a yellow scarf covering everything but his or her eyes. The caption reads, "Who watches Watchmen?" a question and concept familiar to those familiar with the graphic novel and the 2009 film.
This appears to be one of many new characters showrunner Damon Lindelof promised to fans. "Some of the characters will be unknown. New faces. New masks to cover them," he said in a letter in May.
"Who watches Watchmen?" is a central motif of the graphic novel, a question repeatedly seen via graffitti throughout its world. It's always partially covered, or unfinished. It can be interpreted thematically in a couple of ways. It asks, why doesn't the law protect the people it's meant to serve? Where's the oversight? That's where the vigilantes come into play. But then, who's watching them? Not unlike the police, they follow their own rules.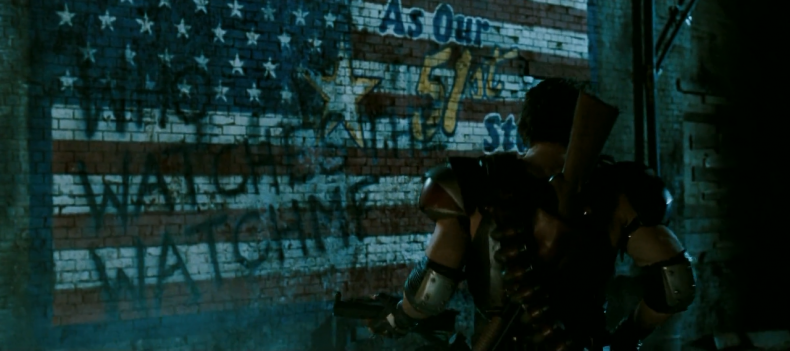 Toward the end of the graphic novel, the question is posed in Latin. "Quis custodiet ipsos custodes," which translates to "who guards the guards themselves." Most often traced back to Roman poet Juvenal from Satires (Satire VI, lines 347-348), the phrase's origins are largely debated. The modern interpretation derives from Plato's Republic, where Socrates imagines a utopia with a guardian class.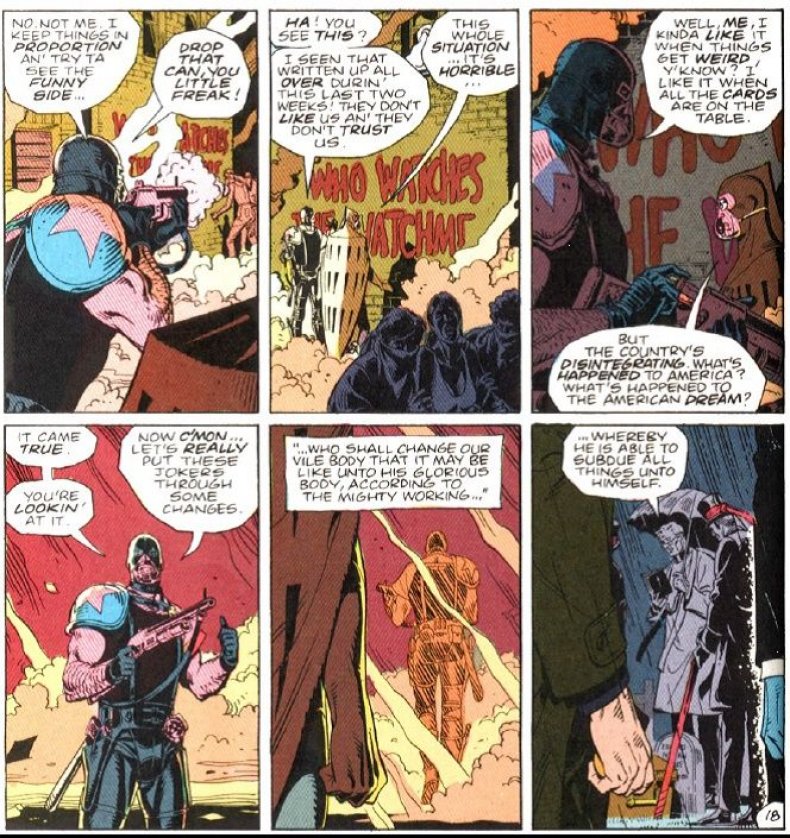 Comics and stories often treat superheroes as that guardian class, but Watchmen refuses these kind of easy solutions via the in-universe Keene Act, which outlaws "costumed adventuring." In the world of Watchmen, while heroes do not have actual superpowers, their destructive brutality can pose similar problems to a policeman's methods. Watchmen suggests at the lowest level that the very nature of both a uniform and a mask is problematic, furthering the idea that the very capacity of human beings to manifest a divine ruler within oneself, and the consciousness of limitations, should be the most empowering, heroic force in any society.
HBO's Watchmen is expected in 2019. Watchmen was created in 1986 by Alan Moore and Dave Gibbons.