Chef Fired After Claiming He Serves Meat To Vegans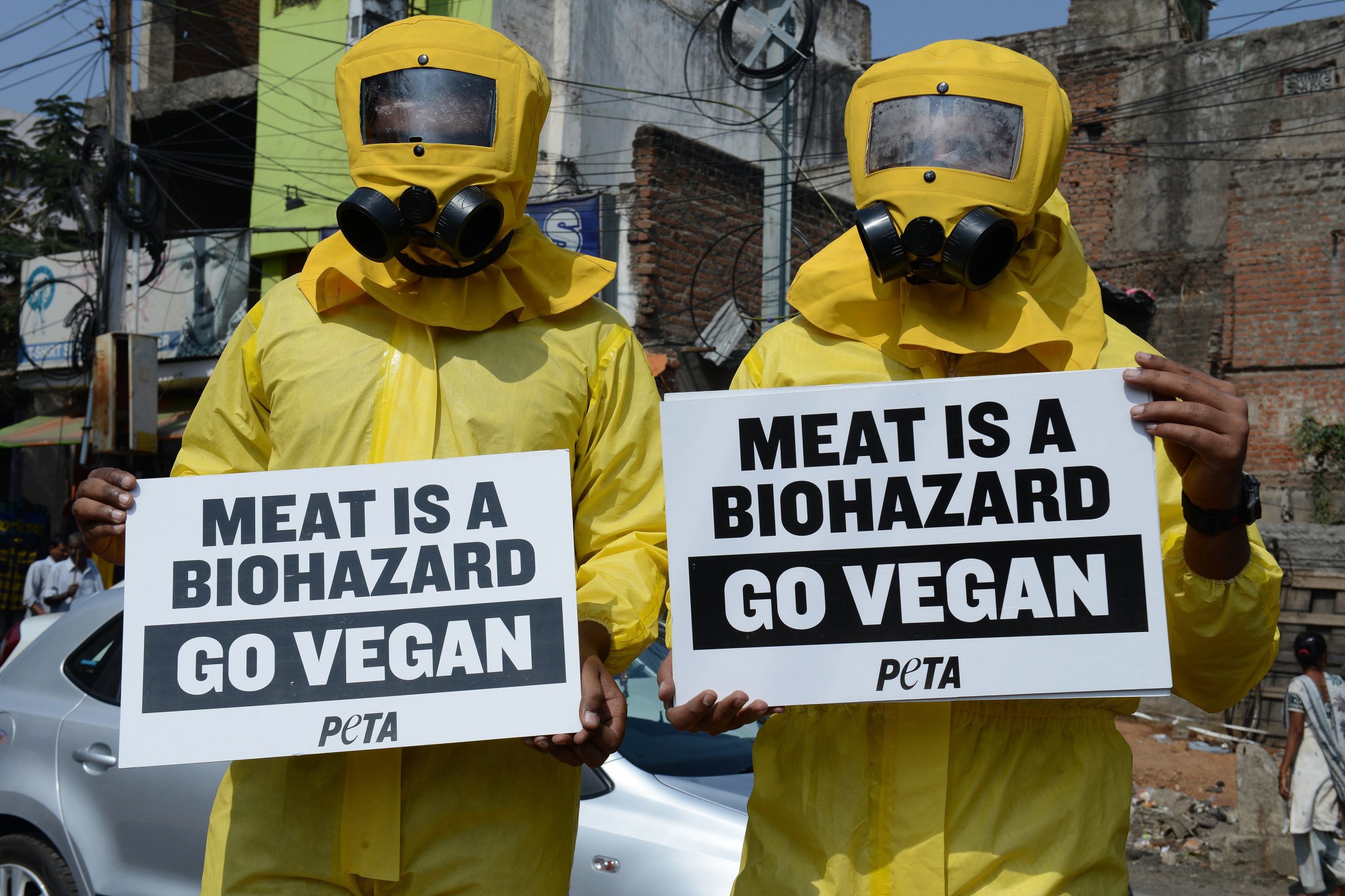 A chef at a British hotel has been sacked over allegations he enjoyed feeding meat to unsuspecting vegans.
Head chef Alex Lambert who worked at the Littleover Lodge Hotel in Derby, said in a post on Instagram that serving meat to customers who refrain from eating animal produce was his "personal favorite."
Vegan campaigners accused him of abusing their human rights. However, Lambert defended himself, saying that his comments weren't based on fact, but were made to "p*** off" a vegan called Abby Koopman with whom he was having an argument with on the social media platform.
A barrage of angry comments flooded the hotel's Facebook page, with many giving the restaurant one-star reviews.
"The chef at this hotel prides himself on sneaking pork bits in the food of people who can't eat it. He thinks that it's very funny. I suggest that you eat elsewhere unless you want to be the butt of the joke and be sick, after paying good money for your food," Facebook user Doreen McClusky wrote on Tuesday.
In another review on Facebook, Abigail Elizabeth Suter wrote: "People have a right to know what goes into their food. If I asked for a vegan dish and was told that is what I'd get then I'd expect a vegan dish. Not something where the chef has been sneaking animal products into it for a laugh."
At first, the hotel suspended Lambert, maintaining that his remarks had been made "in a heated moment." However shortly after, a decision was made to terminate his contract.
"We have investigated all accusations against Mr Lambert and found no evidence suggesting that any of these practices have taken place within this hotel," a spokesman from the hotel said in a statement. "However, due to the comments made by Mr Lambert regarding specific dietary requirements, the company has decided to terminate his employment which has been done forthwith."
Lambert admitted that his conduct had been inappropriate, but he has no ill-feeling towards the vegan community. "It was a stupid comment made to a vegan during an argument online,'" he said. "That [the comment] was in relation to a customer who had come in and was telling everyone they were vegan, it's much healthier and better for them and anyone that eats meat is wrong. I lost my temper, which I think is understandable given her comments, and said something completely stupid with the sole intention of p***ing her off."
"For the record I have no issue with vegans," he added.
However vegan campaigners remain disappointed by the chef's comments. "I doubt this chef would serve pork to a Jewish person or Muslim, or serve beef to a Hindu against their wishes, so why did he deem it OK to secretly serve animal products to a vegan? Veganism is a protected belief under equality laws in the UK," a spokesman from the Vegan Society, a network supporting vegans across the U.K. tells Newsweek.
"Most vegans are passionately opposed to the use of animals on ethical grounds and would be horrified at the prospect of compromising their views. If this chef is not aware of the extent of exploitation and cruelty in the animal food industry, or the health or environmental consequences of animal products, then we'd be happy to help him find out."
Littleover Lodge Hotel has since promised to "add more vegan dishes" to its menu.