Head of Knights of Malta Order Resigns After Vatican Condom Row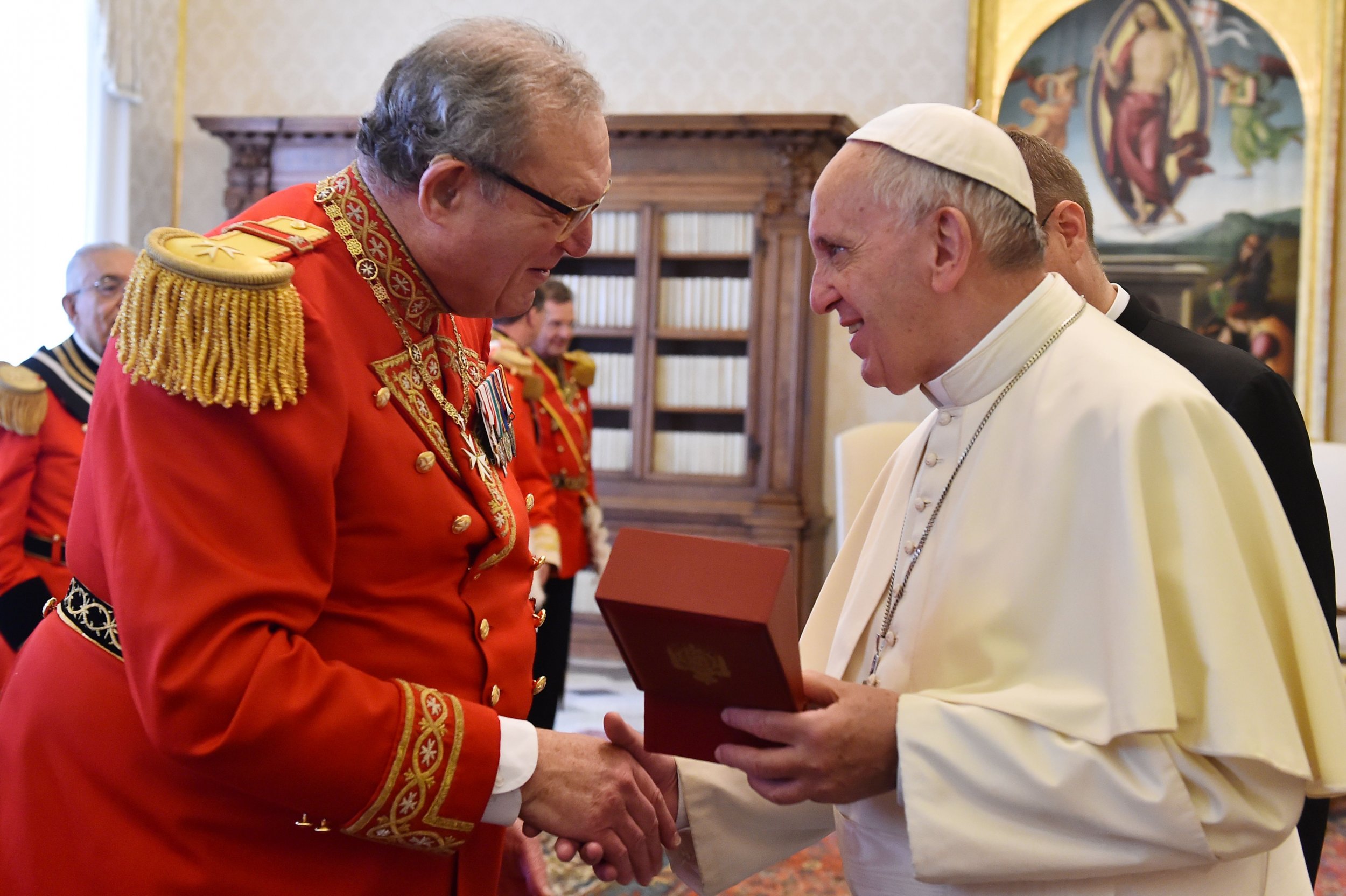 The head of the Knights of Malta order has resigned after a row with the Vatican over free condoms.
Pope Francis asked Grand Master Matthew Festing to step down from his position at a meeting on Tuesday, Marianna Balfour, a spokeswoman for the ancient Catholic institution, confirmed to Reuters on Wednesday.
Founded in 1048, the Sovereign Order of Malta is one of the most ancient religious Catholic orders. Grand Masters of the charitable organization usually keep their positions for life.
Festing's resignation follows a dispute which arose when he sacked one of one of the order's top knights, Grand Chancellor Albrecht Freiherr von Boeselager, in December 2016, apparently because he allowed the distribution of tens of thousands of condoms through aid projects for poor people in the developing world.
Von Boeselager argued the sacking was illegitimate and appealed to the pope. He claimed he had ended two such projects when he found out condoms were being distributed and let a third project carry on for some time as otherwise all medical services for those in need would have been abruptly cut off.
The pope ordered an inquiry into the sacking, but Festing refused to cooperate, arguing the Knights have the status of a sovereign entity.
Von Boeselager has claimed Festing used the condom issue as a pretext to increase the order's power and assert his own conservative views, according to Reuters.
Historically, the Catholic Church has opposed contraceptives such as condoms. But in the last five years the Church has seen a shift, starting with Pope Benedict XVI's 2010 declaration that condom use is acceptable "in certain cases."
Pope Francis' liberal views, particularly around abortions, have been well documented in recent years.