The Vatican Is Praying for U.S. President-Elect Donald Trump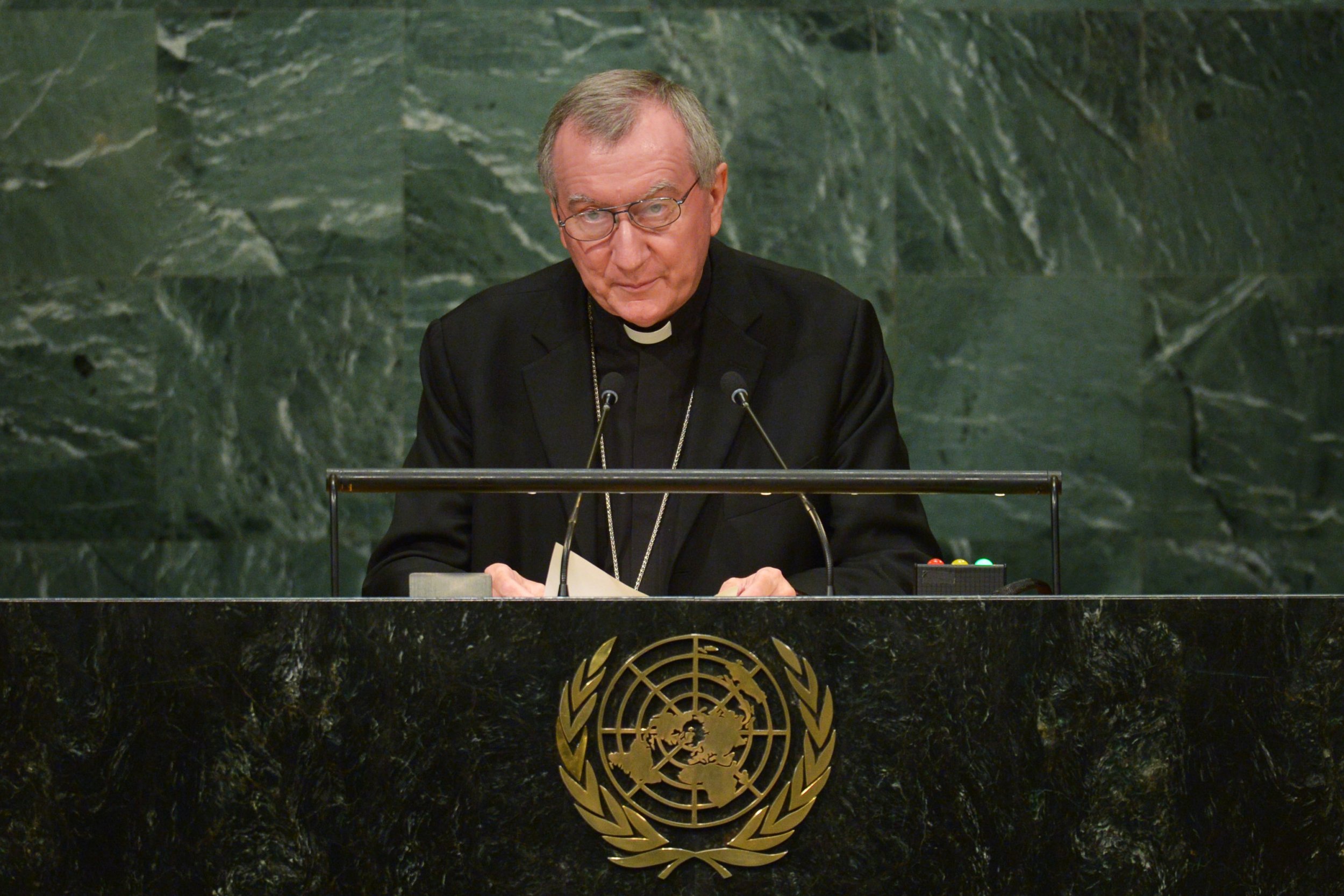 The Catholic Church is praying Donald Trump will be "enlightened" to serve the wellbeing and peace of his country and the world, following the Republican's victory in the U.S. presidential election, according to Pope Francis's top aide.
Cardinal Pietro Parolin, The Vatican secretary of state, told reporters Wednesday that it would be "premature" to make judgments on Trump before he is inaugurated, noting that presidential candidates often act differently when they are in power to how they behaved during the campaign.
"We send our best wishes to the new president that his administration may truly be fruitful," Parolin said, according to the Catholic News Service. "And we also assure him of our prayers that the Lord would enlighten and sustain him in his service to his country naturally, but also in serving the well-being and peace of the world."
The pontiff himself has not publicly commented on Trump's election. A tweet from Francis's official account Wednesday read: "May we make God's merciful love ever more evident in our world through dialogue, mutual acceptance and fraternal cooperation."
Francis was previously dragged into the U.S. presidential race after being asked about Trump's proposal to build a border wall separating the U.S. and Mexico, as the pontiff returned to Rome on a flight from Mexico following a six-day visit. The pope remarked that anybody "who thinks about building walls, wherever they may be, and not building bridges, is not Christian."
The pope's press secretary later remarked that the comments were not intended as a personal attack on Trump, nor was the Vatican trying to influence U.S. voters.
Archbishop of Canterbury Justin Welby also assured the U.S. president-elect of his prayers following the confirmation of Trump's victory in the early hours of Wednesday.
"As President-elect Donald Trump prepares to take office, my continuing prayers are that the United States of America may find reconciliation after a bitter campaign, and that Mr Trump may be given wisdom, insight and grace as he faces the tasks before him," said Welby, the highest authority in the global Anglican Communion.