Smartphone Fertility App Approved As Contraception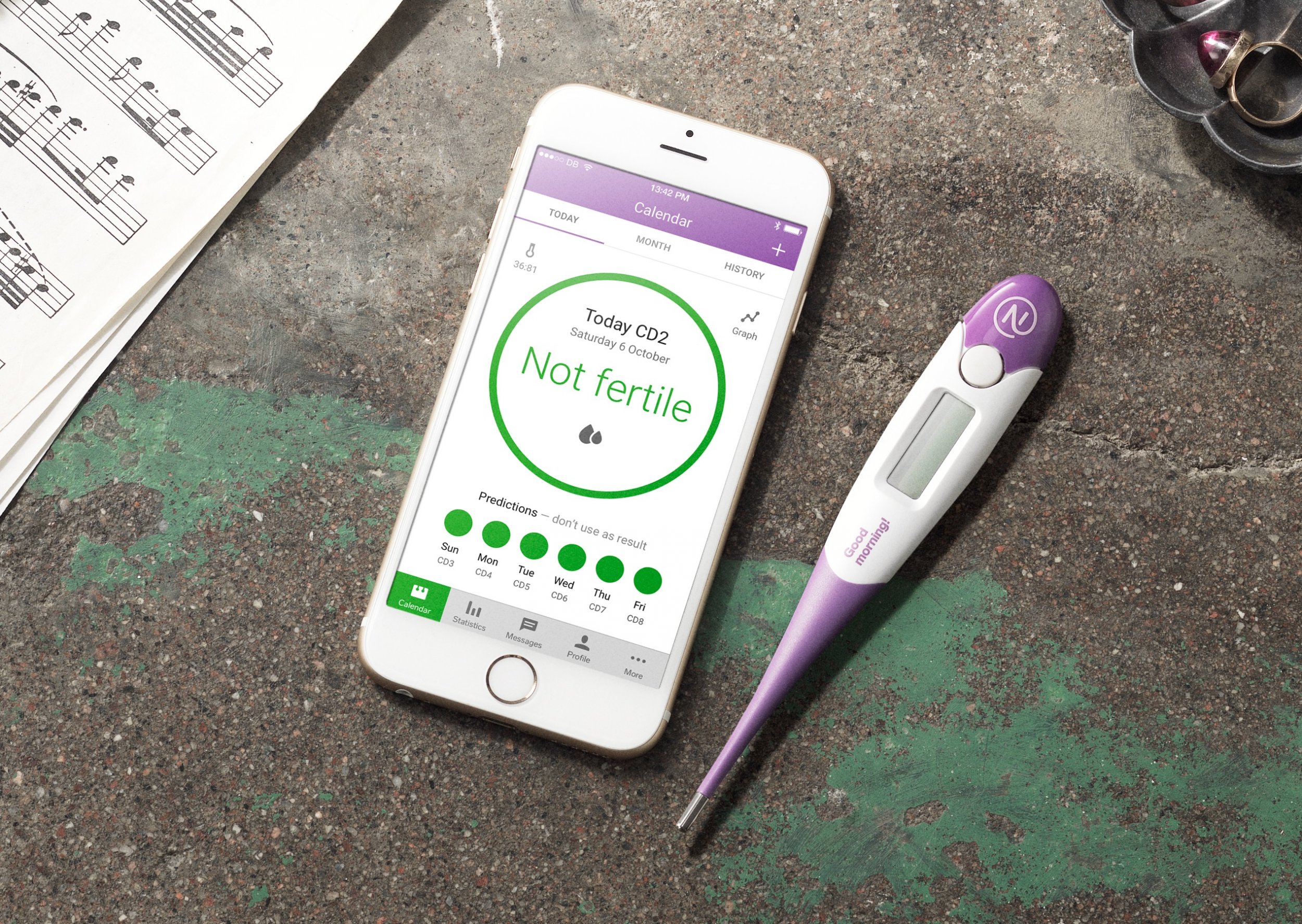 A fertility app has become the world's first piece of software to be officially certified as a reliable form of contraception.
Natural Cycles was approved by the German testing organization Tüv Süd paving the way for it to be prescribed alongside condoms and the pill.
The smartphone app has more than 150,000 users in 161 countries, having launched in 2014.
"Women around the world are interested in exploring effective non-hormonal, non-invasive forms of contraception—and now they have a new, clinically verified and regulatory approved option to choose from," said Natural Cycles co-founder Elina Berglund.
"Our high-quality clinical studies, together with the required regulatory approvals, means we can provide women everywhere with a new option for contraception."
Natural Cycles works by determining a woman's fertility cycle through temperature measurements input by the user, as well as menstruation dates. If it is safe to have unprotected sex, the app displays a green light.
A clinical study in 2015 found the app to be as effective as the pill in preventing pregnancy from unprotected sex. However, sexual health experts warn that fertility apps can be complicated and require instructions to be strictly followed if pregnancy is to be avoided.
"Women who wish to use fertility awareness-based contraception are advised to receive guidance from a qualified teacher to learn how to effectively monitor the different indicators," Diana Mansour, vice president for clinical quality at the Faculty for Sexual and Reproductive Healthcare, said in a statement.
"Apps currently do not come with this teaching, leaving room for misunderstanding and inaccurate use."