Healthcare's Transformation to Modular Thinking, Part Two
In part two of the series, we look to see how modular thinking in robotics and point-of-care empower physicians to adapt treatments and procedures for the best possible outcome.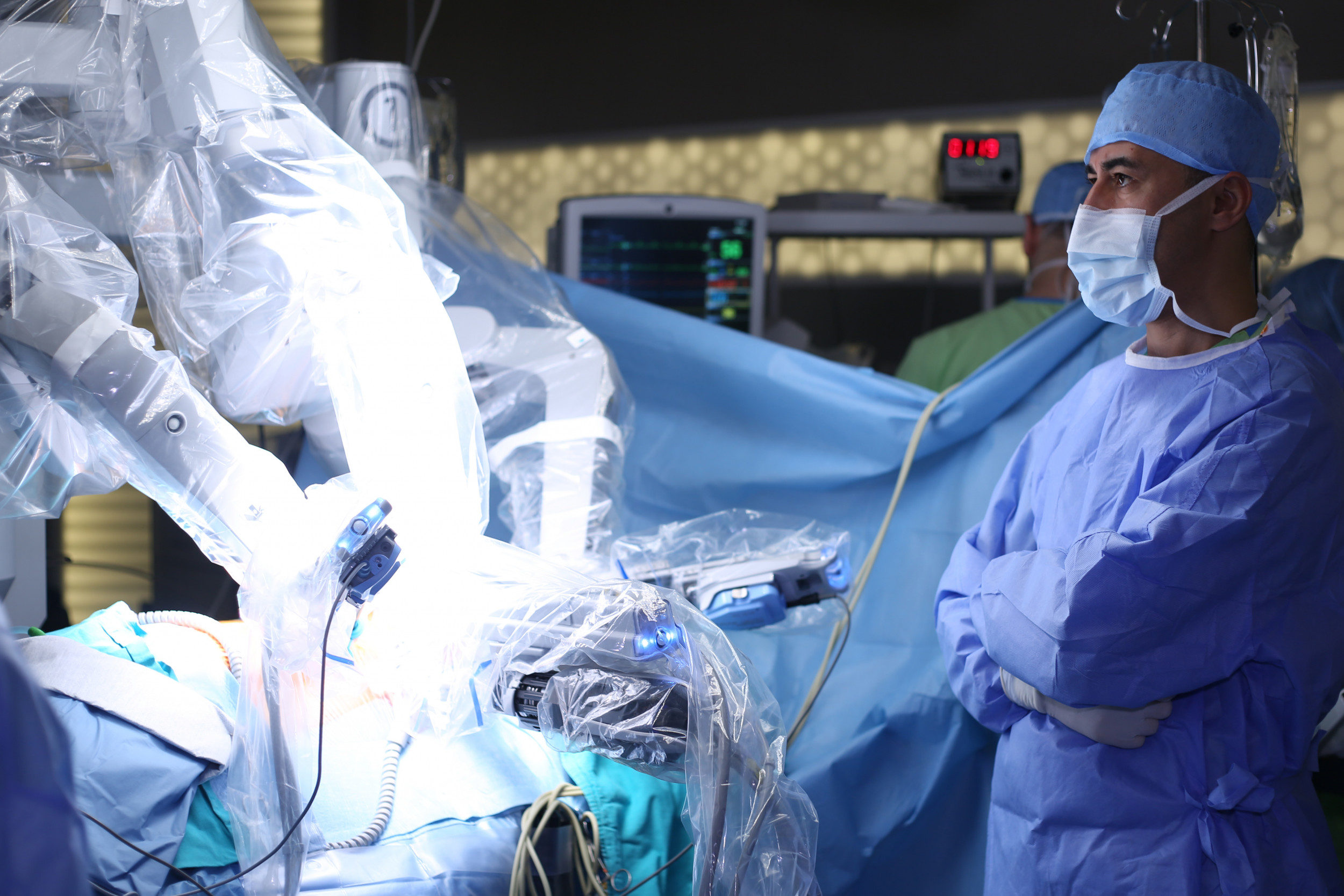 In part one of this three-part series,we looked at how the theory of modularity leads to adaptability and configurability, translating into a rise of personalized healthcare that diagnoses, treats and manages diseases on a personal, rather than population, level. In part two of the series, we look to see how modular thinking in robotics and point-of-care empower physicians to adapt treatments and procedures for the best possible outcome.
Robotics
Robotics is a medtech field ripe for the application of modular thinking. One example the industry has seen thus far is Medtronic's Hugo, a robotic-assisted surgery system designed to "make more possible." Medtronic sees the Hugo as a way to completely change the robotic-assisted surgery paradigm through modular design. Notably, Hugo technology was purpose-built for compatibility with many of the technologies currently used in both laparoscopic and open procedures. Hugo features modular robotic arms that are easily movable and easy to deploy across an entire hospital system. The vision cart is a powerful tool — not only for robotic-assisted surgery procedures but also as a standalone laparoscopic solution.
Keeping in mind the importance of digital data in the industry, the Hugo system incorporates Medtronic's Touch Surgery Enterprise, a cloud-based storage solution for surgical videos. The AI-powered Touch Surgery Enterprise lets surgeons securely access, analyze and share these videos right from the operating room.
Note: The Hugo is not currently approved by the FDA and is not commercially available in the United States.
In a similar vein, companies like the UK-based CMR Surgical are using robotics technology to deliver high-quality, minimal access surgical care to patients on a global level. CMR's Versius is a next-generation surgical robot that provides surgeons with the highest-level precision and control, enhanced visualizations and digital-first technology to improve surgical care.
Across medical literature, the benefits of minimally invasive surgery are well-documented. Patients who undergo these types of procedures often experience reduced pain, reduced rates of surgical site infection and a reduced likelihood of other surgical complications. With the Versius system, CMR aims to maximize operating room schedules — which are already jam-packed — and seamlessly integrate into existing workflow environments without infringing on already valuable OR space.
The portable, modular surgical system was first deployed in the U.K. National Health Services hospitals in early 2020 and was first used across numerous colorectal surgeries for bowel diseases and cancers. In May 2021, the Versius system was used to complete a hysterectomy — its first major gynecological surgery.
Note: In the United States, the Versius surgical system is currently under review by the FDA.
In terms of complexity and precision, ophthalmic surgery leads the field. The Johnson & Johnson VERITAS Vision System — recently approved by the FDA — is a modular, high-performance system aiming to improve a decades-old procedure.
The phacoemulsification technique itself isn't new; however, until recently, ease of use for ophthalmic cataract surgeons was a significant unmet need. The VERITAS phacoemulsification system lets surgeons guide through any lens density with "less surge and more stability," as well as ergonomic advancements that enhance usability.
VERITAS facilitates anterior segment ophthalmic surgery through a modular design, allowing surgeons to configure the system in a way that meets their surgical requirements for each patient. The system builds on the modularity of the previous Whitestar Signature Pro phacoemulsification system.
Point-of-Care Technologies
If there's one universal truth in healthcare, it's that technology is changing the way care delivery happens. Sometimes patients don't see this technology; it's implemented behind the scenes, like through an electronic health record (EHR) upgrade or state-of-the-art imaging machines. But other times, patients meet that technology face-to-face in a healthcare setting.
Because each patient is so different, it can be nearly impossible to prepare a cath lab for every situation they might encounter during a procedure. Enter Covellus, a company on the cutting edge of modular thinking in the health tech space.
The basic features of the Covellus Modular System consist of two modules: A parent catheter that can incorporate any features of a conventional unitary catheter and a distal adapter that has its own set of independent structural, diagnostic or therapeutic features. The universal interface couples the two modules together, allowing it to seamlessly function as a conventional unitary catheter product — without the historical drawbacks. With this system, Covellus is rethinking the current paradigm of endovascular procedures and reconceptualizing the capabilities of catheter device design and use.
The Covellus system incorporates a scoring adapter, including a universal interface attachment mechanism, designed to combine with any commercially available over-the-wire percutaneous transluminal angioplasty (PTA) balloon dilation catheter with guidewire compatibility of 0.035 inches. In a case study, Covellus founder Bradley Beach described the system's development for a veterinary setting where the modular catheter was used in a seven-month-old dog to perform a balloon pulmonary valvuloplasty. Both the attachment mechanism and modular catheter system were successfully used to reduce the transpulmonary pressure gradient — 74 mmHg to 41 mmHg, a better result than is typically achieved with conventional ballooning — and served as a proof-of-concept for the role of modular catheter design going forward.
Another company placing modularity directly in front of the patient is TytoCare, which provides customers with artificial intelligence (AI)-powered, on-demand, remote medical exams. Their goal? Transform primary care and put health in the hands of consumers.
Harnessing the power of Wi-Fi, the TytoCare device and its modular attachments — devices to examine the ears, throat, lungs, heart, abdomen and skin — allow patients to share their symptoms with a medical professional. That medical professional tells the patient which tests to perform (and which adapters to use), then the patient performs the exam. The TytoCare app transmits the data in real time to healthcare providers, who can then make a guided diagnosis.
In the final part of the series, we look at how orthopedics, infusion pumps and emerging clinical settings are leveraging modularity and discuss the future of modular thinking in healthcare.
The information provided here is not intended as medical advice, diagnosis or treatment. You should consult with a qualified healthcare provider for advice concerning your specific situation.