How Many Push-ups a Man Can Do Could Predict Heart Disease Risk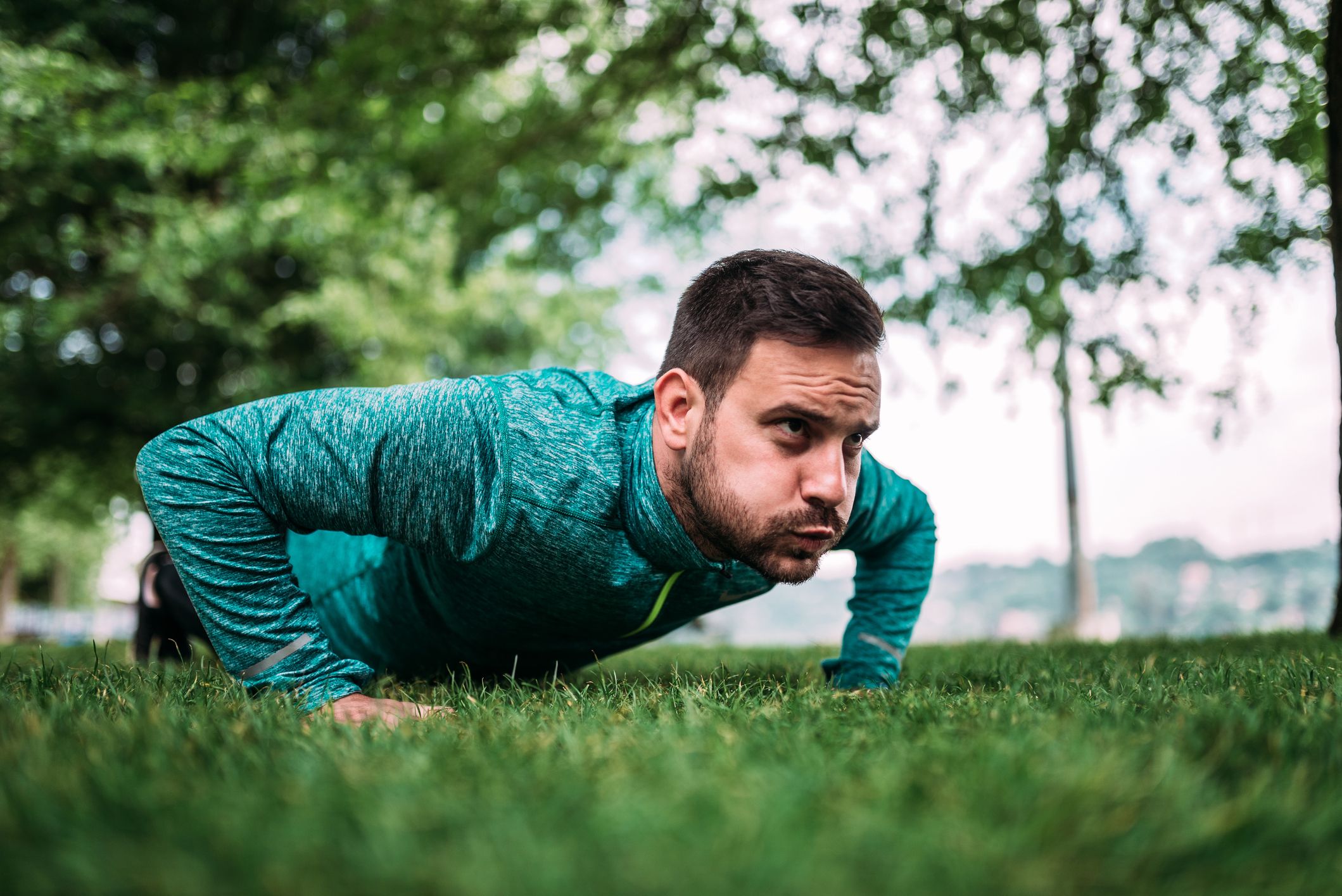 Scientists believe the number of push-ups a man can do could predict his risk of developing cardiovascular disease.
Men who can do more than 40 push-ups had a 96 percent lower risk of experiencing heart disease and stroke, including suffering heart failure, than those who could do 10 or less, researchers at the Harvard T.H. Chan School of Public Health found. They published the findings of their study in the journal JAMA Network Open.
The team assessed 1,104 active male firefighters, with an average age of 39.6, and a BMI of 28.7: above the 18.5 to 24.9 considered to be healthy by the Centers for Disease Control and Prevention.
Between 2000 and 2010, researchers noted how many push-ups the firefighters could do and their performance in fitness tests on a treadmill in clinics in Indiana. Each year the participants had their physical health measured, and filled out questionnaires on their health.
By the end of the study, 37 cardiovascular disease related illnesses had occurred. Only one was documented in a man who could do more than 40 pushups at the start of the project.
However, the researchers said that larger studies with a more diverse range of participants are needed to understand this association, and to relate the findings to wider populations.
Professor Stefanos Kales, of the Department of Environmental Health at Harvard T.H. Chan School of Public Health, and chief of occupational medicine at Cambridge Health Alliance, told Newsweek: "We could not prove causality. For now, we can say that higher push-up capacity likely reflects a number of known risk parameters: younger age, lower body mass index, less smoking and better results on tests like blood pressure, lipids and aerobic fitness."
Still, they hope their work could be developed into a new cardiovascular fitness test which would be cheaper and easier to complete than those involving treadmills.
The team also found a man's performance in the push-ups test appeared to be a better predictor of his heart health in the next ten years than his treadmill fitness.
"Push-up capacity is a no-cost, fast, and simple measure that may be a useful and objective clinical assessment tool for evaluating functional capacity and cardiovascular disease risk," the authors concluded.
Kales told Newsweek: "For the folks at home, I would recommend a balanced approach of better diet, strength and aerobic training, all together. However, if a middle-aged person is sedentary, we recommend they receive clearance from a physician before initiating a new exercise program.
"Additionally, based on their health, strength, conditioning and previous training history, an athletic trainer may recommend different starting points—walking instead of running or biking; light weights or assisted body weight exercise, rather than going directly to body weight exercises like pull-ups and push-ups."
Dr. Dennis Bruemmer, an associate professor of medicine and a cardiologist at the Heart and Vascular Institute at the University of Pittsburgh Medical Center in Pennsylvania, told Reuters: "We have long known that physical inactivity constitutes a risk factor for cardiovascular disease and is associated with worse outcomes."
Bruemmer, who was not involved in the study, continued: "Conversely, physical activity decreases cardiovascular risk."
Finding a quick and low-cost way of predicting a person's risk of developing heart disease could help reverse the trend of heart disease as the world's leading killer. Each year, some 17.9 million people die due to a cardiovascular condition, amounting to 31 percent of deaths according to the World Health Organization.
Earlier this year, the American Heart Association published research showing that almost half of all adults in the U.S. have some form of cardiovascular disease, such as coronary heart disease, heart failure, stroke and hypertension.
This article has been updated with comment from Professor Stefanos Kales.