'Hearthstone' Player Blitzchung Calls to "Liberate Hong Kong" on Stream to "Grab More Attention"
Ng "blitzchung" Wai Chung is a professional Hearthstone player, competing in the game's Grandmaster tournament. Sanctioned by developer Activision Blizzard, 16 of the best players from the Asia-Pacific region duel weekly with their decks to determine who is the best in the World of Warcraft-inspired card game. After winning his match on Sunday, Wai Chung appeared on the Taiwanese Hearthstone stream in a gas mask and goggles.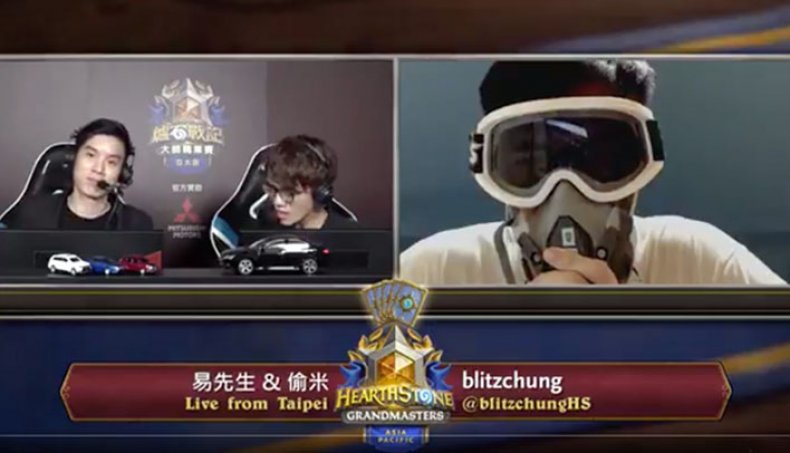 "Liberate Hong Kong, revolution of our age," Wai Chung shouted into his webcam in Chinese according to a translation by site Inven Global. The two casters streaming from Taipei ducked under their desks, saying "Ok, that's it Blitz bro," according to the translation. The clip of the incident, as well as the stream of the entire day of play, was removed from the Taiwanese Hearthstone channel, meaning that users can no longer see the footage on Twitch. The clip itself has gained traction on Reddit and Twitter, with many standing by Wai Chung's message.
In a broader statement to Inven Global, Wai Chung said that his "call on stream was just another form of participation of the protest that I wish to grab more attention." Focusing on the Grandmasters tournament proved difficult because of his "efforts with that social movement," and this display might even endanger his "personal safety in real life" but believes that his "actions on stream" stand for something.
Wai Chung has been quiet on social media since the stream and did not respond to a request for comment from Newsweek.
The conflict in Hong Kong has continued to escalate over the past month, with protests happening in response to a proposed law that would extradite fugitives to China for trial. Last week, the Hong Kong government banned face masks, similar to the face coverings Wai Chung wore on stream.
Upsetting the sensibilities of the CPR can prove to be detrimental as China continues its growth into an economic powerhouse. The NBA has come under fire from Twitter and lawmakers alike for apologizing after the general manager for the Houston Rockets offered support for the Hong Kong rioters. Comedy Central's South Park recently lampooned Hollywood's affinity for catering to the demands of China, prompting the country to remove all references, clips and episodes from their social media platforms.
China is a huge market for the video games industry, with over 619.5 million players spending $37.9 billion on gaming in 2018, according to the Global Games Market Report. Tencent, a Chinese conglomerate that owns stakes in over a dozen major game studios including Riot Games and Epic Games, owns a 5 percent stake in Blizzard Activision.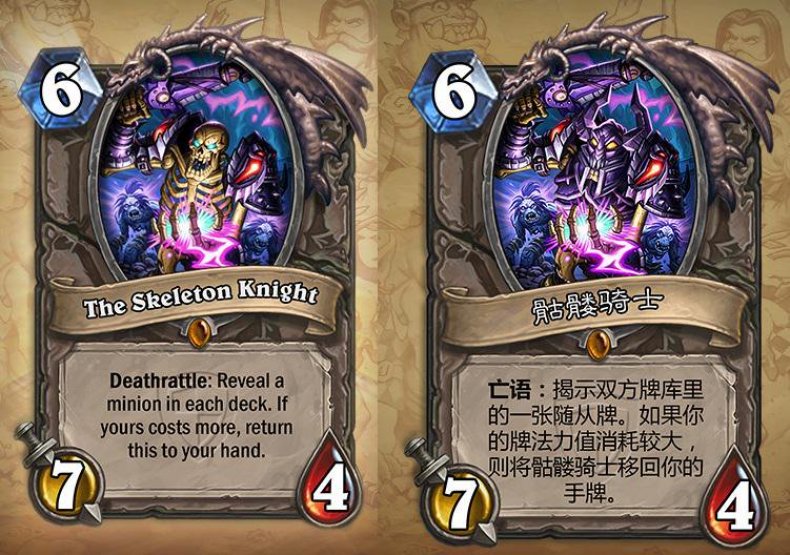 Activision Blizzard publishes versions of World of Warcraft, Diablo and Overwatch with the help of distributor Netease to China, with skeletons, necromancers and other demonic gools censored to appease the country's standards. During global esports events, like the Hearthstone World Cup or the Overwatch World Cup, Taiwanese players are shown with the flag of Chinese Taipei to potentially not upset the government of the People's Republic of China.
"The Chinese gaming and esports industry is gigantic, very well established, localized, and only continuing to grow at an enormous pace," freelance esports journalist Rod 'Slasher' Breslau told Newsweek. "China is and has been a primary focus for all major game developers and movie studios with this in mind, tailoring their projects for Chinese audiences."
Blizzard did not respond to a request for comment by publication time.