'Hypocrites': U.S. Lawmakers Heap Criticism on NBA Following Stance on China Tweets
U.S. lawmakers have continued to heap criticism on the National Basketball Association (NBA) after it distanced itself from China-related tweets made by Houston Rockets general manager Daryl Morey—with many labeling the organization as "hypocritical" following its handling of the scandal.
Morey, whose team is one of the most popular in the People's Republic, one of the NBA's most lucrative markets, showed support for demonstrators in the ongoing Hong Kong protests in a tweet on Friday. He shared an image that read "Fight for Freedom. Stand with Hong Kong," in a now-deleted tweet.
He has since issued a statement apologizing for any offence caused, and the NBA has been in overdrive trying to contain the damage, but many have taken issue with the league's handling of the case.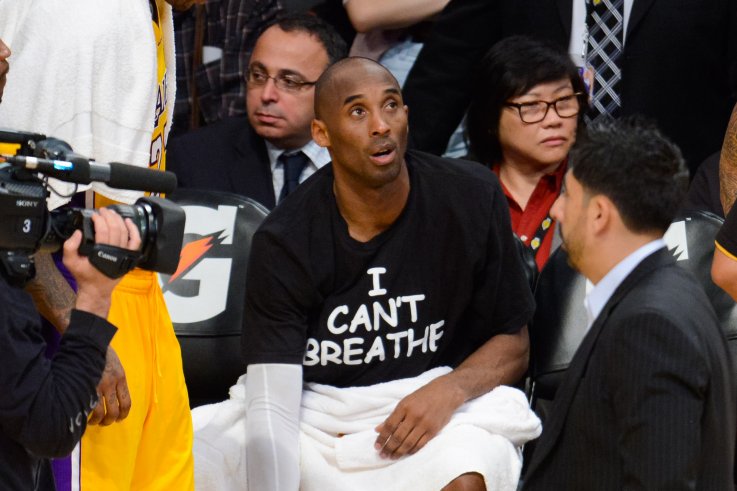 Former Lakers star Kobe Bryant wears an "I Can't Breathe" t-shirt to protest the death of Eric Garner at a basketball game in 2014.
Getty
It follows numerous instances where NBA players were openly allowed to raise awareness of social justice causes—the NBA even appearing to be gloating in its stance in contrast to the National Football League's crackdown on national anthem protests spearheaded by former San Francisco 49ers quarterback Colin Kaepernick.
Ted Cruz, the Republican Senator from Texas, was among those to criticize the NBA.
"As a lifelong @HoustonRockets fan, I was proud to see @dmorey call out the Chinese Communist Party's repressive treatment of protesters in Hong Kong," he said on Twitter. "Now, in pursuit of $$, the @NBA is shamefully retreating."
Beto O'Rourke, a Democratic presidential hopeful also from Texas, described the NBA's reaction as "an embarrassment."
"The only thing the NBA should be apologizing for is their blatant prioritization of profits over human rights," he said in a tweet.
Republican Sen. for Florida, Marco Rubio, also had hard words for the association after he tweeted an article in which Rockets' star player James Harden apologized to the team's Chinese fans.
"NBA players have no problem speaking out on politics and social issues in America," Rubio said. "But they apologize to China for a pro-democracy tweet from an @NBA team executive. Hypocrites."
New Jersey Congressman Tom Malinowski, Josh Hawley, a Republican senator from Missouri, and Ben Sasse, a Republican senator from Nebraska, also issued statements condemning the league.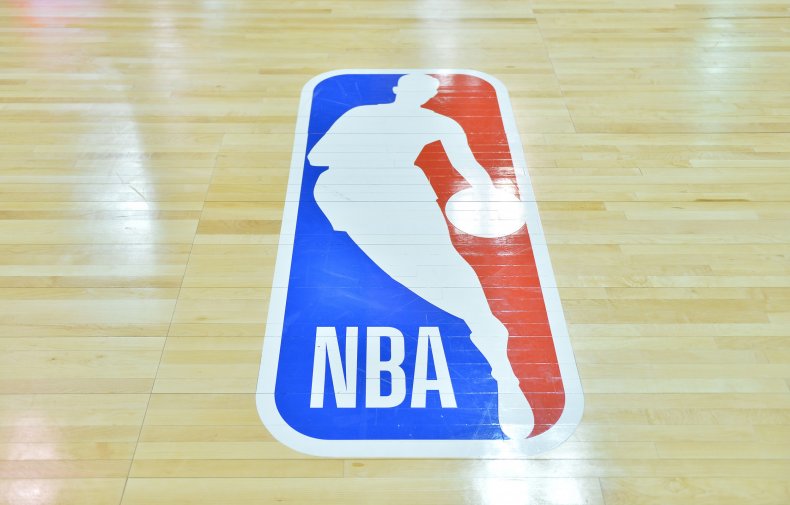 Despite the NBA's best efforts, the league has reportedly already lost funds in connection to the scandal.
State-sponsored sports broadcasting channel CCTV 5 and Tencent Sports, a live-streaming service for sports, have both confirmed they will no longer show Houston Rockets games. According to a report from CNN, Li-Ning Company and Shanghai Pudong Development Bank also suspended their cooperation with the team.
So too did the Chinese Basketball Association—even though the organization's current chairman is Hall of Fame center Yao Ming who spent the entirety of his NBA career with the Houston team.