Photos, Videos Show Heavy Snowfall Across Eastern, Southern States
Videos and photos have begun to circulate on social media showing the significant impact of winter storm Izzy in several states.
Winter storm Izzy has caused disruption in the U.S. as eastern and southern states were battered by heavy snow over the weekend and early Monday morning.
On Sunday morning the National Weather Service (NWS) issued warnings of heavy snow and gusty winds.
New York, Ohio, Vermont, Virginia, Kentucky, Maine, Massachusetts, Arkansas, New Jersey, Pennsylvania, Georgia, North Carolina, South Carolina, Tennessee, West Virginia, Maryland, Louisiana, Alabama, Mississippi and the District of Columbia were all issued winter storm warnings.
'A major Winter Storm will impact the eastern U.S. on Sunday into Monday," the NWS also warned on its website on Sunday.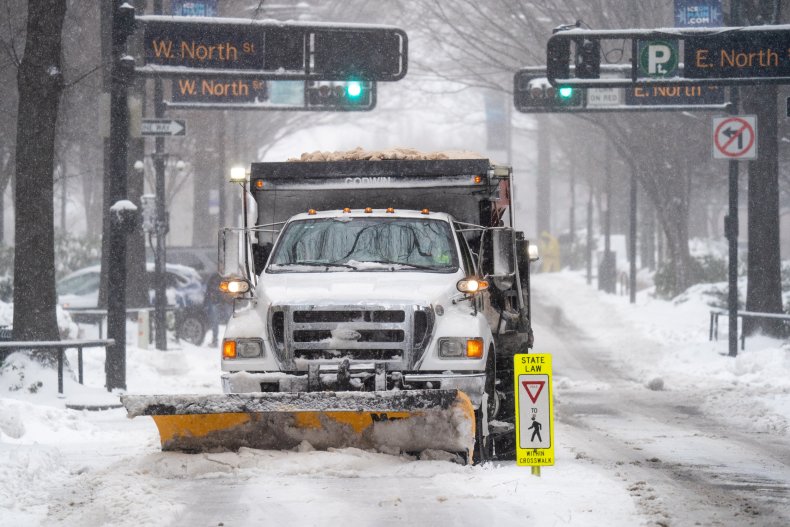 The warning continued: "The highest snowfall totals are expected along the spine of the Appalachians as well as across the lower Great Lakes. The most significant icing is expected over the Carolinas this morning. Significant impacts to travel across these regions are expected."
Meteorologist Jim Cantore shared a video of heavy snow in Asheville, North Carolina.
Spectrum News 1 reporter Brianne Roesser also shared a video taken by her photographer showing the heavy snow in Buffalo, New York.
She captioned the video: "Good Morning Buffalo! My photographer Casey and I will be bringing you the latest weather updates all day today.
"Starting in Lafayette Square: wind is blowing wet, heavy snow. Lots of accumulation already. Roads are covered. Take it slow!"
Meteorologist Matt Wintz also took to Twitter to comment on Cleveland seeing more than 6 inches of snow.
He wrote on Twitter: "Heavy snow continues across much of the Greater Cleveland area early this morning. We're up to 6-7 inches here at wkyc with more to come."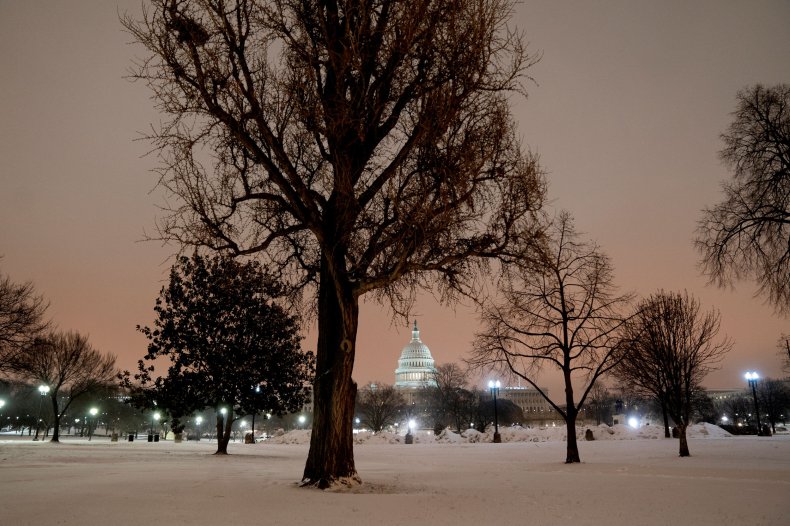 Meteorologist Reed Timmer posted a video of someone driving on a snowy road in South Carolina despite the poor visibility.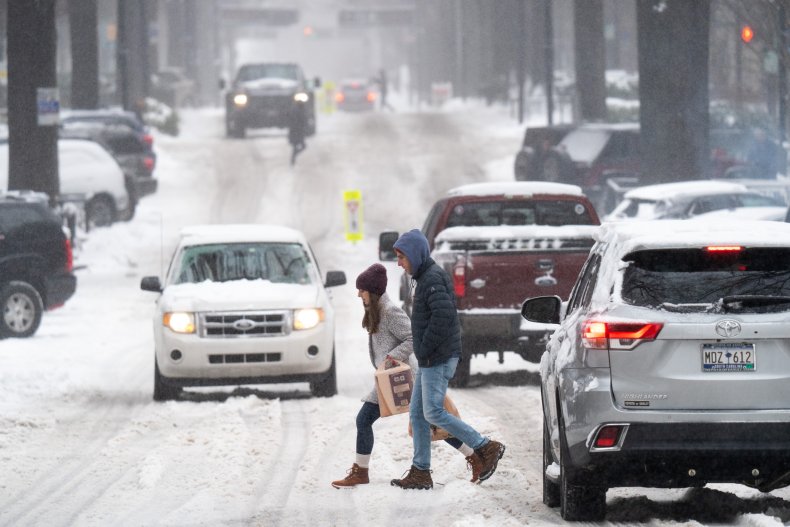 Meanwhile, the snowfall in North Carolina has been so significant Governor Roy Cooper warned residents against traveling.
"Fewer people on the road means fewer car crashes, plus it allows highway crews and utility workers to get faster results," he wrote on his Twitter page.
"If you must travel, reduce your speed, increase your following distance and be sure to clear all the snow and ice off your vehicle before traveling."
Storm Izzy has caused damage to power lines and resulted in over 130,000 people without power in North Carolina, South Carolina, Georgia, Pennsylvania and Kentucky, according to poweroutage.us.
Newsweek reported that North Carolina and South Carolina were hit particularly hard and saw the majority of outages. North Carolina saw 34,566 and South Carolina saw 31,922.
Georgia saw 26,766 reported outages, Pennsylvania saw 25,094 and Kentucky saw 18,147.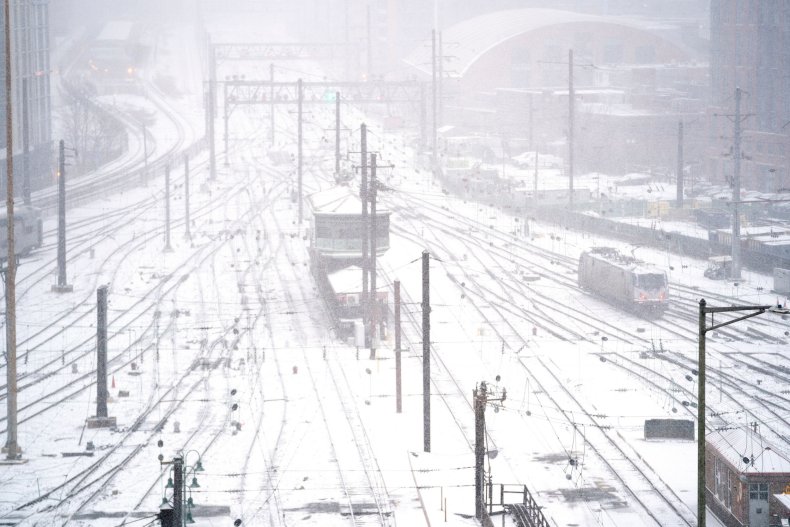 Despite the severity of the storm, some citizens have still taken to the parks to enjoy the winter snow.