Hedge Funds Turning to Bitcoin; Consumers Keeping Cars Longer
CryptoCorner
Global hedge fund managers expect to invest an average of 7.2% of their assets in Bitcoin and other cryptocurrencies by 2026, a survey found.
That could mean hedge funds will invest as much as $312 billion in the next five years, or about 41.5% of Bitcoin's current market cap.
Intertrust, a publicly traded international trust and corporate management firm based in the Netherlands, surveyed 100 hedge fund managers worldwide and found that some firms plan to allocate as much as 10% or more of their portfolios to cryptocurrencies.
Hedge funds typically target high net worth investors and invest pooled funds using different strategies, including long and short positions in a range of assets, to generate returns in varying market conditions.
Results of Intertrust's survey were first reported by the Financial Times, a British newspaper.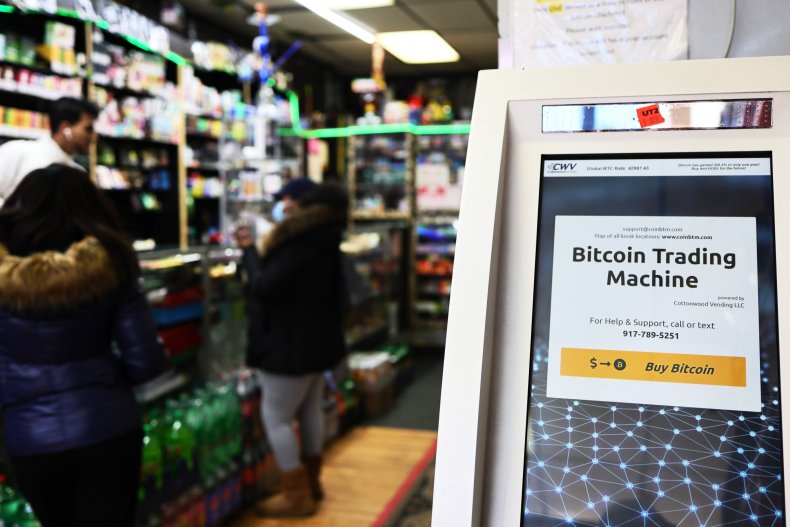 Bitcoin is the world's largest cryptocurrency by market cap and therefore receives most of the news coverage.
But hedge funds are also likely to invest in Ethereum, the second-largest crypto by market cap and key to the development of decentralized finance—blockchain-based transactions between individuals that don't rely on financial intermediaries such as banks, brokerages or exchanges.
In a research report, the St. Louis Federal Reserve Bank said Ethereum is better suited for commerce than Bitcoin.
Interest in cryptos by top money managers underscores Bitcoin's growth as an asset class. Many institutional investors use it as an inflation hedge, fearing that massive government spending worldwide in response to the COVID-19 pandemic will lead to inflation.
The planned investments are also a vote of confidence in Bitcoin. Critics say Bitcoin is too volatile to serve as a store of value or to use in commerce.
The cryptocurrency rose from about $29,000 at the end of 2020 to more than $63,000 in April. It lost as much as half its value in the recent downturn but has rallied and now trades at about $40,000.
The number of Bitcoin worldwide is limited to 21 million and there are now about 18.73 million coins in circulation. As long as demand remains strong, Bitcoin's price should, in theory, rise over time, especially if millions of new dollars are chasing a limited number of coins.
Increased investment by major institutions and top companies could smooth out Bitcoin's manic price swings. Some analysts believe major institutional investors will continue to hold Bitcoin despite day-to-day price fluctuations, including a sharp plunge.
Many retail investors, especially those who held Bitcoin for six months or less, sold during their recent downturn, analysis of blockchain activity showed. What looked like panic selling stoked Bitcoin's volatility.
A small number of new coins are regularly added to the market.
Tim Draper, a billionaire venture capitalist and Bitcoin investor, believes Bitcoin will hit $250,000 by 2022 or early 2023.
"I think I'm going to be right on this one," Draper told CNBC.
He first predicted Bitcoin's rise in 2018 when it fetched about $8,000.
Draper made his money by investing in Twitter, Skype, Tesla, SpaceX and other top companies.
But many believe Bitcoin has no real value and eventually its price will collapse.
A survey of fund managers conducted by Bank of America in April found that 74% of respondents believed Bitcoin is a bubble. Nevertheless, about 10% of those responding to the survey said they believed Bitcoin would outperform the market as a whole in 2021.
In a research note published in March, analysts at Bank of America said there is "no good reason to own Bitcoin unless you see prices going up."
The crypto's volatility makes it unsuitable as a store of value or as a means to make payments, the bank's analysts concluded.
In mid-day trading Tuesday, Bitcoin changed hands at $40,127.65, down 0.39% in the last 24 hours but up 37.80% for the year. The 24-hour range is $39,365.23 to $40,859.69 The all-time high is $64,829.14. The current market cap is $751.79 billion, CoinDesk reported.
MarketPulse
Owners are holding on to their vehicles longer, pushing the average age of cars on U.S. highways to a record 12.1 years, IHS Markit reported.
The average age of cars on the road has increased in the last 15 years as quality has improved.
The trend accelerated during the COVID-19 pandemic as new car sales fell and many owners kept their current vehicles longer than planned during the lockdown, the London-based market information company said.
But the trend is expected to ease and perhaps reverse this year as the economy reopens amid growing vaccination rates and rising new car sales.
"The pandemic-induced rate of increase in average age is expected to be short-lived as 2021 will see a return of new vehicle registrations...as we adapt to post-pandemic norms," IHS Markit said.
New car sales fell early in the pandemic as buyers stayed home and dealers struggled to follow social distancing guidelines. But sales picked up in the second half of 2020, boosting new registrations by about 5% for the year, suggesting demand for new cars remains strong.
Buyers appear eager to spend this year, but kinks in the supply chain may crimp sales.
The continuing microchip shortage is expected to limit new car production through the end of 2021. Chips are used in a range of applications, including anti-lock brakes, entertainment, in-dash displays and to boost engine performance.
Nevertheless, IHS expects sales of light vehicles in the U.S. to reach 16.8 million this year compared with about 14.6 million in 2020. New car sales totaled about 17 million in 2019.
The Federal Reserve, the nation's central bank, kept interest rates low to support the economy during the lockdown and to support the recovery. Personal savings grew during the lockdown and many are eager to spend on big-ticket items, including new cars.
J.D. Power said the average cost of a new vehicle in May was $38,255, a record high.
Sales of electric vehicles continue to increase. There are now about 1 million electric vehicles in the U.S. and the average age is 3.9 years.
IHS said 89% of electric vehicles sold between 2016 and 2020 are still registered to the first owner, compared with 68% of gasoline-powered cars for those model years.
Most Tesla models range in price from $41,190 to $91,190. The roadster starts at $200,000 and climbs to $250,000 for the spiffier version.
A full-sized pickup truck starts at $48,000. Tesla semis designed for commercial use range in price from $150,000 to $200,000.
The number of cars scrapped increased to about 15 million and the number of miles driven declined 13% in 2020 from the previous year.
Typically, taking cars out of service reduces the average age of cars still on the road because older vehicles are usually retired first. But slow sales of new cars during the pandemic created a statistical quirk and boosted the average age of cars on the road.
A reduction in the miles driven allowed many owners to extend the service life of older cars.
In addition, the average age of cars may be inflated by an increase in the number of vehicles not registered during the pandemic due to relaxed renewals in some states and owners putting cars in storage during the COVID-19 pandemic.
Current market conditions boosted the value of used cars, and that's good news for independent repair shops that handle a good chunk of the work for vehicles no longer under warranty.