Hellbender Salamander Rediscovered in Alabama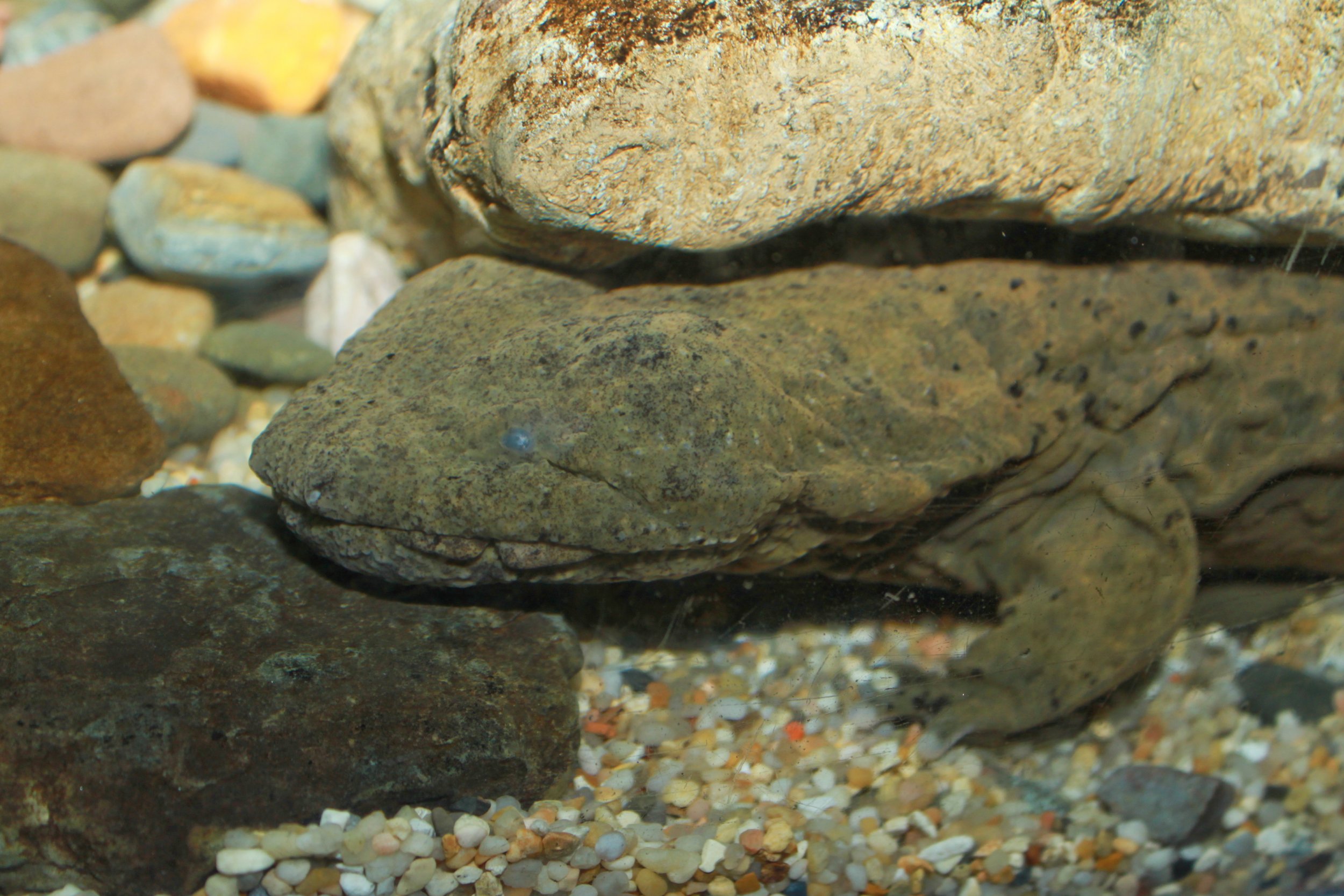 After a year's-long search came up empty, scientists feared the hellbender salamander had disappeared from Alabama. But now, a team led by James Godwin, an aquatic zoologist with Auburn University's Museum of Natural History, identified a single hellbender in a stream in the north of the state near the Tennessee border, according to the Associated Press.
The animals, also known as devil dogs, mud puppies and snot otters, are North America's largest amphibian and the third biggest in the world. They can grow up to 2 feet in length and reach weights of 5 pounds. Once widely found throughout the southeastern United States, their population has plummeted in the past few decades.
The construction of dams in places like the Tennessee River has been one of the major reasons for their decline, because the salamanders need very clean water. Development and pollution has also taken a huge toll.
"Hellbenders thrive in clean, cool streams, and a natural forest would both clean the water and keep the water cool by providing shade," Godwin said. "As the forests are being cut, as the landscapes are changing…more soil is being freed up and washed into the creeks. The adults cannot survive if there is too much [soil] coming into the stream system."
After finding the hellbender, scientists took turns peering at it under a rock in Butler Creek. The animals are very sensitive to disturbance, so the scientists did not remove it from its watery home. The researchers are now exploring other streams to see if they can find more.
Several groups are working to reintroduce the hellbenders in some areas where they are struggling. In Ohio, for example, the Toledo Zoo and partners raised 200 young salamanders in captivity before releasing them to streams in the southern and eastern part of the state. The St. Louis Zoo also has a long-running project to reintroduce Ozark hellbenders, a subspecies native to Missouri and Arkansas, back to the wild.
Editor's note: This story has been corrected to reflect the fact that the salamander was found in northern Alabama; originally it erroneously stated (based on the Associated Press report) that the animal had been found south of Montgomery.
Read more at Newsweek.com:
- Striking new snakes species found in the Bahamas
- Salamander trade ban draws praise and frustration
- As world's largest dam is removed, fish already returning