Manchester United: Club in Race With Arsenal for Huge Star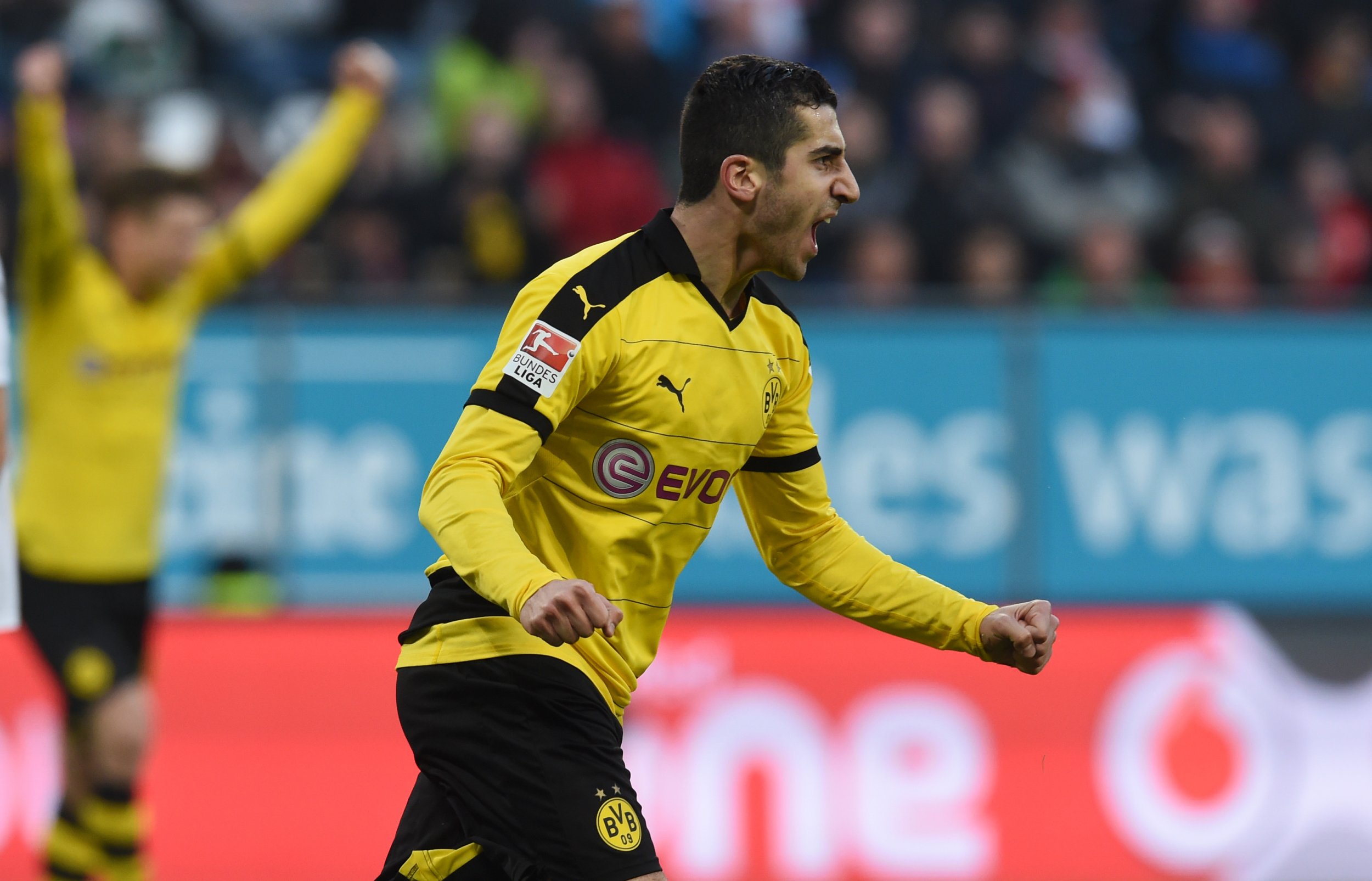 Henrikh Mkhitaryan was one of the stars of the last Bundesliga season—but could he be lighting up the English Premier League next season?
The Armenian, 25, struck 19 goals and registered 24 assists for Borussia Dortmund last season, but is understood to be stalling over a new contract.
As he rebuilds Manchester United, Jose Mourinho would dearly love a nippy attacking midfielder, perhaps to weave ahead of the hulking Nemanja Matic, a floating Lady of Shalott in front of Sir Lancelot's brutal saber rattles.
The Daily Mail reports Mkhitaryan is the subject of enquiries from United, but the club might face competition, because Arsene Wenger's Arsenal is also sniffing around the star.
For Dortmund, matters are complicated by the expected departure of Pierre-Emerick Aubameyang, the highly prized Gabon striker, to Manchester City for what would be a British transfer record of £58 million ($83.6 million).
Losing Aubameyang and Mkhitaryan, two of its three most brilliant attacking talents along with Marco Reus, would almost be too much of a blow to bear for Dortmund as a football team, as well as its supporters.
Money has a way of talking loudly, however. Any bidding war between United and Arsenal for Mkhitaryan would surely see his price escalate far above what he is really worth, to the extent that Dortmund might have little choice but to wave him goodbye.