Some 4,000 meals may have been exposed to hepatitis A after a Hardee's restaurant employee in North Carolina contracted the infection.
The Mecklenburg County Public Health Department announced the county was experiencing an outbreak of hepatitis A on June 6 after five cases, beginning on April 20, were confirmed. Since the initial announcement, five additional cases of the virus have been confirmed.
Given that one of the cases was a Hardee's employee who handled food, Public Health Director Gibbie Harris encouraged anyone who dined at the Hardee's on Little Rock Road in Charlotte, North Carolina, between June 13 and June 23 to get a vaccination.
In order to be effective, the vaccine must be administered within 14 days of exposure, which poses a time crunch problem for anyone exposed on June 13, as the 14-day deadline came one day after the health department's press release.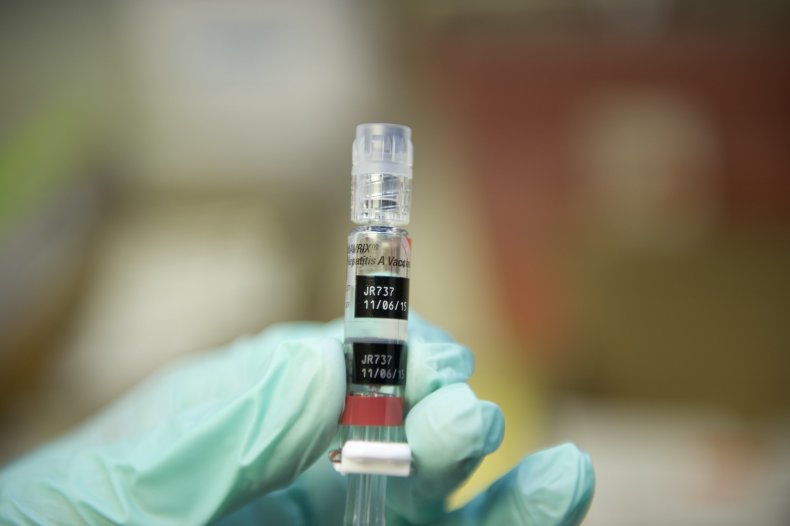 The Center for Disease Control and Prevention (CDC) classifies hepatitis A as highly contagious and explained it can be transmitted through food that comes in contact with someone who has the virus.
The Public Health Department is hosting a series of vaccination clinics throughout Charlotte for Hardee's customers who may have been exposed or residents who qualify as "high risk," including:
Those who are household members, caregivers, or have sexual contact with someone who is infected with hepatitis A
Men who have sexual encounters with other men
Those who use recreational drugs, whether injected or not
Recent travel from countries where hepatitis A is common
Homeless individuals who do not have easy access to handwashing facilities
Officials told WSOC-TV that up to 4,000 people were potentially exposed to the virus at the Hardee's restaurant.
"I am a little nervous about it, but I am trying to stay strong," Daniel Hunt, who ate at the restaurant twice during the critical time period, told WSOC-TV.
CKE, the parent company of Hardee's, told Newsweek in a statement that upon learning of the employee's diagnosis, the company followed up with Mecklenburg County Public Health, which conducted an inspection. The franchise owner voluntarily closed the restaurant, although the health department deemed it unnecessary.
"The franchise owner is working closely with the health department and is following all recommendations to ensure the health of our employees and customers," the statement said.
Mecklenberg County Public Information Officer Rebecca Carter also told Newsweek that Harris believes everyone who is at risk will be able to receive the vaccine because of the "excellent job" the media, social media, and community members are doing to spread the word.
The health department was notified on Monday that the employee tested positive for hepatitis A but waited until Tuesday to inform the public. While Mecklenburg County commissioners voiced concerns about the lag in time notifying the public, Harris explained that if the employee hadn't handled food she may not have ever said anything.
Hepatitis A cases in the United States were on a steady decline from 2006 to 2011, however, there was an increase from 2012 to 2013 and then again from 2015 to 2016.
Read more from Newsweek:
Hepatitis A contaminated pomegranate kills woman
Certain U.S. cities at risk of measles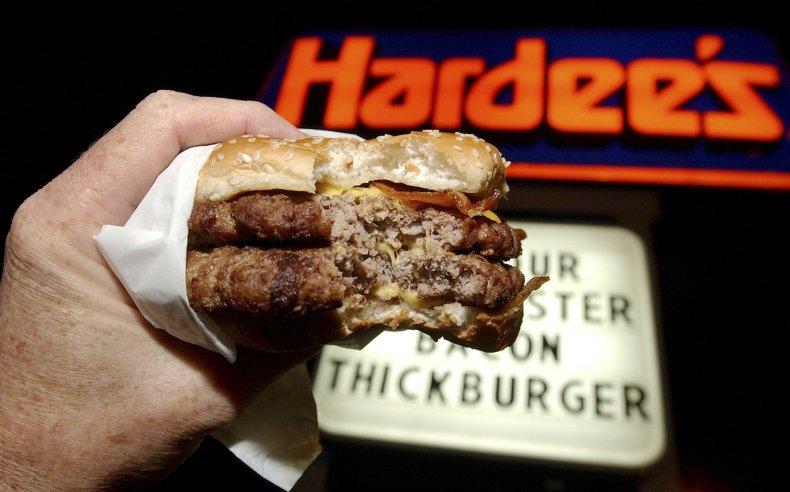 This article has been updated to include responses from CKE, Hardee's parent company, and Public Health Director Gibbie Harris.
Uncommon Knowledge
Newsweek is committed to challenging conventional wisdom and finding connections in the search for common ground.
Newsweek is committed to challenging conventional wisdom and finding connections in the search for common ground.
About the writer
Jenni Fink is a senior editor at Newsweek, based in New York. She leads the National News team, reporting on politics and domestic issues. As a writer, she has covered domestic politics and spearheaded the Campus Culture vertical. Jenni joined Newsweek in 2018 from Independent Journal Review and has worked as a fiction author, publishing her first novel Sentenced to Life in 2015. She is a graduate of the University of Arizona. Language: English. You can get in touch with Jenni by emailing j.fink@newsweek.com.