Her Husband Died in a Horrific Cruise Zip-line Accident, Now She is Suing for $1 Million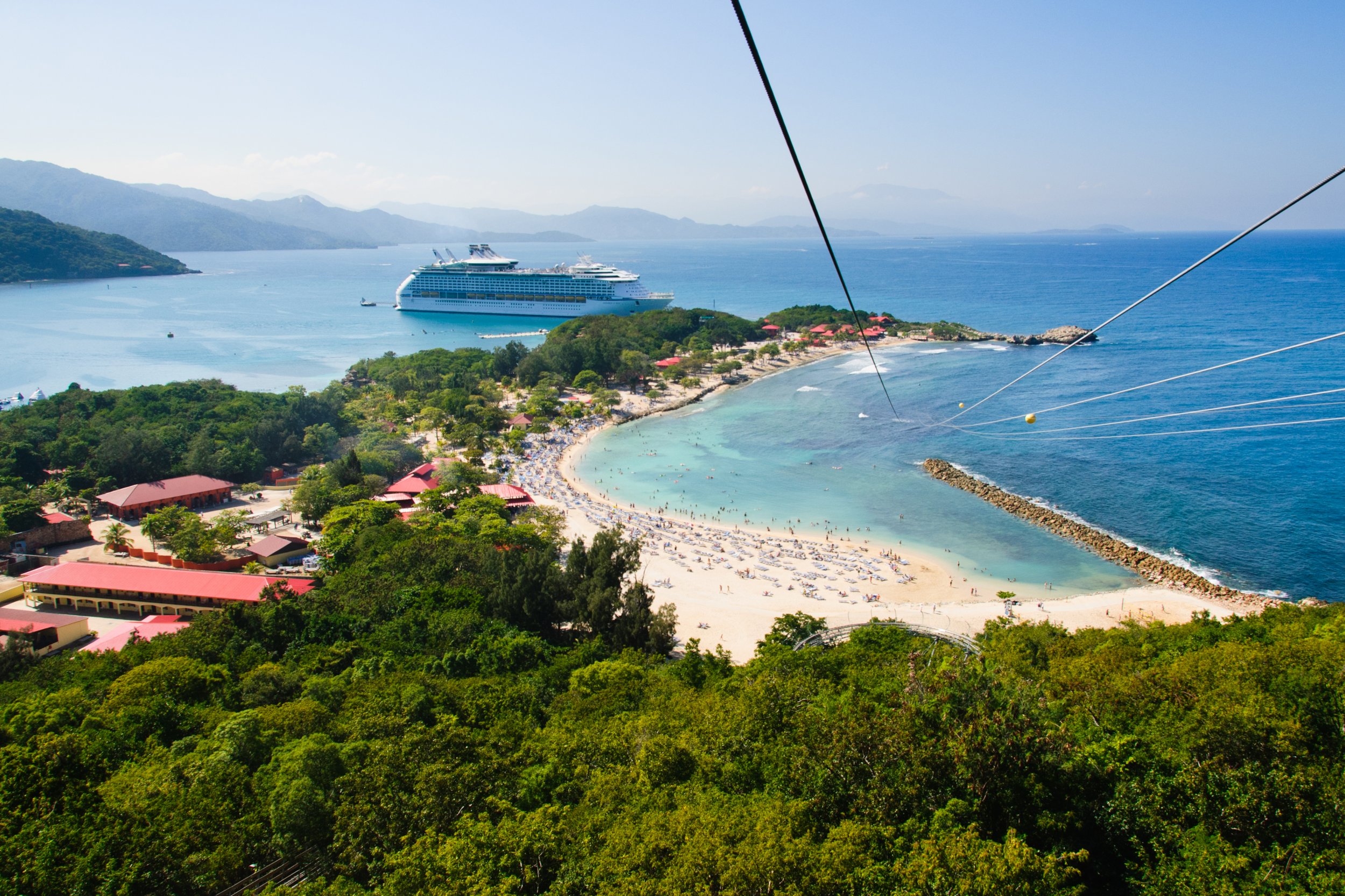 A 27-year-old woman has accused Royal Caribbean Cruises of being responsible for the death of her husband who was killed in a zip-lining accident on the Honduran island of Roatán.
Last month, Shir Frenkel sued the cruise company in a Miami federal court, seeking more than $1 million in damages, Associated Press reported.
Read more: A cruise ship crew member took his own life on his last voyage with his company
Frenkel and her 24-year-old husband Igal Tyzman, who are both Israeli citizens, were visiting the island in July as part of their honeymoon aboard the Royal Caribbean ship Allure of the Seas in July.
They booked a zip-lining excursion through the company but during the activity, which took place in a forested area, Frenkel became stuck halfway down a cable and her husband slammed into her from behind, the Washington Post reported.
The accident left the newlyweds seriously injured, although they were both conscious by the time they were taken to hospital. However, Tyzman later died from his injuries. Honduran authorities subsequently launched an investigation into the accident, according to Spanish news agency EFE.
Court documents show that the zip-line excursion was run by an independent contractor, but guests were led into thinking that it was operated by Royal Caribbean Cruises—which is based in Miami.
Emilio Silvestri, director of the Honduran Institute of Tourism blamed the deaths on "poor operation" by the couple in comments to Radio America, arguing that the zip-line company had taken all appropriate safety measures.
This is not the first time that cruise passengers have been involved in accidents on Roatán during zip-lining excursions, according to Jim Walker, a maritime law expert who runs the website Cruise Law News.
For example, ten years ago, a 44-year-old woman who was a passenger on the Norwegian Cruise Line ship, Norwegian Spirit, was killed after a faulty zip-line cable snapped, causing her to fall 65 feet to her death, Walker wrote.
And around three years ago, a woman on another Royal Caribbean cruise docked on the island, was seriously injured while on a zip-line, in an excursion advertised by the company on its website.
Roatán is a 40-mile long island in the Caribbean off the northern coast of Honduras. Part of the huge Mesoamerican barrier reef, its known for its beaches, dive sites and marine life, making it a popular stop for cruise tours.
Royal Caribbean Cruises did not immediately respond to a request for comment.