Here Are All the Movies Being Released Early to Stream Thanks to the Coronavirus
NBCUniversal and Universal Pictures are releasing their current in theatre movie titles to stream, due to home viewers being quarantined during the coronavirus outbreak. Movie lovers will be able to stream this list of movies for 48 hours at the price of $19.99.
Other titles to be released on VOD by the studios, and how long this new initiative will take, has not been decided upon; according to The Hollywood Reporter. NBCUniversal CEO Jeff Shell released an official statement about the move from theaters to digital, "Universal Pictures has a broad and diverse range of movies with 2020 being no exception. Rather than delaying these films or releasing them into a challenged distribution landscape, we wanted to provide an option for people to view these titles in the home that is both accessible and affordable," per Vanity Fair.
"We hope and believe that people will still go to the movies in theaters where available," said Shell. "But we understand that for people in different areas of the world that is increasingly becoming less possible."
Studios aren't the only ones who are being forced to make big changes, either. On Monday, Regal Cinemas announced they were shutting down their chain of theaters, from all 543 locations in the country. The Alamo Drafthouse and AMC Theatres are also shutting down their theaters to prevent the spread of the virus. On Sunday, the Centers for Disease Control and Prevention recommended that all social gatherings should be closed down for eight weeks, especially if the public event consisted of "more than 50 people," according to Variety.
Here is a complete list of everything moved to VOD available for you to enjoy right now or very, very soon.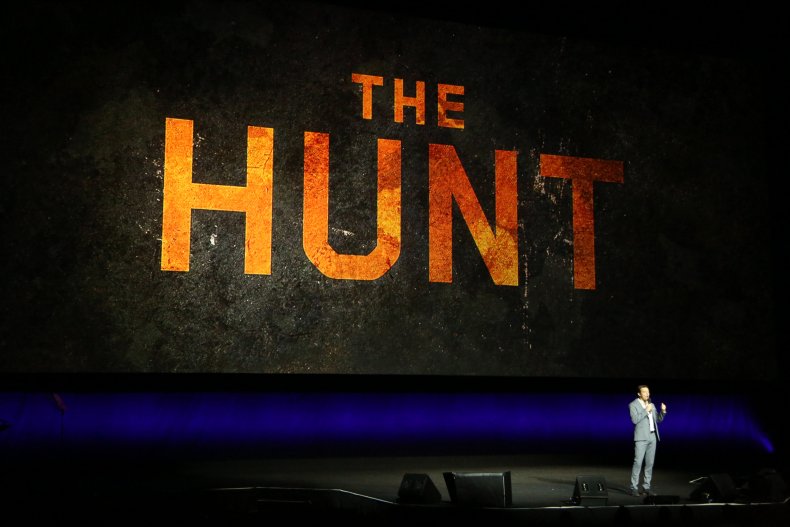 Scheduled to arrive on Video On Demand March 20:
Invisible Woman
The Hunt
Emma
Onward (Also arrives on Disney+ April 3)
Scheduled to arrive on VOD March 24:
From Warner Bros:
Birds of Prey
Just Mercy
The Way Back
STX Entertainment's The Gentlemen, per THR.
Scheduled to arrive on VOD April 10:
Universal and DreamWorks Animation's Trolls World Tour
Now available:
Planned for March 17, The Rise of Skywalker was released ahead of schedule on March 14, as reported by The Verge.
Frozen 2 arrived on the Disney+ platform on Sunday, March 15. The Frozen sequel arrived about three months before its planned release date.