Here Are the Businesses Boycotting Guns or the NRA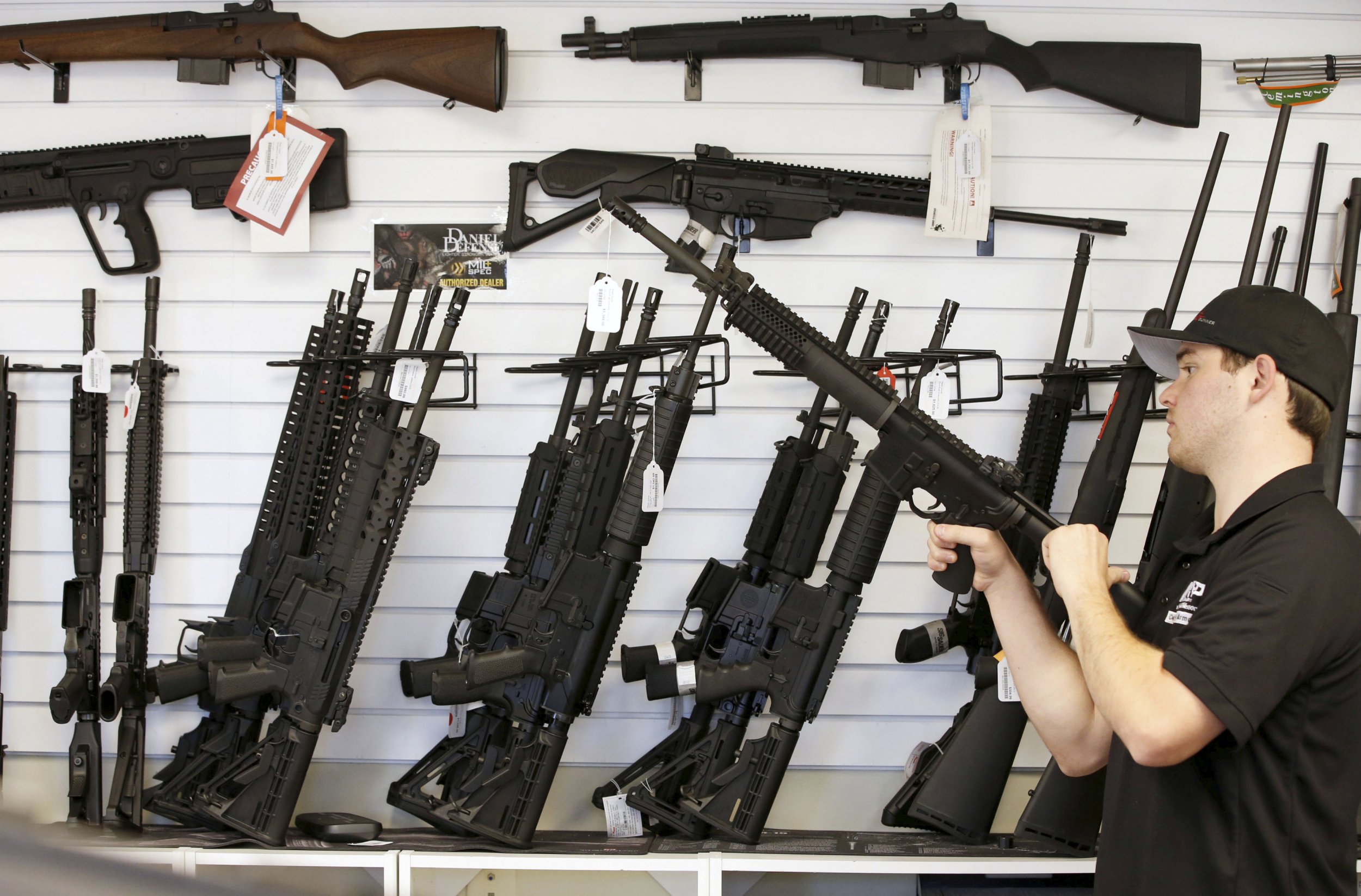 Dick's Sporting Goods will no longer sell assault-style rifles in any of its stories, the company announced on Wednesday.
Dick's, one of the country's largest sporting goods retailers, said the sales would end immediately, that it would also stop selling high-capacity magazines, and that, additionally, it would not sell any other firearms to those under 21 years old.
"Following all of the rules and laws, we sold a shotgun to the Parkland shooter in November of 2017. It was not the gun, nor type of gun, he used in the shooting. But it could have been," the company wrote in a statement it posted to Twitter. "Thoughts and prayers are not enough. We have to help solve the problem that's in front of us. Gun violence is an epidemic that's taking the lives of too many people, including the brightest hope for the future of America - our kids."
The company joined a slew of other businesses engaging in boycotts of some kind to prevent gun sales or protest gun-rights organizations, namely the National Rifle Association. In the wake of the Parkland, Florida, shooting on February 14, here are the businesses that have stopped selling guns; cut ties or stopped discount programs with the NRA; or boycotted gun violence in some way in the wake of the Marjory Stoneman Douglas High School shooting:
Alamo Rent a Car
Allied Van Lines
Avis Budget Group
Best Western
Budget
Chubb Insurance
Delta Air Lines
Dick's Sporting Goods
Enterprise Rent-a-Car
First National Bank of Omaha
Hertz
MetLife
National Car Rental
North American Van Lines
Paramount Rx
SimpliSafe
Starkey Hearing Technologies
Symantec
TrueCar
United Airlines