Here's What Christopher Plummer Actually Thought About 'The Sound of Music'
Christopher Plummer, the 91-year-old Academy Award-winning actor who passed away on Friday, was perhaps best known for his role as the strict but loving Captain Georg von Trapp in the 1965 musical motion picture The Sound of Music.
However, he is also known for his biting comments about the film, once calling it "sentimental and gooey" and comparing playing his role to "flogging a dead horse." In his 2008 autobiography, In Spite of Myself, he said he avoided calling the film by name, referring to it simply as "the movie," "S&M" or "The Sound of Mucus."
And yet, in a 1982 interview with film critic Gene Shalit, Plummer insisted that he actually loved the film and that his occasionally flippant and joking comments during boring press interviews ended up being taken seriously and widely circulated by journalists as proof of his hatred.
"I didn't hate the movie at all," Plummer told Shalit. "I did not, and that's absolutely true. I thought it was a wonderful movie. Just because I made a joke about it, every journalist remembers that and not the good parts about the film. I wasn't ashamed of it at all."
"If [journalists] ask a boring question, you're liable to flip in your answer just to make the conversation more entertaining," he explained. "And of course, when it's put down on paper, it looks like you've been deadly serious. There's no inflection."
Despite his claim, Plummer continued to criticize the movie well into the 21st century.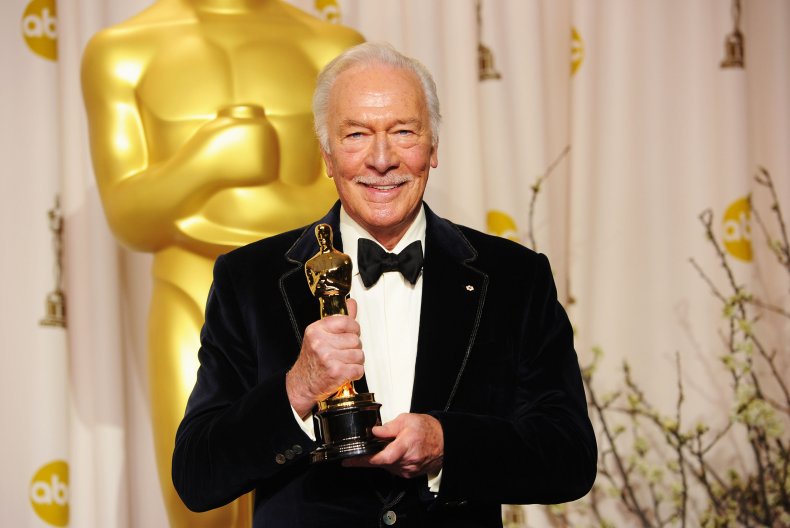 "I was a bit bored with the character," Plummer said in a 2010 interview with The Boston Globe. "Although we worked hard enough to make him interesting, it was a bit like flogging a dead horse. And the subject matter is not mine. I mean, it can't appeal to every person in the world. It's not my cup of tea."
In a 2011 actors' round table organized by The Hollywood Reporter, Plummer called the movie "so awful and sentimental and gooey," and said that he "had to work terribly hard to try and infuse some minuscule bit of humor into it."
He admitted to Shalit that before the film began shooting, he sat down with the film's screenwriter, Ernest Lehman, to try and improve his role which, Plummer said, had few lines and very little charm in its stage version.
In his DVD commentary track on the 35th anniversary edition of the film, Plummer said that he was dead drunk during the film's music festival sequence, according to The Irish Times.
"I was a pampered, arrogant, young bastard spoiled by too many great theatre roles," he said. He also said that he ate and drank so much during filming that his costumes had to be let out to accommodate his weight gain.
Plummer's occasional disdain for the film might've had to do with the fact that it's probably his best-known and most referenced film role, despite occurring very early in his acting career.
The film won two Golden Globes, a WGA Award and five Oscars. It also grossed over $286 million in its original worldwide run—a figure that translates to over $2.3 billion when adjusted for 2021 inflation—making it the third highest-grossing American film of all time, right behind Gone With the Wind and Star Wars.
But while he didn't appear at the film's 40th anniversary reunion, he did appear on The Oprah Winfrey Show alongside other cast members for its 45th anniversary and praised the film at its 50th anniversary celebration.
"I do respect it, even though I've been very naughty about it over the years," he told the TV program Inside Edition. "I think it's a marvelous family movie, and we need a family movie in these rough times."
Newsweek contacted Plummer's manager for comment.