Herschel Walker Urges Republicans to Stand By Trump: 'Where Are You Now?'
Herschel Walker has called on Republican Senators and Representatives to stand by President Donald Trump as lawsuits from the president's campaign continue to attempt to overturn the election results.
The ex-NFL athlete, who is a vocal Trump supporter, tweeted a call to action to GOP members Friday, calling on anyone who has stood on stage at a Trump rally to act now.
"Attention GOP Senators and Representatives," Herschel tweeted.
"If you have stood on the stage with the President, spoken at a rally, or benefitted from @realDonaldTrump .... WHERE ARE YOU NOW? #stopthesteal."
Many Republicans have been hesitant to acknowledge Joe Biden's victory but the Senate Majority Leader Mitch McConnell this week publicly backed the Democrat as the winner of the election.
The 58-year-old Heisman Trophy-winning former running back is a long time friend of Trump who spoke at the 2020 Republican National Convention.
On Monday, the Electoral College affirmed President-elect Joe Biden's victory and Team Trump's attempts to prove election fraud have not yielded results for the outgoing president.
"I've been a fan of Trump. I've known the Clintons for a long time," Walker said in an interview about his support for Trump in 2016.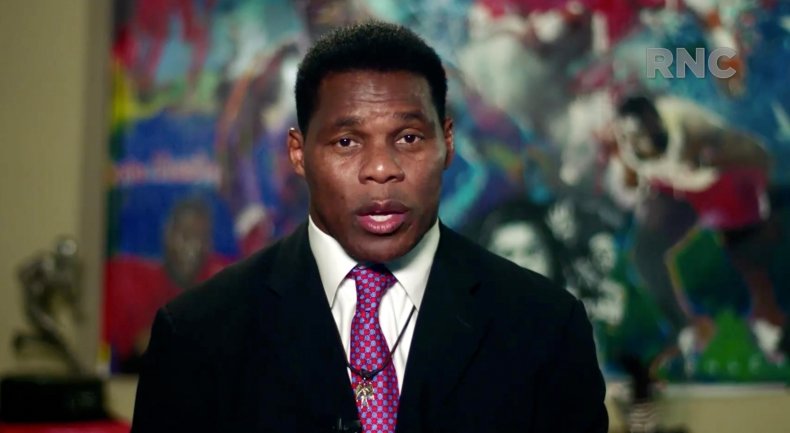 "I've known both of them, but I've known Donald a lot longer. That's what makes it tough, I've just known Donald. I know the type of man he is. I know a lot of things they've said, it's kind of sad. Because that's not the way he is, and I know that's not the way Donald is."
Earlier this year, Walker spoke about his and Trump's 37-year friendship, at the RNC: "I'm talking about a deep personal friendship."
He added, according to MSNBC: "He can be in the middle of a big meeting, but if one of the kids was on the phone, he dropped everything to take the call. He taught me that family should be your top priority."
Hershel's son Christian Walker made headlines this week for posting a video to Twitter claiming that Trump won the election.
Christian, who led a Gays for Trump march in West Hollywood in October, posted a clip of him ranting, saying: "This isn't over yet. That boisterous nasty spirit ... that braggadocious spirit thinking you've won. I would take it down."
The video was noticed by comedian Kathy Griffin who reached out to gay icons Lady Gaga, Better Midler and Beyonce in her condemnation of Christian.
"Me calling Gaga, Bette and Beyoncé... 'Ladies, how could we let this happen? HOW?'" she tweeted.