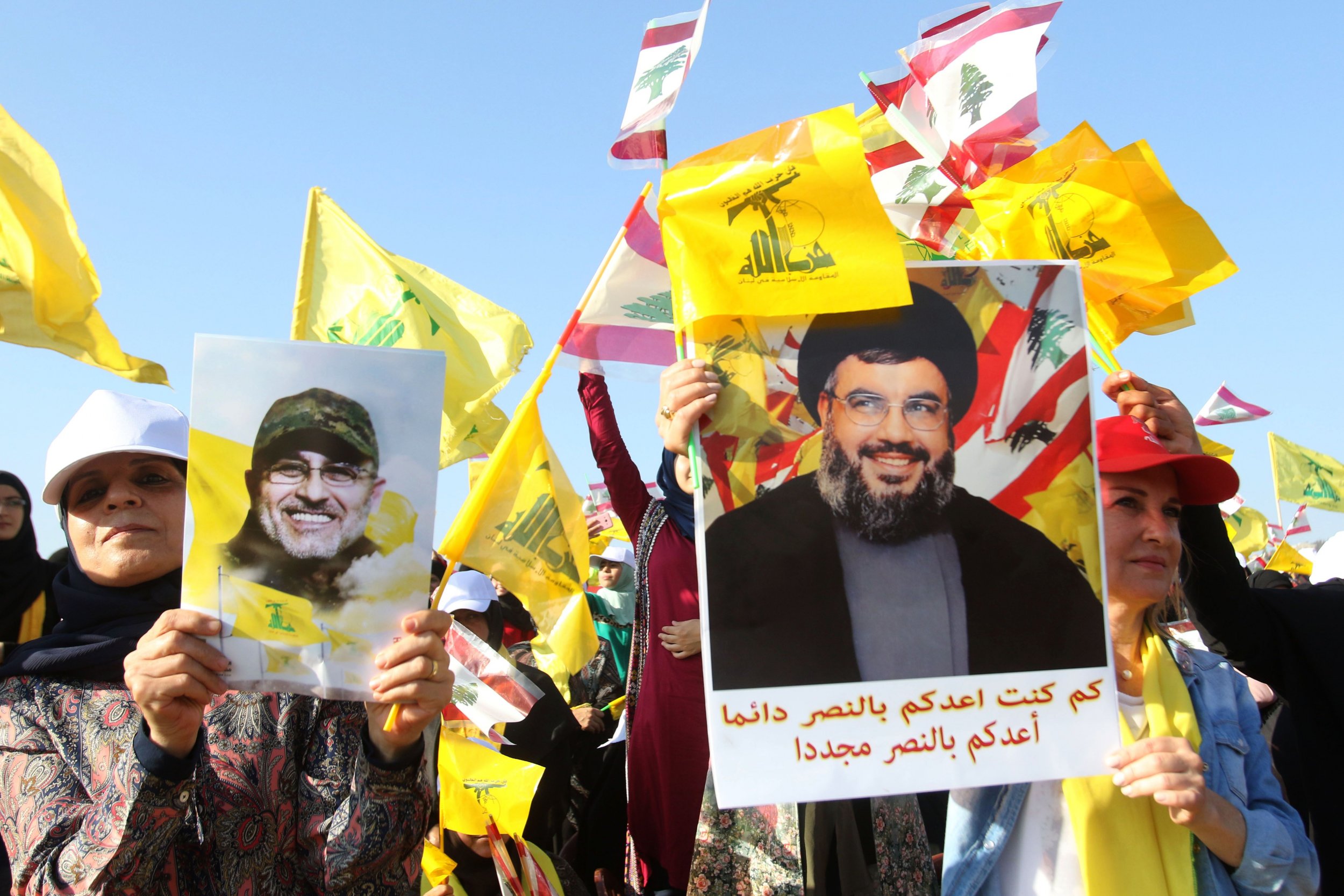 Updated | The leader of the Lebanese Shiite Muslim militant movement Hezbollah spoke Monday about Lebanon's recent victory over the Islamic State militant group (ISIS), declaring August 28 Lebanon's "Second Day of Liberation."
In a televised address, Hezbollah Secretary General Hassan Nasrallah praised the ceasefire reached Sunday between ISIS and attacking forces from Lebanon and Syria. As part of the deal, Lebanon agreed to transfer hundreds of ISIS militants from the Lebanon-Syria border to their stronghold of Deir Ezzor, in eastern Syria, in exchange for the bodies of eight out of nine Lebanese soldiers kidnapped in 2014 and ultimately slain by ISIS. The ceasefire ended separate, dual assaults against ISIS waged by the Lebanese army on its side of the border and Hezbollah, along with the Syrian army from the Syrian side.
Related: Trump Didn't Know What Hezbollah Was; Militant Group Responds By Saying U.S. Stands With ISIS
"We came and took responsibility by going to negotiations. At the negotiations, ISIS called for a ceasefire from the first moment. We, neither the Lebanese army, nor the Syrian army, agreed to a ceasefire. The fighting continued on both fronts, the land was crushed, the hills and highlands were seized and ISIS found itself on its last square and it collapsed and surrendered after a decisive battle," Nasrallah said.
"It had no choice but to accept our conditions," he added, emphasizing Hezbollah's role in revealing the fate of the slaughtered Lebanese soldiers and securing their bodies.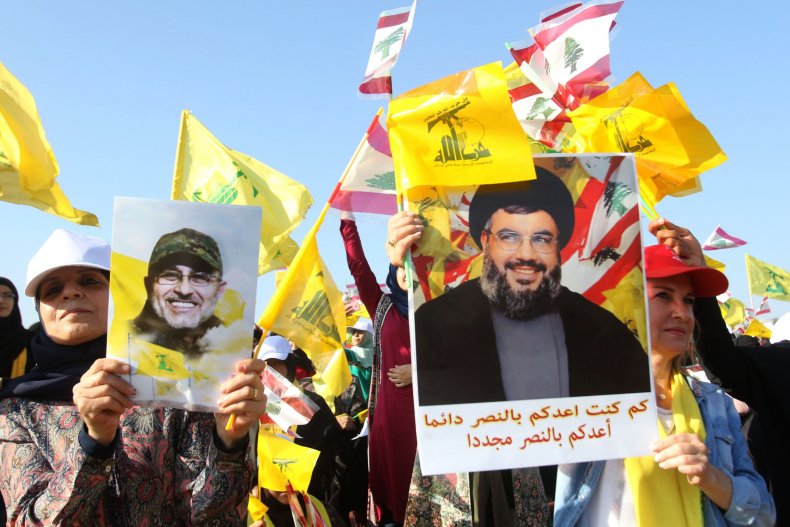 Nasrallah offered his condolences for those killed fighting ISIS from all three forces and dismissed criticism that Hezbollah's alliance with the Syrian army undermined the Lebanese government's involvement. Lebanon's Christian president, Michel Aoun, and the Shiite Muslim speaker of parliament, Nabih Berri, are mostly supportive of Hezbollah and Syrian President Bashar al-Assad, but the country's Sunni Muslim prime minister, Saad Hariri, is an opponent of the two. Aside from being an Iran-backed paramilitary movement considered a terrorist organization by a number of Western governments, Hezbollah is a major political party in Lebanon.
When Hezbollah began operations last month to clear militants of Hayat Tahrir al-Sham, formerly known as Al-Qaeda's Nusra Front, from the Syria-Lebanon border, Hariri stressed there would be no formal cooperation between the Lebanese military and Hezbollah or the Syrian military. He later recognized Hezbollah's role in defeating the jihadists when Hezbollah declared victory about a week later.
After striking a deal to expel Hayat Tahrir al-Sham fighters to rebel territory in northwestern Syria earlier this month, Nasrallah said he would wait for the Lebanese army's cue to begin the next battle against ISIS. Lebanon launched its assault last week near the eastern Lebanese barrens of Arsal and Hezbollah; the Syrian military followed suit with its own attack toward the western Syrian mountains of Qalamoun. Negotiations involving Lebanon, Syria, Hezbollah and ISIS led to Sunday's ceasefire.
"The return of Daesh militants in air-conditioned cars to their countries is permissible because Lebanon adheres to the philosophy of a state that does not exact revenge," Lebanese intelligence chief and top negotiator Major General Abbas Ibrahim said Monday in a radio interview, using the Arabic-language acronym for ISIS, according to Lebanese newspaper The Daily Star.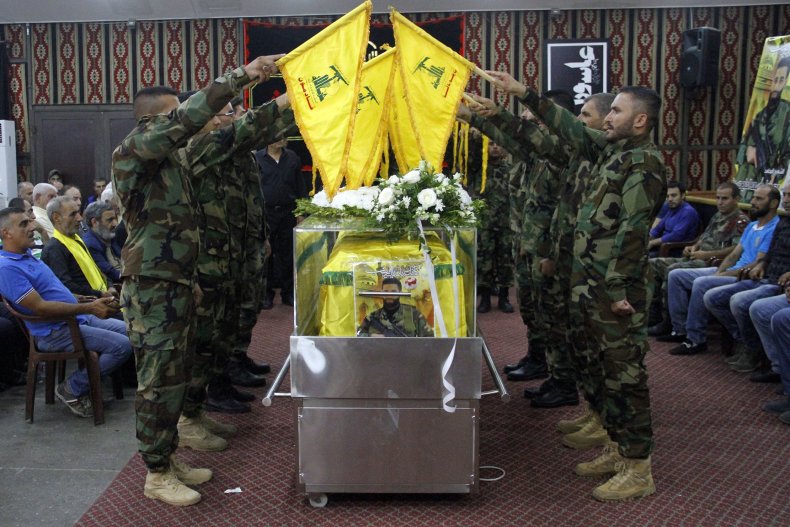 Militants from Al-Qaeda first infiltrated the border region as Syria's government began to lose control over a 2011 uprising against Assad. ISIS, which began to spread as a rival ultraconservative Sunni Muslim movement in 2013, later took root in the restive region. In recognition of Lebanon's expulsion of the militants, Nasrallah said Monday's date would forever be remembered as a sequel to Israel's forced retreat from the country on May 25, 2000, a date known as "Liberation Day" in Lebanon.
"Today, August 28, 2017, is the Second Liberation Day of Lebanon that will be recorded someday in the history of Lebanon and of the region, whether the Lebanese government recognizes it or not," Nasrallah said, calling for celebrations to be held Thursday in the eastern Lebanese city of Baalbek.
"We hold only a Lebanese passport. We do not have two nationalities; we are the sons of this land," he continued, adding that "we have the right to live in this land with dignity and raised heads. If our country is threatened by an invader or an occupier or terrorist, we will fight it here, we will win here, we will be martyred here and we will be buried here."
This article has been updated with information provided to Newsweek by Hezbollah's Public Media Relations Office.