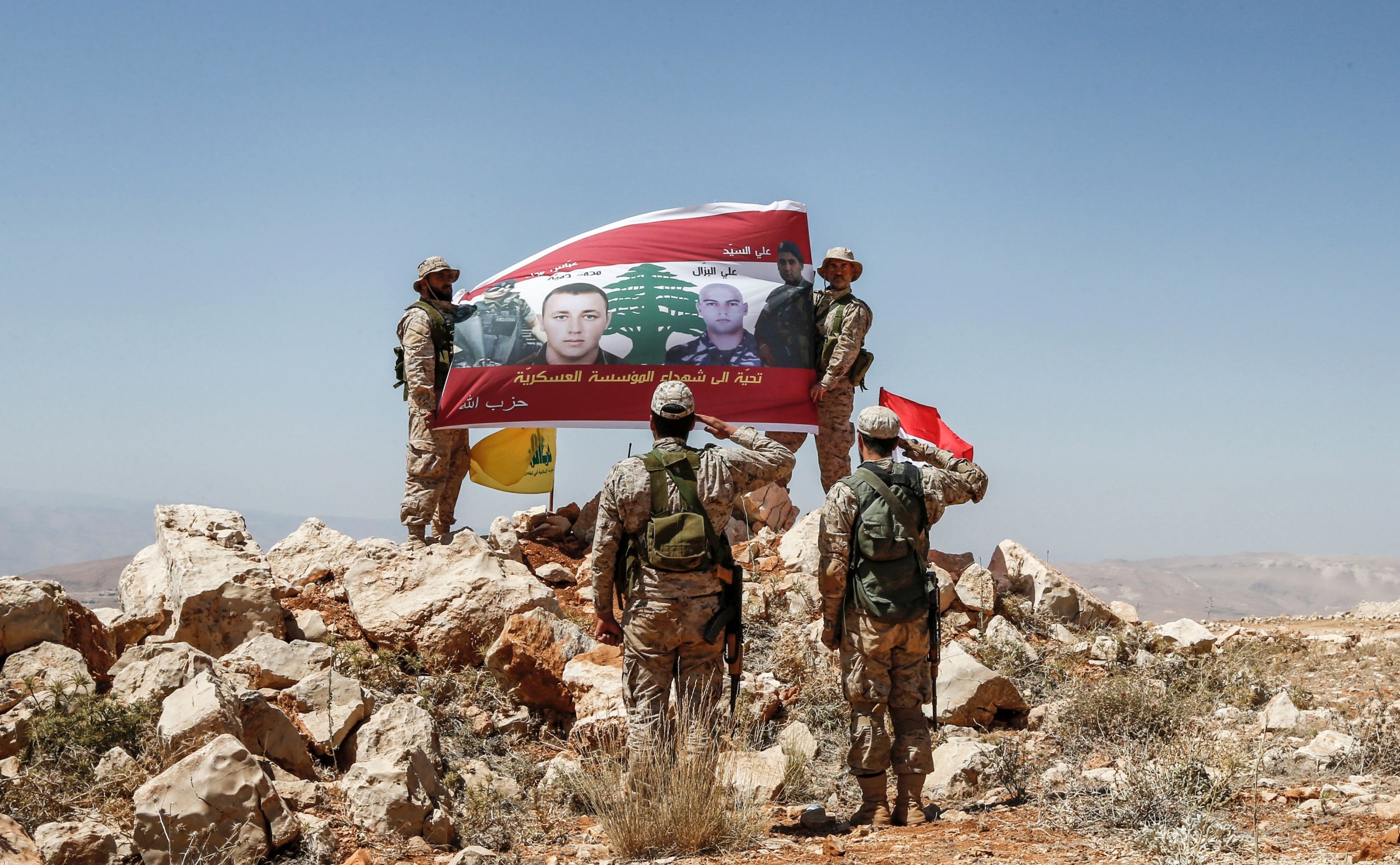 Hezbollah, Lebanon's powerful Shiite militia, announced Wednesday that its battle with the Nusra Front on the country's border with Syria was effectively over, as fighters from the former Al-Qaeda affiliate accepted a ceasefire.
The Sunni Nusra Front had been fighting Hezbollah in the barren mountainous region between Syria and Lebanon for several days. Hezbollah characterized the ceasefire as a loss for Nusra.
The group's leader, Sayyed Hassan Nasrallah, said Wednesday that fighters from al-Nusra had "effectively lost" the mainstay of territory they had held in the Jroud Assal, according to Reuters.
Hezbollah fighters and Syrian troops had launched their offensive July 21 to expunge Nusra from the border area that they believed to contain about 1,000 militants, the BBC reported.
Related: Watch: Egypt army crushes suicide bombers' car before it explodes in ISIS-hit Sinai region
Security sources say some two dozen Hezbollah fighters have been killed overall, and nearly 150 Nusra Front militants. Negotiations with Nusra began Tuesday to secure the ceasefire in which the group's fighters will be granted safe passage to rebel-held parts of Syria. The ceasefire began at 6 a.m. local time, halting fighting near the Lebanese town of Arsal, where Hezbollah launched its assault on Nusra militants.
The Nusra Front is a Salafist group that is opposed to the Syrian government of Bashar al-Assad in Damascus and also fighting for the creation of an Islamic State. In 2015 it was al-Qaeda's affiliate in a patchwork of extremist groups fighting in northwest Syria and Lebanon.
In July 2016, Al-Qaeda's branch in Syria, the Nusra Front, broke off from the umbrella organization. Despite its separation, the U.S. State Department still considers Nusra to have strong links with Al-Qaeda.
Nusra is now the largest force in an alliance of Islamist brigades known as Hayat Tahrir al Sham.
Al-Qaeda was at one point almost completely eclipsed by the Islamic State militant group (ISIS) in Iraq and Syria but has played a more prominent role as ISIS has lost more territory.
The U.S. classifies Hezbollah, like Al-Qaeda, as a terrorist organization. Speaking at a White House press conference Wednesday, President Donald Trump praised efforts by Lebanon to prevent ISIS and other extremist organizations from gaining a foothold in the country.
"Lebanon is on the front lines in the fight against ISIS, al-Qaeda and Hezbollah. The Lebanese people of all faiths are working together to keep—and you know this, and we've been discussing this at great length—their country safe and prosperous," Trump said, apparently overlooking the fact that Hezbollah forms a part of Lebanon's confessional government.