Hezbollah Warns of Revenge on Israel For Death of Senior Figure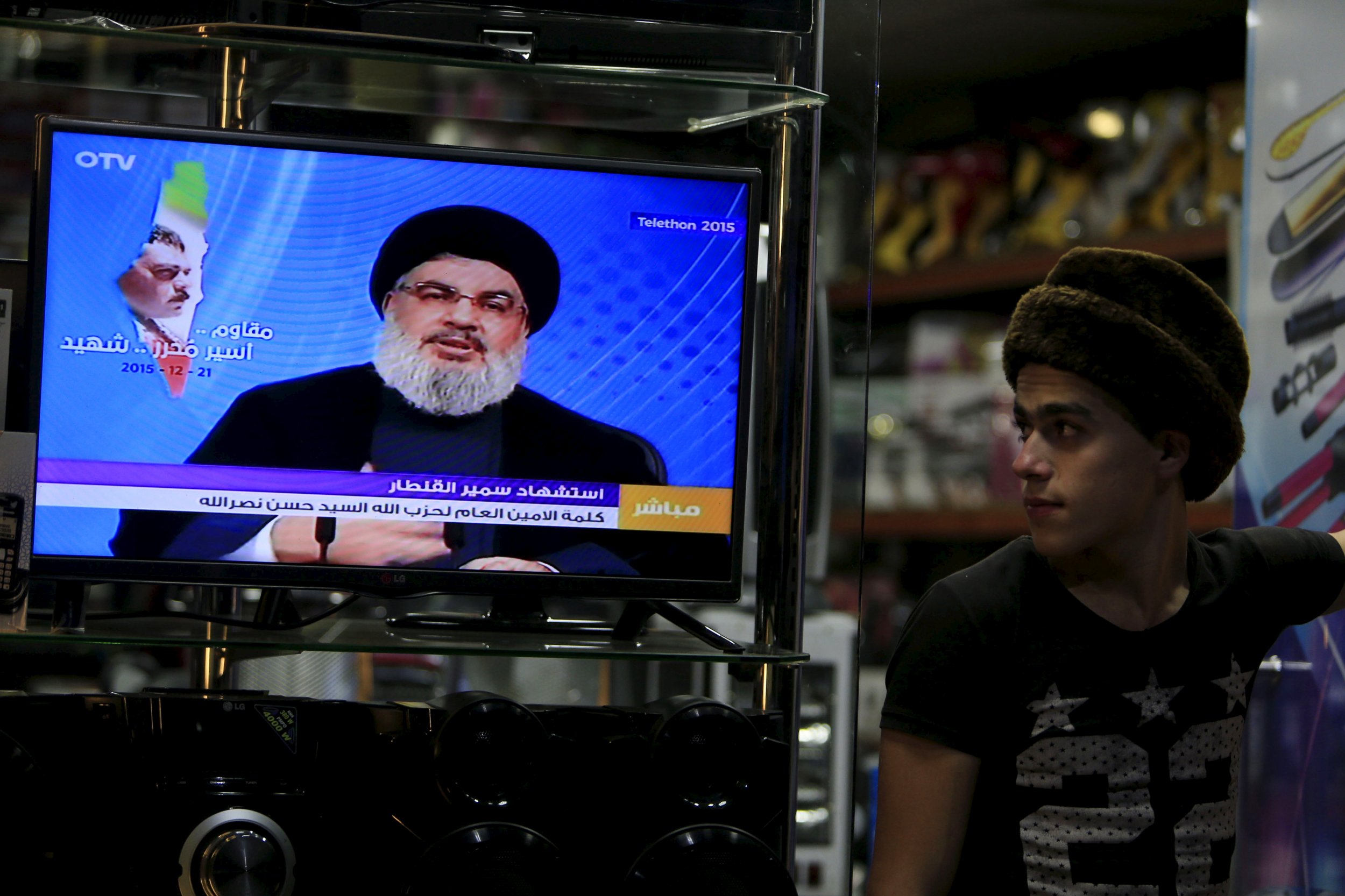 The leader of the Shiite Lebanese militant group Hezbollah said on Monday that the group's fighters would retaliate against Israel for the killing of senior commander Samir Qantar in a Damascus air strike on Saturday.
Qantar spent almost 30 years in an Israeli prison, serving out a sentence for murder, before Israel released him as part of a prisoner swap in 2008. After he was freed, he operated in the Syrian section of the Golan Heights, near the border with Israel. Hezbollah blames Israel for the air strike that killed him on Saturday. The Israeli military is yet to accept responsibility, but is praising Qantar's death, saying he was a security threat.
"We have no doubt or question that Israel is the one which assassinated Samir Qantar," Hassan Nasrallah said in a public speech broadcast on Hezbollah's Al-Manar television station. "Its planes fired precision missiles on a residential apartment."
The address came after a large funeral for Qantar in Beirut, attended by thousands of people chanting "death to Israel."
"Samir is one of us, a commander of our resistance and it is our right to retaliate for his assassination in the place, time and way we see appropriate," the militant leader continued. "We will exercise this right, God willing. Everyone should bear this mind."
Yoram Schweitzer, head of the terrorism program at the Tel Aviv-based Institute for National Security Studies, says that even after Qantar's, Israeli operations targeting militants will continue—as will Hezbollah's bellicose rhetoric.
"This is not a game changer," says Schweitzer. "It may turn out to be, but it is not now because Israel and Hezbollah have an open campaign and Israel is trying to diffuse any operation that is emanating from either Lebanon or Syria against it, with the involvement of Hezbollah, Syria or Iran."
Schweitzer, who interviewed Qantar while the Hezbollah commander was in the Israeli prison system, says that the militant was "very polite" but his words were still "poisonous" despite decades of incarceration.
"I think that is what happened with Qantar, he was about to continue to plan operations and that's why he was eliminated," Schweitzer adds. "I don't think his death is significant on the part of Hezbollah. Hezbollah has chosen him to be a symbol, a kind of flagship."
Israeli security forces are suspected to have been involved in previous assassinations of top Hezbollah commanders. In February 2008, the CIA killed senior Hezbollah leader Imad Mugniyah in a car bomb in Damascus, the Syrian capital, with the Israeli intelligence service Mossad reported to have played a key role in the success of the mission.