Oklahoma Army Base Fort Sill Will Not House Migrant Children, For Now
The U.S. Department of Health and Human Services (HHS) will not be housing migrant children at the Army base Fort Sill in Oklahoma, a spokesperson for the department said in a statement released Saturday.
The base had been announced in early June as a temporary shelter to help the Office of Refugee Resettlement — the component within HHS that has custody of migrant children — meet the growing demand for migrant housing as the agency experienced a nearly 57 percent increase in referrals of child migrants from immigration agencies over the last year.
According to the spokesperson, referrals in recent weeks have been on the decline, easing the pressure to find additional, temporary housing.
"Over the last several weeks HHS has experienced a decrease in Department of Homeland Security referrals of unaccompanied alien children (UAC)," Evelyn Stauffer, a department spokesperson, said in the statement provided to Newsweek. "Additionally, HHS has been placing UAC with sponsors at a historically high rate. As such, the UAC Program does not have an immediate need to place children in influx facilities."
Protests and controversy had surrounded the base's selection since the June announcement, with critics noting its prior use as an internment camp for Japanese-Americans during World War II. In addition to immigration advocates, survivors of Japanese internment had protested the administration's plans to temporarily house up to 1,400 migrant children at Fort Sill.
"We are here today to protest the repetition of history," one camp survivor told The Los Angeles Times at a June demonstration outside the gates of the base. About two dozen former internees and their descendants joined her.
Fort Sill was previously used to house more than 1,000 migrant children in 2014 during President Barack Obama's tenure.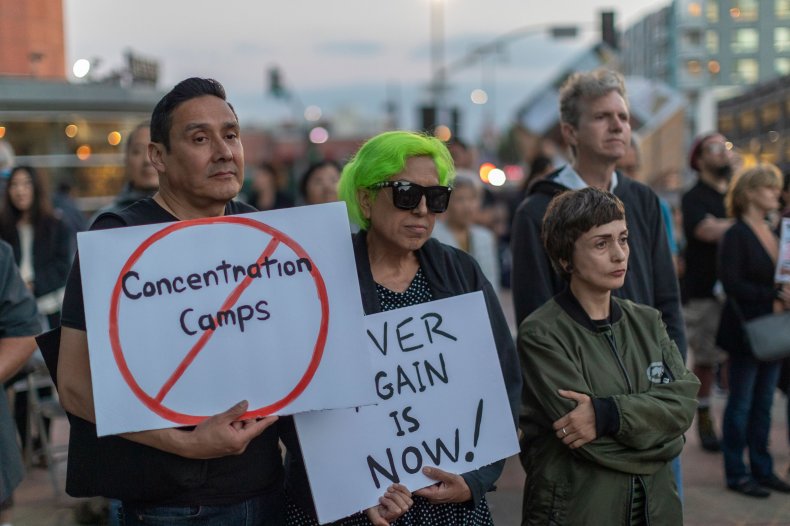 Stauffer noted in Saturday's announcement that the base will remain on "warm status," meaning that baseline operations at the site will continue in order to maintain its availability "in the event of an increase in UAC referrals or an emergency situation."
"Please note, no UAC have been placed at Fort Sill since its current activation," Stauffer added.
The Trump administration has been repeatedly criticized for its handling of child migrants, most notably for a policy of family separations in the spring of 2018 which saw thousands of migrant children separated from their parents in an apparent effort to deter illegal border crossings.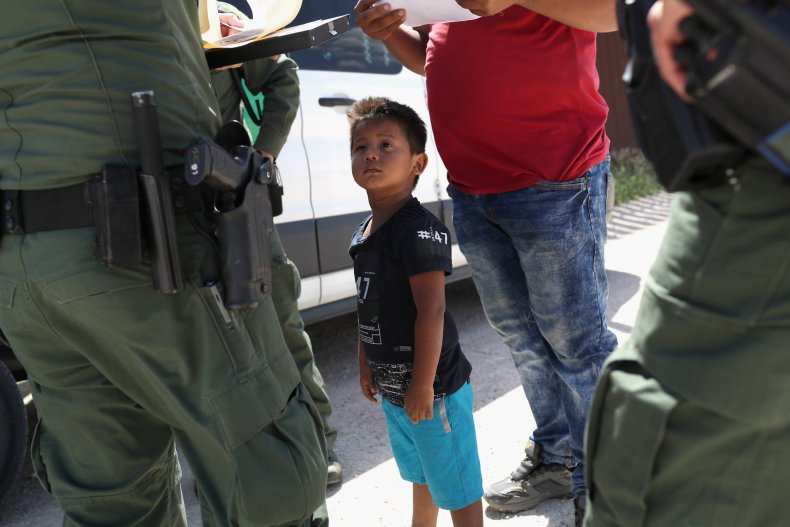 Conditions inside processing facilities at the U.S.-Mexico border have been documented as squalid and inhumane. Immigration officials have flouted their own standards for child detention, which require processing children within 72 hours. Some facilities investigated by the Department of Homeland Security's inspector general were found to have deprived migrant children of access to showers, of an abundant supply of fresh clothes and of hot meals.
The HHS announcement about Fort Sill cautioned that "migration patterns are unpredictable and we are likely to see an uptick in the number of referrals made to HHS this fall, based on historical trends."
"Therefore it is prudent to continue coordination and site preparation with [the Pentagon] should full activation be required in the future," the statement said. "We will continue to keep Congress, local officials, and stakeholders informed of future actions pertaining to the Fort Sill site."
At least seven children died in U.S. immigration custody during the first five months of 2019, according to NBC News, following a decade in which no children were reported to have died in the care of U.S. Customs and Border Protection.