High-Profile Cinematographers Ask Hollywood to Ban Live Guns Following 'Rust' Tragedy
Following the death of Halyna Hutchins on the set of the upcoming Western Rust, around 200 high-profile Hollywood cinematographers have signed a letter asking the film industry to ban "functional firearms" on movie sets.
The letter, obtained by The Hollywood Reporter, was released Tuesday and featured the signatures of a number of well-respected directors of photography.
"We are Halyna Hutchins' fellow directors of photography and we vow to not let her death be in vain," the letter wrote. "We are calling for immediate action from our union leadership, our producers and our lawmakers to affect unified change on our behalf: BAN all FUNCTIONAL FIREARMS on set."
The letter also stated that the cinematographers would not "knowingly work on projects using FUNCTIONAL FIREARMS for filming purposes."
"We won't sit back and wait for the industry to change. We have a duty to effect change within the industry ourselves," the letter continued.
Some of the notable names listed on the letter include Rachel Morrison (Black Panther, Dope), Mandy Walker (Hidden Figures, Mulan), and Greig Fraser (Zero Dark Thirty, Rogue One).
Also signing the letter was Stephen Lighthill, president of the American Society of Cinematographers.
The signatories added their names as independent filmmakers, and were reportedly not representing an organization, union, or guild.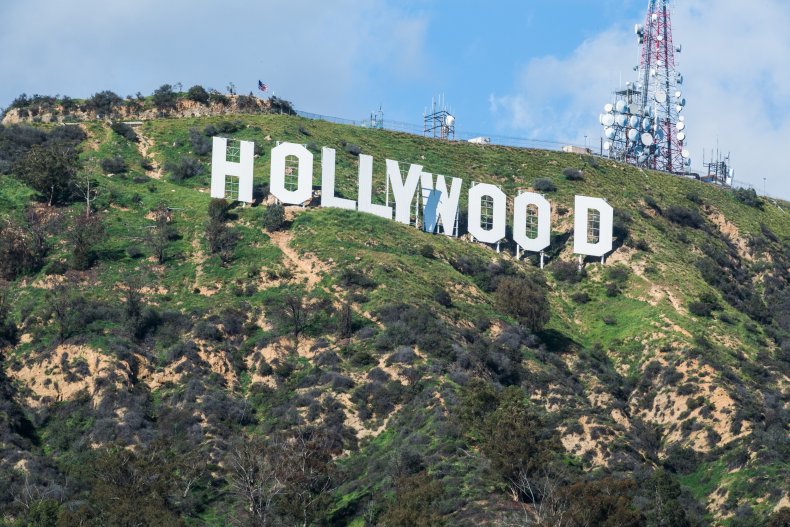 Outrage and calls for reform have come in the wake of the Rust shooting in New Mexico in October, in which actor Alec Baldwin fired a prop weapon that was unknowingly loaded with live ammunition. A projectile shot from the gun, killing Hutchins and injuring the film's director, Joel Souza.
The shooting was attributed to a number of failures on set, and crew members had reportedly called the gun 'cold' - or safe to fire - without checking to see if it was loaded.
A number of crew members had previously walked off the set, and the replacement crew was non-unionized and reportedly unaware of many of the protocols surrounding the use of prop guns.
The CEO of Independent Studio Services (ISS), one of Hollywood's largest prop makers and armorers, previously told Newsweek over the phone that nearly every on-set safety measure had failed.
Politicians have also called for Hollywood to change the way it handles guns. Los Angeles City Councilman Paul Koretz recently called for legislation that would ban live ammunition on set.
Additionally, California state Senator Dave Cortese has also said that he will be introducing similar legislation pushing to ban live ammunition and firearms on-set.
While laws may eventually be passed, some influential industry names have already taken matters into their own hands.
Alexi Hawley, the showrunner of ABC's The Rookie, told his cast and crew that he would be banning live guns from his show's set, and that only air-soft guns would be allowed moving forward. He added that any needed gunfire effects would be added in post-production.
"As of today, it is now policy on The Rookie that all gunfire on set will be air-soft guns with CG muzzle flashes added in post," Hawley stated.
Newsweek reached out to the American Society of Cinematographers, but the organization declined comment.