High School 'Completely Taken Over by Rats' Forced to Cancel In-Person Classes
Schurr High School in Montebello, California is delaying the start of in-person classes—and some teachers are reporting that an appalling rat infestation is to blame.
The school's approximately 2,600 students were expecting to resume in-person classes on Monday. It would have been the first time they stepped foot on their campus, located just east of Los Angeles, in over a year, reported the Los Angeles Times.
Teachers who arrived on campus early to prepare their classrooms, however, were met with dead rats on the floor and desks covered in feces.
"There was feces in several places in my room," explained Al Cuevas, a Schurr social studies teacher. "I could hear rats running around in the walls and ceiling. It's disgusting. Other rooms right near me were completely taken over by rats."
He added, in a conversation with CBS Los Angeles, that the situation is "not safe" and "is absolutely a health issue."
According to the Environmental Protection Agency (EPA), rodents are considered to be "pests of concern in schools." The agency added that rodents can transmit "more than 35 diseases" via direct bites or through their feces, saliva and urine. They can also transmit diseases to ticks, mites, and fleas which, in turn, can bite and infect humans.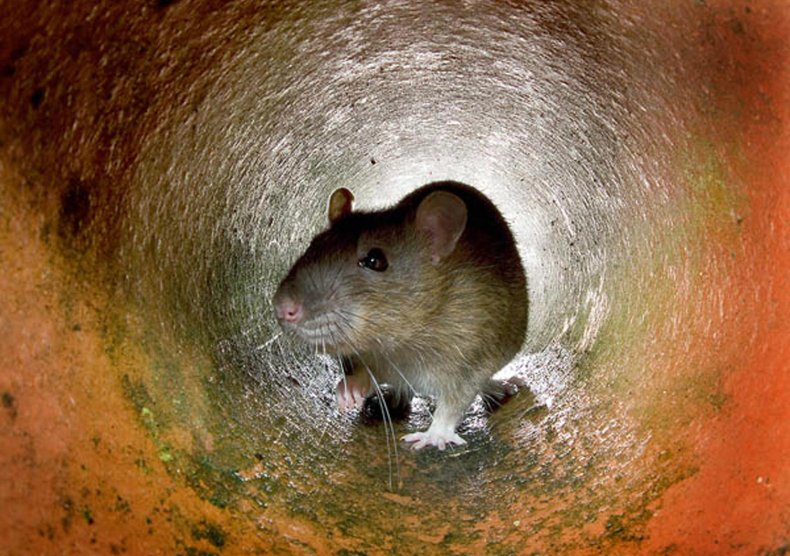 Parents of Schurr High School students, meanwhile, expressed frustration at the school's last-minute closure, announced on the Friday before school was set to begin. Students and parents were reportedly told that the school would reopen in "the next couple of weeks."
"I'm just upset and sad. And frustrated. And a little bit of everything," explained Sandra Torres, reported the Los Angeles Times. Torres' son, Diego, is a special-needs student set to begin his freshman year at Schurr.
"They totally could've been more prepared to start," echoed parent Nadine Garcia to CBS Los Angeles, adding that she "[has] tried to call the district and the school" for more information but received "no answer."
Said the Montebello School District Interim Superintendent, Mark Skvarn: "I'm not going to make excuses that this stuff was done as well as it could have been done." He added, according to the Los Angeles Times, "I don't believe it was done as well as it could have been done."
Contributing to the controversy are reports that Schurr's severe rodent infestation has been a well-known problem for years—meaning that the school's administration had ample time to take action against the rats.
Teacher Paul Chavez revealed the school's rat infestation goes "even years back."
"It was a noticeable issue," he said, adding that it wasn't unheard of to see "rats fall out of the tile ceilings and scurry to the next classroom."
He said that when he and his colleagues returned to campus to prepare their classrooms, he found his desk "littered with rat feces."
"People were coming back into their classrooms and sharing with me that these conditions are horrific," said Chavez, describing the scene as "horrible." He added: "A lot of people dug in and did a lot of the hard [cleanup] work themselves, which shouldn't have happened. But we wanted to prepare for our students."
Newsweek has reached out to Schurr High School and the Montebello School District for further comment.