Hiker Finds Monkey With Toes Caught in Animal Trap
Police in southwest Taiwan are investigating an illegal trapping incident after a protected monkey lost three of its toes in a snare inside a national park.
A hiker in Gushan District in the port city of Kaohsiung encountered the injured Formosan rock macaque on Saturday and reported the sighting to a local monkey welfare advocacy group.
The Association for Coexistence with Macaca cyclopis shared images of the male macaque with Newsweek. The injured animal was seen sprawled on a wooden footpath at one of the entrances to Shoushan National Nature Park, said the non-governmental organization.
The picture shows the monkey appearing unable to walk while dragging a steel spring trap behind its left leg.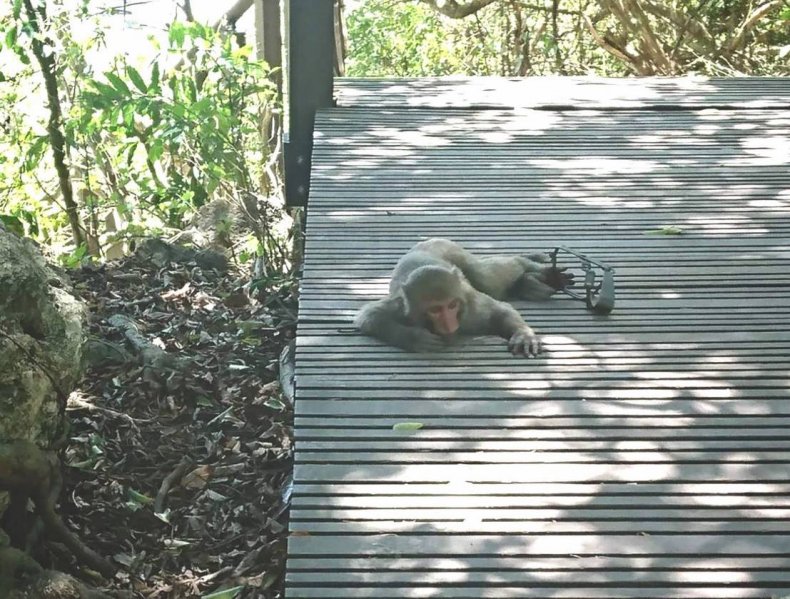 According to the NGO, park rangers arrived to find the macaque gone. By the time the animal was found the next day, the trap had already fallen off and three toes of its left foot had been severed.
Disturbing images showed the exposed bones on the primate's injured foot, while a video showed the animal alive and limping around on its three other limbs.
Warning: The picture below shows an injured monkey in graphic detail and could be disturbing to some readers.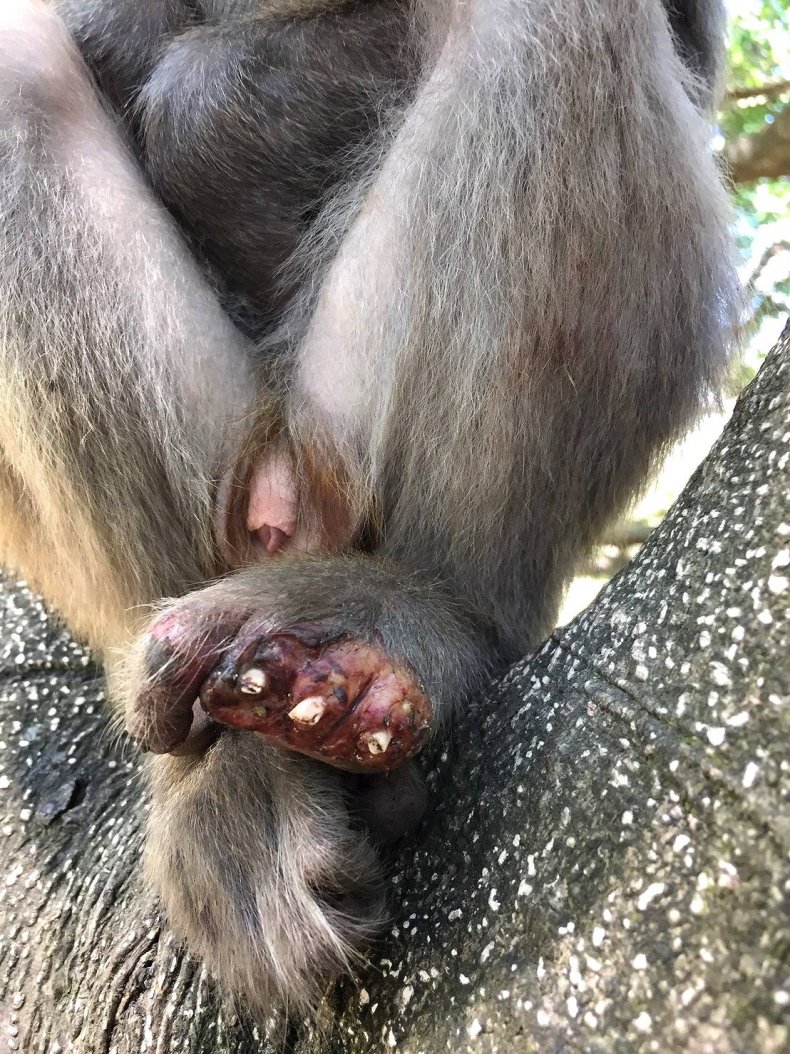 As the wound appeared dry, veterinarians would not intervene for the time being but would continue to monitor the animal, the non-profit said. The group of macaques living in the park is highly alert to humans, and the association did not wish to cause the monkeys further distress, it explained.
"If the wound remains free of infection, it will heal over," said the association's secretary-general Lin Mei-yin told Newsweek. "The remaining toes on its left foot may eventually atrophy."
Hung Chi-yuan, deputy director of the national park's headquarters, told Taipei-based United Daily News that the Shoushan Formosan rock macaque population numbers around 1,000.
The trap was likely laid to catch stray dogs and not aimed at trapping monkeys, Hung said. While there was little evidence to go by, the park was working with local authorities to find the perpetrator, he added.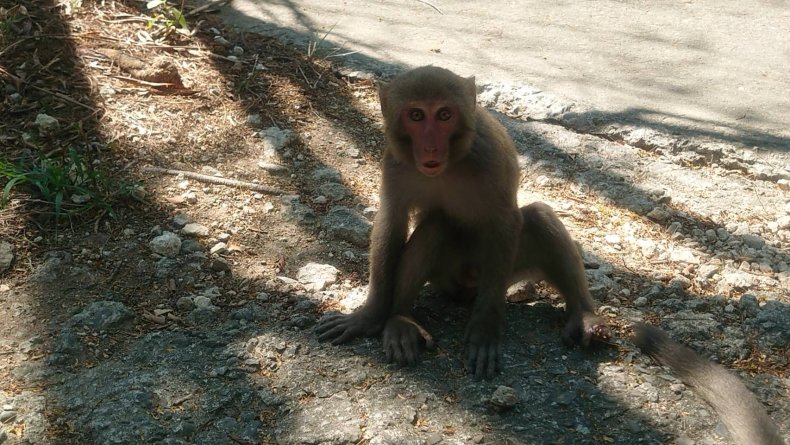 Regardless of the intended target, trapping is prohibited in the country, Lin noted. "It would be an indiscriminate attack whether it was used on a wild animal or a stray one," she said.
Lin said a number of macaques had been wounded by traps in recent years. She urged the park to introduce policies to root out the incidents.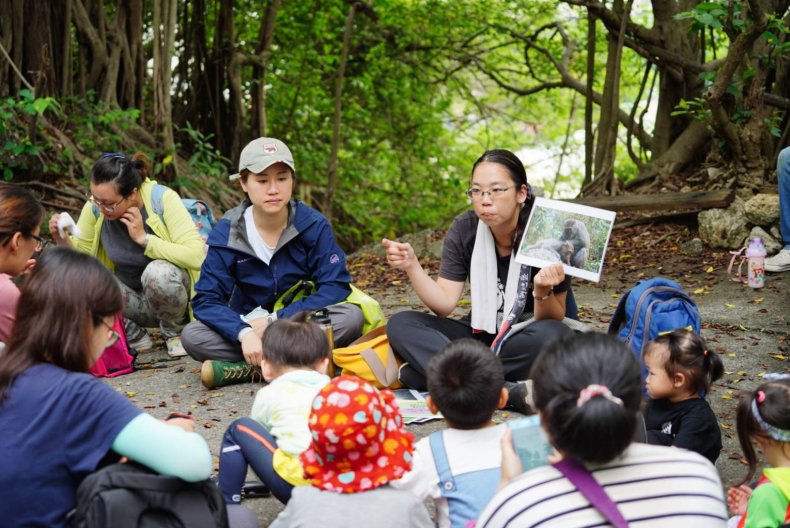 Trapping has been outlawed in Taiwan for over a decade. According to the Kaohsiung agriculture bureau, harming a Formosan rock macaque is a violation of the island's Wildlife Conservation Act and carries a fine of between NT$60,000 and NT$300,000 (around $2,150 and $10,750).
The use and possession of animal traps are separate offenses under Taiwan's Animal Protection Act, punishable by fines of up to NT$75,000 (nearly $2,685) and NT$15,000 ($537) respectively.