Hillary Clinton Backs Ending Filibuster for 'Constitutional Matters' Like Election Laws
Former Secretary of State Hillary Clinton has come out in favor of ending the filibuster for voting rights bills and other "constitutional matters."
Clinton expressed some doubts that filibuster reform efforts would be successful but indicated she supports eliminating the Senate rule in certain instances during an upcoming episode of the podcast Just Something About Her, according to KCTV. Democratic calls to end or reform the filibuster have been mounting in recent weeks and months, with the upper chamber split 50-50 along party lines while Democrats hold narrow control due to Vice President Kamala Harris having the power to break ties.
"The filibuster stands in the way of a lot of legislation and whether or not it can be either reformed and amended or eliminated is what we will find out in next weeks," Clinton said on the podcast hosted by Jennifer Palmieri, the director of communications for her 2016 presidential campaign. "It certainly should be lifted for constitutional matters, and I would put election law matters at the top of that list."
If the Senate were to make Clinton's suggestion a reality, it could facilitate the passage of the massive voting rights bill known as the For the People Act. Although the legislation is popular among Democrats, has passed in the House and is supported by President Joe Biden, it has little change of passing in the Senate under current rules since no Republicans support it. Calls to remove the filibuster have multiplied due the difficulty that Democrats face in attempting to pass bills like the For the People Act despite having full control of Congress and the White House.
The filibuster is unlikely to be completely removed since multiple Democratic senators have indicated that they do not support removing it. A minimum of all 50 senators in the Democratic caucus would be needed to enact any change to the rule. The filibuster rule effectively requires most bills to have the support of 60 senators, currently including at least 10 Republicans, to pass in the Senate.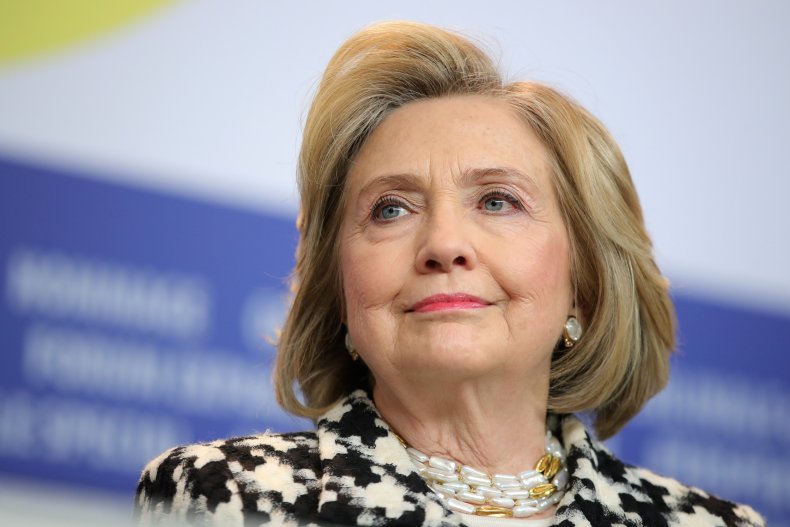 While full removal seems unlikely, enacting reforms that fall short of a complete removal of the filibuster may still be possible. Biden does not support a complete removal of the rule but has suggested a return to the Senate requiring a "talking filibuster," forcing senators to speak for extended periods if they hope to block a bill. Other potential reforms could include lowering the required threshold to fewer than 60 votes, or eliminating the rule for certain types of votes only, as Clinton suggested.
In 2013, Democrats controlling the Senate removed the filibuster for confirmation hearings of executive branch nominees and judicial nominees not including Supreme Court nominees. While Republicans controlled both the Senate and the White House in 2017, they altered the rule to no longer apply to Supreme Court nominees, allowing former President Donald Trump's Supreme Court picks to be approved along party lines.
A spokesperson for Clinton declined Newsweek's request for comment.
Update 4/1, 4:06 p.m.: This article has been updated to note that a spokesperson for former Secretary of State Hillary Clinton declined to comment.